To get away from it all I tried a cross dressing, transexual, lesbian midget bukkake site, but Roxxx was already there.
ossobuco wrote:
She's been here a year and a half.
I was not here all this time. I am a very very rare visitor and was more of a reader than an active user.
I have no clue why I am saying this here, it is an offtop, I guess.
Slappy Doo Hoo wrote:


It's so easy for a good looking girl online. I heard about women who have posted personal ads on craigslist will typically get 100 responses, and guys get far, far less.


I can't imgaine how many responses some really hot and young woman would get. (as opposed to an attractive middle-aged woman) I got about 100 responses from one site and that is with a rather arrogant profile that said if you are not local, or don't have the means to fly me to their location or fly here, don't bother.
As far as actually meeting people goes, it helps being in a major city and a city people often visit anyway or wouldn't mind an excuse to vist. (San Francisco)
The one guy I met online this last time I posted is here right now and wants me to be his woman. And he is a stud.
Roxxxanne wrote:

The one guy I met online this last time I posted is here right now and wants me to be his woman. And he is a stud.
Gus wants to be everyone's stud, including his own horses.
None -- Well, you fooled a few of us into thinking you were a man by your tone.

Now, I personally think that no one -- no matter how educated or intelligent or loving or super nice -- should have a child prior to age 30. Period. The decision making part of the brain doesn't mature until age 21 or so and people need a few years of experience before doing anything so serious.

Today, the divorce rate is high. It is highest among the least educated.

Don't tell me that you disagree with me, because, frankly, you're wrong, but, the planet is past its human population carrying capacity, so putting off child bearing makes sense in population terms.

Now, when I was in college and graduate school, I had all the male attention I could deal with and then some. But, when most people merge into their mid-twenties, they marry. The pool of eligibles dries up. Then it becomes wet and wild again after people start divorcing.

In my forties, as a divorced woman, I had lots of choices. I formed a relationship with a man that lasted a decade and now that I am single again, at nearly 60, I continue to do things that interest me, but many men my age never venture out alone. Many of them are involved in their second -- even third -- marriage.

As for your thinking that there is more cheating going on on-line then in a round of activities, you are dangerously naive.

A friend of mine back when I was in my 20s met a man who seemed drawn to her immediately. He seemed to be a single man because he had a very nice apartment. Well, he was someone who liked to play around so much that he had a wife at home but rented a rather posh apartment in order to have his cake and eat it, too.

You are very young, overly confident and totally naive. You also need to make certain that your tongue is less sharp, or, you will never have that strong family.
NoNe

I can only speak for myself, and give my impression of the type of person you are, assuming you are a 21ish female.

Even if you started dating and/or having sex at an early age, let's say 14 or 15, let's put things in perspective...

Unless you have had life experiences that are different from 99.9999% of the female population, there is very little chance that you have as much experience with the opposite sex as someone who is decades older than you.

On one extreme, you could have been promiscuous all this time, which only means you know a little bit, mostly sexual, about a lot of males.

On the other extreme, if you've dated one or only a few males, your experience is limited by what you know about that one or two, or maybe three.

If you've dated quite a number of males, odds are you've only none each of them a short while.

At the same time, if most of these males were relatively close to your age, you've only been dealing with males that are no where near the maturity level of a real man.

Years ago, There was a receptionist where I worked that just turned 19 and thought a lot of herself.....She would go on and on about all the different "men" who had "fallen in love" with her....most of them apparantly asking her to marry them.

After a while, it really got annoying so one day I point blank asked her how so many men could have fallen in love w/ her to the point of proposing when she was barely out of high school.

I'm not bringing this up to start and argument with you NoNe, if you do, I don't find it at all difficult to ignore posts. Look at your posts from another persons point of view for a moment NoNe...You seem to want others to realize how much life experience you have, but at the same time are telling people that by the mere fact they are older have had the same experiences as you, and more.

In other words, you're abrasive because you want people to people you're very sophisicated, but at the same time treat others like we're country bumpkins.

Just an aside, I do wish you'd stop calling people "dear" and so forth, it comes across as condecending.

You seem fairly intelligent, but constantly bringing others down to bring yourself up can get quite boring. That might work when trying to impress some young men, but it doesn't do much for most people.

Again, take it or leave it as far as my opinion, but most of your posts are very predictable.
I know I post a lot of bullshit here nad tongue in cheekl stuff but evberything I post has truth in it.

This guy I met last week, who I had f*ing his brains out for a better part of the week walked out on me today. Just grabbed his things and left while I was in the shower! Earlier this am, he was telling me how much he enjoyed making love to me.

I think I might have scared him off because I started talking about an LTR. I also started quizzing him on his income prospects as he is a radio dj> he is looking for a new gig and there are openings in other markets.

I jokingly asked if the gig would support both of us. I guess he took me seriously.
plainoldme wrote:
None -- Well, you fooled a few of us into thinking you were a man by your tone.
.
His/her posts drip with testosterone. Of course, anyone who has any experience on the net knows that not everyone is what/who they claim to be.
So after the Italian Stallion left, I spent most of my day chatting with a married Stanford professor. Why am I so lucky?
I am still hurting. But I finally hooked up with a woman I have been after for weeks. She is the attorney I mentioned awhile back.

We went to a used book sale together (a real hot date, huh?) But we are both attending this big LGBT VIP gala saturday and we agreed to go together.

She is so quiet and laidback, it is hard to read whether or not there is an attraction. This was a non-online connection.
I just spent the last hour talking to this guy from Istanbul. (Yahoo voice, free!!!)
Pretty amazing just to meet someone that far away and be able to talk to him. He ultimately is looking for someone to go there and live with him.
I told him he could maintain me in an apartment in London and he could visit me. But he can't afford a mistress. But talking to him was an end unto itself.
Here is my latest photo

You mean he can't afford a mister.
looks like a damn cadaver
Wow! I put that pic up on Craigslist and got a dozen responses in minutes, over 100 by now.
Have a date for dinner with guy who is a Software Developer, at least he claims to be.
Myself and Tim Gaskin, host of Outspoken, a TV show on which I will be appearing next week.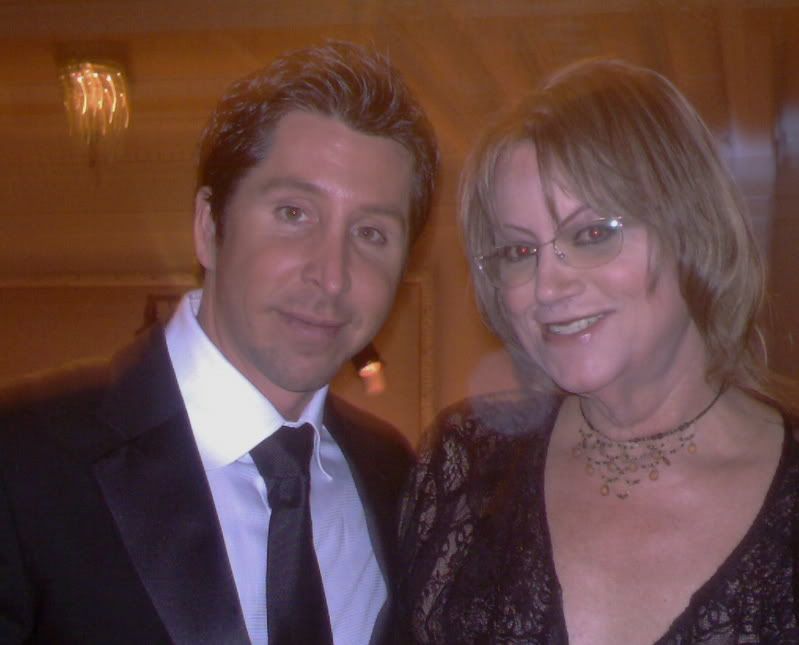 The Ford executive from Detroit was planning on flying down to Oakland and take me to game 3 and agme 4 of the American League div series but the damn Tigers choekd and lost the last five games of the season. Now they go to NY instead!
Now we are talking about flying me out to go with him to the Michigan-Ohio State game in Columbus. Now that will be cool.
I also have plans to be flown out in November to meet a guy in Little rock. He is just completely smitten by this elegant San Francisco woman.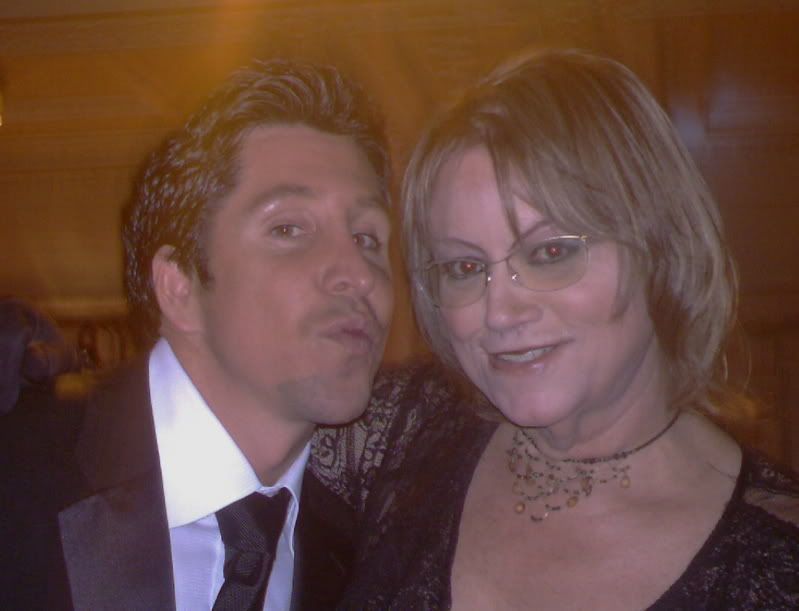 I usually don't post against your posts, Rox, but the braggadoccio and its net are problematic.
my box is flooded again, I guess a lot of guys are into necrophilia.

os: no brag , just fact. As long as a few creeps here try to insult me. I am going to continue to shove it ri ght back in their sorry, little, ugly faces.
Ah, well, take care of yourself.. not all of these folks will be nice, never mind nice, non-violent.
I am too conservative and old fashioned for online dating.
I need to be a best friend first before I would respond sexually to anyone.
Reliable friendship takes at least a years to achieve.
I am not in a hurry.
Good sex needs to be nurtured over a fair amount of time.
Expect only conversation.
I'm not insulting you Roxxx, just trying to protect the innocents that do inhabit A2K.