Bill Gates died and met God, and God said, "Well, Bill, I'm really confused on this one. I'm not sure whether to send you to Heaven or to Hell. After all, you helped society enormously by putting a computer in almost every home in the world and yet you created that ghastly Windows. I'm going to do something I've never done before. I'm going to let you decide where you want to go."

Bill Gates said, "What's the difference between the two?"

God said, "It might help you decide if you took a peek at both places. Shall we look at Hell first?"

Bill was amazed. He saw a clean white sandy beach with clear water. There were thousands of beautiful men and women running around, playing in the water, laughing and frolicking about.

The sun was shining and the temperature was perfect. "This is great!" said Bill. "If this is Hell, I can't wait to see Heaven."

God said, "Let's go!" and off they went to Heaven.

Bill saw puffy white clouds in a beautiful blue sky, with angels drifting about playing harps and singing. It was nice, but surely not as enticing as Hell.

Bill thought for only a brief moment and rendered his decision. "God, I do believe I would prefer to go to Hell."

"As you wish," said God.

Two weeks later, God decided to check up on the late billionaire to see how things were going.

He found Bill shackled to a wall, screaming in the hot flames of a dark cave as he was being tortured by demons with pitchforks.

How ya doin', Bill?" asked God.

Bill groaned, "This is awful! This is not what I expected at all! What happened to the beach and the beautiful women playing in the water?"

"Oh," said God. "That was the screen saver."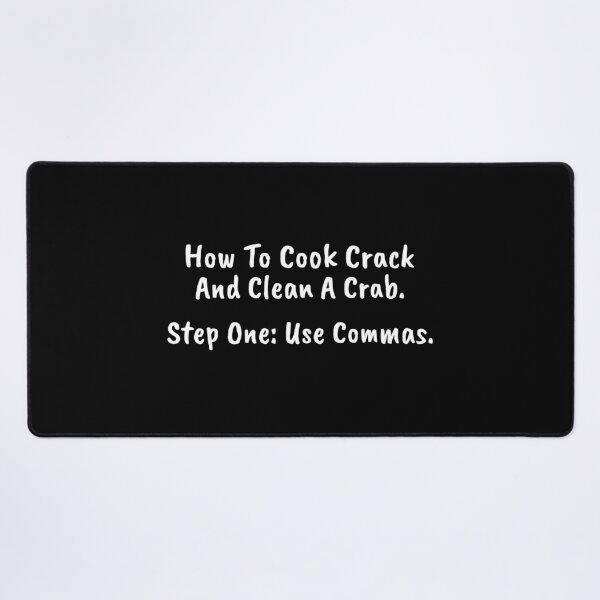 @Frank Apisa,

Step 2: buy only pre cleaned crack from reliable dealers.
@BillW,

BillW wrote:

Step 2: buy only pre cleaned crack from reliable dealers.

Yeah.
Amazing how punctuation can impact a sentence, right!
Jesus' dad's sister was Auntie Christ.
@lmur,

Works better depending on your accent :-)
Why did the chicken cross the Mobius strip? To get to the same side.
-- Sheldon Cooper, The Big Bang Theory
Last year, I heard a great joke about inflation. But it's hardly worth it now.
@Walter Hinteler,

Walter Hinteler wrote:

Last year, I heard a great joke about inflation. But it's hardly worth it now.

Very good, Walter! I like it.
From twitter:

Someone asked me to name 2 structures that hold water

I was like well damn
Interviewer: What is this 4 year gap in your resume?

Me: That's when I went to Yale.

Interviewer: That's impressive, you're hired!

Me: Thanks, I really need this yob.
Quote:

Q. What do you call a wolf who works at a bank?
A. A loan wolf.

Source
.
@tsarstepan,

Quote:
Q. You know the difference between a hippopotamus and a Zippo?
A. Hippo weighs like 3000 pounds. And Zippo's a little lighter.

Source
I fell over this morning and hit my head on a set of drums.........

think I have a percussion 😳😳😳😳😳
Auto correct can go straight to he'll.