Beginning a new thread, a potpourri of items when they strike my fancy - or yours, if you want to join in.



Going the rounds on facebook:
It's better to have loved and lost.......than to have stayed with an idiot.
Posted by bear on facebook:
Although the Bible says do not tempt the Lord thy God.... I am going to wash my truck this afternoon and would like for Him to prove He loves me by sending newly separated Halle Berry to me topless in a thong to assist. Ball's in your court Lord.
World No1 John Higgins is suspended from snooker tournaments after reportedly agreeing to take a bribe.


Three Houston police officers have been assigned desk duties as city and federal authorities scrutinize the arrest of a local Chinese diplomat who says police hit him in the face during a traffic stop last weekend at the Chinese Consulate.

The Chinese government responded to last Saturday's arrest of Houston deputy Consul General Boren Yu, who said a security camera recorded the incident, with a call for a speedy investigation. China also noted that "solemn exchanges" had passed between China and the U.S. as a result of the incident. Under the Vienna Convention, local law officers are prohibited from entering foreign diplomatic offices in all but the most extreme circumstances.

Mayor Annise Parker, in announcing the officers' re­assignment on Friday, praised Police Chief Charles McClelland's handling of the case.

"This is important, as Houston has the third-largest number of consulates in the country," Parker said. "We cherish our international residents and want to assure them they are welcome in our city."

Reassigned to desk duties were Central Patrol Division officers Timothy Riley Jr., Quang Tran and Victor Olivares. Riley has been with the department since 2008; Tran and Olivares since last year.

Cuffed, but later released
In an interview Friday, Yu said he was traveling with his wife in a consulate vehicle when he saw a patrol car with flashing lights behind him. Yu said he stopped and waited several minutes, but drove off when the officer stayed in his car and took no apparent action.

Yu said he drove to the Chinese Consulate in the 3400 block of Montrose. When Yu drove through the consulate's automatic garage gate, the police car followed him.

Yu said he "made it clear" he was a Chinese diplomat, but the officer handcuffed him anyway. Yu said the officer struck him in the face, but he did not address the circumstances or specify when the alleged assault took place. Yu also suffered hand and neck injuries, according to a co-worker at the consulate.

There are some people who you just shouldn't mess with, and one of them is 'Golden Girls' goddess Betty White. In the wee hours of Tuesday night/Wednesday morning, a dastardly hoax was perpetrated in the comments area of popular gossip blog Oh No They Didn't, where a screen-shot of a fake TMZ article was posted claiming the actress had died.

How'd she perish? The faux article said it was a mixture of drug abuse and foul play.

From there, the rumor spread like wildfire and quickly became a hot trend on Twitter and Google. Countering the silliness, White's rabid fans began posting whimsical #BettyWhiteFacts ("Betty White turned Tiger down" ... "Betty White taught MJ how to moonwalk") instead.

Of course, readers should have immediately known it was a hoax; the cause of death was about as believable as White's 'Golden Girls' character Rose Nylund being awarded the Nobel Prize in Science.

A blog called The Cutting Room Floor got to the bottom of the hoax early Wednesday. Though commenters on Oh No They Didn't claimed they had seen the article on TMZ, no such piece could be found on the popular Web site's homepage. Also, the font used in the fake did not match the one used by TMZ.

The offending post was eventually deleted by Oh No They Didn't, but the damage was done, and White's fans are calling for blood. Some common reactions on Twitter:

@loganX2: dear internet a betty white death hoax is never a joke!! thanks// i'll kill the internet for those remarks. Ordering a hit.

@LexiDV: Who would start a rumor Betty White died? Sick. May Sophia Petrillo curse you.
@Francis,

scientists hard at work ... ... ...
... ... and they found the answer !
@edgarblythe,

I think a possible wind spill is much better then the disaster of a mass blinding by a solar farm catastrophe!
@tsarstepan,

Very true and insightful.
@edgarblythe,

I try to use my power for the good of the people.
@Francis,

francis was very attentive in science class !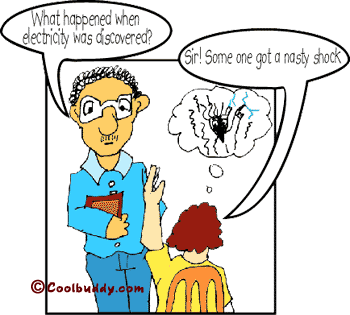 From the site called Info Please:

The ear finger, digitus auricularis"i.e. the little finger. The four fingers are the index finger, the middle finger, the ring finger, and the ear finger. In French, le doigt auriculaire. The little finger is so called because it can, from its diminutive size, be most easily introduced into the conduit of the ear.


@edgarblythe,

edgar :
pls tell newt gingrich to use the EAR finger next time !
As you sit before the computer, lift up your right foot. Make clockwise circles with it. Simultaneously and at the same time even draw a six with your right finger. You will not be able to stop the foot from reversing direction.
BE KIND TO NURSES. They keep doctors from accidentally killing you