There once was a girl from Madras
Who had a magnificent ass.
Not pretty and pink
As you probably think.
Hers was gray, had long ears, and ate grass.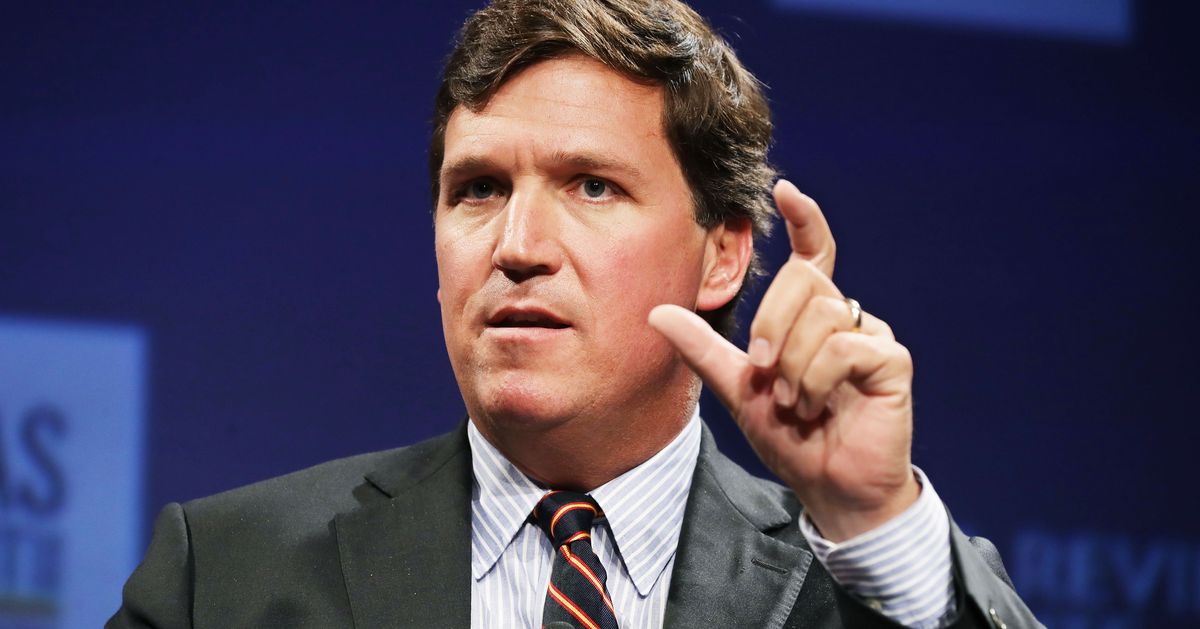 Tucker Carlson discussing his ED problem.
@Region Philbis,

Railroad crossing. Can you spell it without any 'R's?
@roger,

that was a bold retort...
What's the difference between a police officer and a bullet?

When a bullet kills someone else, you know it's been fired.
Louie came home from school visibly upset. Sensing something might be wrong, his mom questioned him as he drowned his feelings in full fat milk.

'I failed my history quiz, Ma!' he wailed. 'That s.o.b. excuse of a teacher hates me and marked me wrong when I knows it was right!'

'What went wrong?' the bewildered mother asked ashen faced as she sucked on her filterless cigarette and eyed her half empty bottle of wine...

Louie reached in his pocket and yanked out a crumpled sheet of paper. 'There, right there!'. I knows it's right.'

Sure enough below the question asking for a description of The Intolerable Acts, Louie had written, 'homework, tests and compulsory education '
Three old geezer golfers coming off the 18th Green:

Old Geezer #1: It was windy today.

Old Geezer #2: No it's Thursday.

Old Geezer #3: Me too. Let's go get some beers.
@Region Philbis,

These are really funny. For example:

St. Paul cavorted to Christianity. He preached holyacrimony, which in another name for marriage.

Jesus was born because Mary had a immaculate contraption.

The following apparently comes from a Catholic elementary school: Kids were asked questions about the Old and New Testaments. The following statements about the Bible were written by children. They have not been retouched, corrected or spellchecked:

In the first book of the bible, Guinessis, God got tired of creating the world, so he took the Sabbath off.
Adam and Eve were created from an apple tree.
Noah's wife was called Joan of Ark. Noah built an ark, which animals come on to in pears.
Lot's wife was a pillar of salt by day, but a ball of fire by night.
The Jews were a proud people and throughout history they had trouble with the unsympathetic Genitals.
Samson was a strongman who let himself be led astray by a Jezebel like Delilah.
Samson slayed the Philistines with the axe of the Apostles.
Moses led the Hebrews to the Red Sea, where they made unleavened bread which is bread without any ingredients.
The Egyptians were all drowned in the dessert. Afterwards, Moses went up on Mount cyanide to get the ten ammendments.
The first commandment was when Eve told Adam to eat the apple
The seventh commandment is thou shalt not admit adultery.
Moses died before he ever reached Canada. Then Joshua led the hebrews in the battle of Geritol.
The greatest miracle in the Bible is when Joshua told his son to stand still and he obeyed him.
David was a hebrew king skilled at playing the liar. He fought with the Finklesteins, a race of people who lived in Biblical times.
Solomon, one of David's sons, had 300 wives and 700 porcupines.
When Mary heard that she was the mother of Jesus, she sand the MagnaCarta.
Jesus was born because Mary had a immaculate contraption.
St. John the blacksmith dumped water on his head.
Jesus enunciated the Golden Rule, which says to do one to others before they do one to you. He also explained, "a man doth not live by sweat alone.
It was a miracle when Jesus rose from the dead and managed to get the tombstone off the entrance.
The people who followed the lord were called the 12 decibels.
The epistles were the wives of the apostles.
One of the oppossums was St. Matthew who was also a taximan.
St. Paul cavorted to Christianity. He preached holyacrimony, which in another name for marriage.
Christians only have one spouse. This is called monotony.
I waved to a man because I thought he was waving at me.

Apparently he was waving to another woman.

So to get out of the awkward situation I kept my hand up and a taxi pulled over and drove me to the airport.

I am now in Poland starting a new life.
Two guys are sitting next to each other in a pub.

After a while, one guy looks at the other and says, "I can't help but think, from listening to you, that you're from Ireland."

The other guy responds proudly, "Yes, that I am!"

The first guy says, "So am I! And where abouts from Ireland might you be?"

The other guy answers, "I'm from Dublin, I am."

The first guy responds, "Sure and begora, and so am I! And what street did you live on in Dublin?"

The other guy says, "A lovely little area it was, I lived on McCleary Street in the old central part of town."

The first guy says, "Faith & it's a small world, so did I! And to what school would you have been going?"

The other guy answers, "Well now, I went to St. Mary's of course."

The first guy gets really excited, and says, "And so did I. Tell me, what year did you graduate?"
The other guy answers, "Well, now, I graduated in 1964."

The first guy exclaims, "The Good Lord must be smiling down upon us! I can hardly believe our good luck at winding up in the same bar tonight. Can you believe it, I graduated from St. Mary's in 1964 my own self."

About this time, another guy walks into the bar, sits down, and orders a beer.

The bartender walks over shaking his head & mutters, "It's going to be a long night tonight."

The guy asks, "Why do you say that?"

"The Murphy twins are drunk again."