Cudo's to you, OG! You're trying to make a better life for yourself. And no matter what state that is in, you deserve a big pat on the back. Keep a positive attitude and no matter where you go, you'll make it. I have no idea what Hawk's problem is, but take him with a grain of salt. You'll find some of the friendliest people you ever wanna meet down in the sticks of southern Ohio. Will you find
any
bad-asses? Of course. You won't go anywhere and NOT find them.
As for unemployment, it is what is right now. State to state….it's actually lower than Nevada.
To go one step farther, about 25% of the counties in Ohio, saw their unemployment rate go down last month. Mostly due to factories that had been on temporary shut downs and are now up to speed again. There are jobs to be found, but it sounds like you already have one lined up. I can understand the county you are going to, having a higher unemployment rate than other counties of Ohio. It's just the way it is down there. Not that this really pertains to you, but up in the Northern part, where I am, Whirlpool just hired almost 300 people. Cooper is gearing up to hire about the same. Ball Metal is supposed to be hiring, come June. I talked to a guy not too long ago that works in Findlay and they just started working 50 " 60 hours a week at the factory he's at. It's not all doom and gloom like Hawk wants you to believe. Down where you are at, look at the glass as half full and not half empty. There are 85% of the people working! Not to mention that you have a job lined up, anyhow.
No matter where you're at in Ohio, and no matter what direction you go, you're going to find something to do. From the flat lands of Northern Ohio to the rolling hills of Southern Ohio.
It you get to feeling like you miss the "night life" ……there's always Columbus. Just about anything you want to do, can be done there. Club 185 is about the best "singles" bar, IMO. Be careful in the bars around campus if you decide to go there. They can be rowdy.
Here's a few of my favorite places in Ohio. Most of these places have camping facilities close-by if you like to camp. I grew up doing that, and I doubt I will ever stop loving it.
Wayne National Forest - Lots of hiking and fishing. It's beautiful! And not too far from you.
Then there's Old Man's Cave, Cedar Falls, Cantwell Cliffs - Around Logan, Ohio.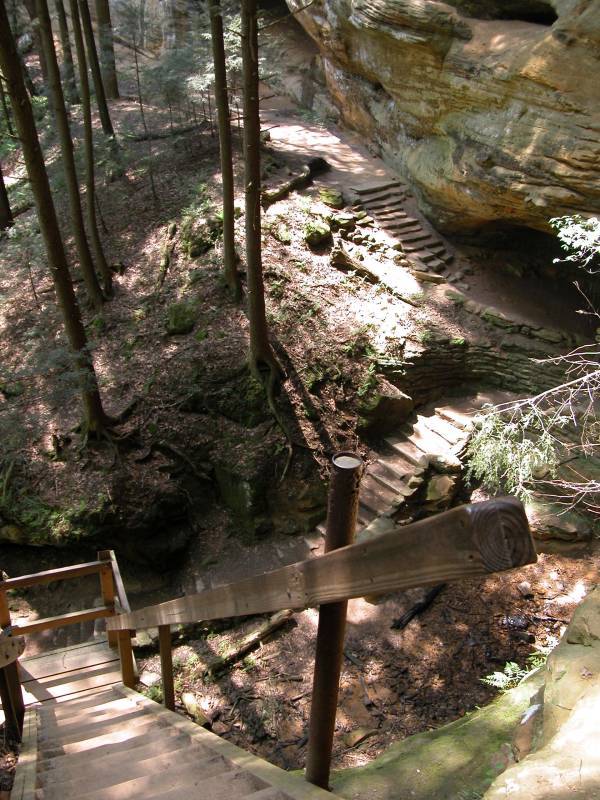 Not too far from me you have Cedar Point. Roller coaster capital of the world if you like that kind of thing. I grew up with it in my blood! Even worked there a couple of summers when I was in school. Total blast!
Lake Erie " Hundreds of miles of shorelines and some of the most beautiful sunsets you ever wanna see. There's also miles of protected sandy beaches. But most of all, if you wanna catch some walleye or perch , you won't come home empty-handed.
Of course if you go to Lake Erie, there's always the islands. South Bass Island, in Put-In-Bay, can't be beat! Of course you have to get to the islands, and the best way to do that is by the Jet Express. That runs about $25 / round trip. But well worth it.
Lots to do in the Cincy area, too.
Anyhoo ..... good luck and be proud of yourself!