Quote:
Frank Apisa said: If you have any problems with what I have said, be man enough to quote exactly what I've said...and tell me where I am wrong.
I've got no problems with anything you said mate, I'm just a little puzzled as to why you leapt to the JW's defence earlier in this sublime thread when you said:
"I'd make that same bet that the Jehovah's Witnesses are a lot closer to the teachings of Jesus than the much of the stuff Romeo spouts"
Which seems a trifle pythonesque considering the JW's are vehemently anti-war, whereas your stock in trade as a younger Air Force B-47 man was the handling of Weapons of Mass Destruction!
I just LURV the SAC "fistful of lightning bolts" badge on this B-47; the godless commies better not mess with you and your mates, no sirree..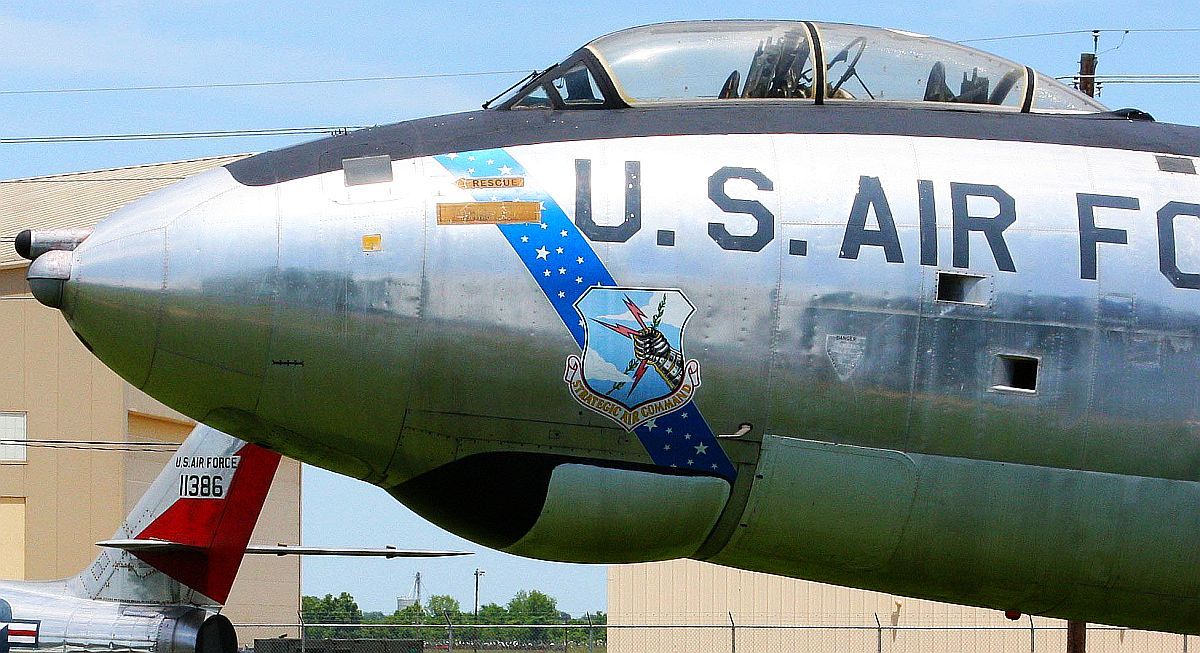 Wiki: B-47 armament-
2 × Mk15 nuclear bombs (3.8 megaton yield each), or
1 × B41 nuclear bomb (25 megaton yield), or
1 × B53 nuclear bomb (9 megaton yield), or
28 × 500 lb (227 kg) conventional bombs
PS- as a matter of interest were you a pilot, navigator, bomb aimer or what?