oh yes - 40
(one of 4 picks I changed just as I wrote them down)
Baltimore
St. Louis
Atlanta
New England (rotten damn team that they are)
Indy
KC
Da Bears (I almost feel sorry for the Vikings)
Jets
San Diego
Nawlins'
Miami
Houston
Dallas
Pitt
Denver
Philly 42
Sorry I must've missed this before.
realjohnboy wrote:
WEEK #13 SCHEDULE

...

Baltimore (9-2 for the season) @ Cincinnati (6-5) Cincy
Minnesota (5-6) @ Chicago (9-2) Minn
Kansas City (7-4) @ Cleveland (3-8) KC
San Diego (9-2) @ Buffalo (5-6) San Diego
Indianapolis (10-1) @ Tennessee (4-7) Tenn.
NY Jets (6-5) @ Green Bay (4-7) Jets
Atlanta (5-6) @ Washington (4-7) Washington
Detroit (2-9) @ New England (8-3) NE
Arizona (2-9) @ St Louis (5-6) StL
San Francisco (5-6) @ New Orleans (7-4) SF
Houston (3-8) @ Oakland (2-9) Oakland
Jacksonville (6-5) @ Miami (5-6) Miami
Dallas (7-4) @ NY Giants (6-5) Giants
Tampa Bay (3-8) @ Pittsburgh (4-7) TB
Seattle (7-4) @ Denver (7-4) Seattle
Carolina (6-5) @ Philadelphia (5-6) Philly 24

Sorry for the short picking window.
This week's selection strategy: last in the alphabet, first in my heart.
Cincy
Minn
KC
SD
Indy
GB
Atl
NE
STL
NO
Oak
Mia
Gmen
Pitt
Den
Car-28

I've gone 10-6 every week it seems. No bad weeks really but no victories yet either. I think the victory is still a few weeks away, I predict my first bad week.
Wow. Thanks for that last flurry of picks. I appreciate it very much. 18 players this week. I'll do the Deviant of the Week thing tomorrow.
Tonight 11 of us have Baltimore. 7 of us have Cincy.
shouldn't someone with NFL[size=7]extortion[/size]Network be doing play by play?
realjohnboy wrote:
Hey, look everbody! Chiso picked Tennessee over Indy!

I do need, Chiso, the total points in the Carolina-Philly game. Thanks.
I'd pick Tennessee to beat the spread, but...
CIN
CHI
GNB
IND
STL
NOR
SDG
KAN
NWE
ATL
OAK
MIA
DAL
PIT
DEN
CAR-37

Green Bay and Oakland are the key games for a win this week

Giants and Denver are the sleepers-NY has to be fuming at their colossal collapse...will they rally around Strahan?

Denver is starting a rookie quarterback...another Romo?...or a bust?
Brothers and sisters, good evening from Virginia. I hope that our brethern from the mid west are okay and will take the time to check in with us to report their condition.

We got all 18 players to pick this week. Despite having a short window because of the Thursday night NFL Network game. Here is what is happening there. The NFL is laying the groundwork for having their own cable tv channel, bypassing ABC, CBS, NBC, Fox, ESPN or anybody else. During the 17 or 20 week season they would have 16 games a week that they could show live or on tape. Is it a good plan? I doubt it, but what do I know.

Anyway, there is another Thursday night game next week. So I will post the schedule on Sunday or Monday.

This week's Deviant award goes, once again, to Jespah. She is way, way out there with a total of 78. But she was one of 7 players to pick Cincy over Baltiomore, chosen by 11 of us. So what do we know. Who are we to smirk.

At the other end are George (2 Deviant points), with Panzade, Kickycan and Cowdoc at 4.

All 18 of us agree on KC over Cleveland, San Diego over Buffalo and New England over Detroit.

I am pretty much convinced that there is no correlation, statistically, between Deviant points and actual results. It is a convenient tool though. If two players have the same number of Deviant points, they may have, may have, the same picks. This week, for example, Pantalones and JPB are in bed together. Identical picks.

Again, we hope to hear from folks affected by the big storm. Please check in.
I must post this delicious tidbit, of interest to just about no one but myself -
UCLA beats #2 USC -
http://www.bloomberg.com/apps/news?pid=20601079&sid=aGbJPnUnUCVw&refer=home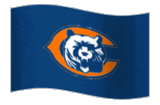 Da Bears defense and special teams won another game. I think its about time to bench Turnoverasauras Rex and bring in Griese.
Good afternoon to yall.

I found my red Able2Know.com baseball hat this morning. It had gone missing a couple of months ago. I wonder how many of them still exist. It was a premium a couple of years ago given to a bunch of us when Craven needed support to keep this alive. That was before the site had grown big enough to support sophisticated advertising like we have now: "Press the Fart Button. You Know You Want To."

So I put on my more than somewhat worse for wear A2K hat on and hoped for the best in today's games. Oops. We are not doing too well.


Many of us are at 6-4 or 5-5 or 4-6. The exception is Chiso who is at 8-2.
We scoffed when he chose Tennessee to beat Indy. Or at least I scoffed.

Late afternoon games and the schedule for next week coming up in a few hours. Another Thursday night game next week.
What the hell was I thinking with that Green Bay pick? And why the crap did I pick St. Louis over Arizona? I am an idiot.
Why don't I listen to myself...???

Baltimore (though I'm not so sure)
Chicago
Kansas City
San Diego
Indianapolis (but Tennessee......)
New York Jets
Atlanta (I'm weary of them both)
New England
Arizona (go, Leinart)
San Francisco (hope Gore can still run)
Houston (whatthehell)
Miami (two teams that win the week I don't vote for them, but often not the week I did)
Dallas
Pittsburgh (grinds teeth)
Seattle (this was genuinely a tough one, with Cutler going in)
Carolina (30)
If it is any consolation, Kicky, 12 out of the 18 of us took Green Bay over the NYJets and 15 of us had St Louis over Arizona. (All of us had KC over Cleveland)..
the pates beat the lions despite themselves...
I am afraid to go to the Fantasy Football Thread. I think I may have suffered badly there today.

And we haven't fared too well here on A2K either through the first 14 games. The only player of note is Chiso who is at 11-3. Behind at 9-5 are Osso, Liontamerx and Sublime. The latter two have a chance of winning if Denver and Philly win. But both have to win and then it comes down to points.

So much for the lucky A2K hat. I am at 6-8.
Once again, the NFL has scheduled a game for a Thursday night. December 7th. Under a strict interpretation of the rules here (such as they are), players are supposed to pick in all of the games prior to the kick-off of the first game (Thursday night). Here is next week's schedule.

WEEK #14:

Thursday 12/7:
Cleveland at Pittsburgh

Sunday 12/10 early games:
Atlanta @ Tampa Bay
Philadelphia @ Washington
NY Giants @ Carolina
Indianapolis @ Jaccksonville
New England @ Miami
Minnesota @ Detroit
Baltimore @ Kansas City
Tennessee @ Houston
Oakland @ Cincinnatti

Sunday 12/10 late games:
Seattle @ Arizona
Green Bay @ San Francisco
Denver @ San Diego
Buffalo @ NY Jets

Sunday night:
New Orleans @ Dallas

Monday night:
Chicago @ St Louis (+ total points in that game)

Again, I would prefer not posting next week's schedule until this week is done. But that damn Thursday night game... Johnboy turns his A2K hat such that the bill is behind him. You can tell he is unhappy when he does that.
Another close one... whew!