I would love to take a walking trip in Germany...someday...
Well, Easter turned out to be more beautiful than I could have planned. It was a lovely, sunny day. I got up and made an Easter bunny cake - I don't do all the candy for my kids anymore - but I wanted to do something to make it special for them.
My daughter gave me the beautiful azalea, which I can repot in a bigger pot and take with me wherever I go.
My son gave me the roses and with the irises - I had a dream about my dad and white roses and irises (two of his favorite flowers- he loved flowers and gardening) after he died - and my son saw these and remembered I had told him that- so I felt my dad with me all day.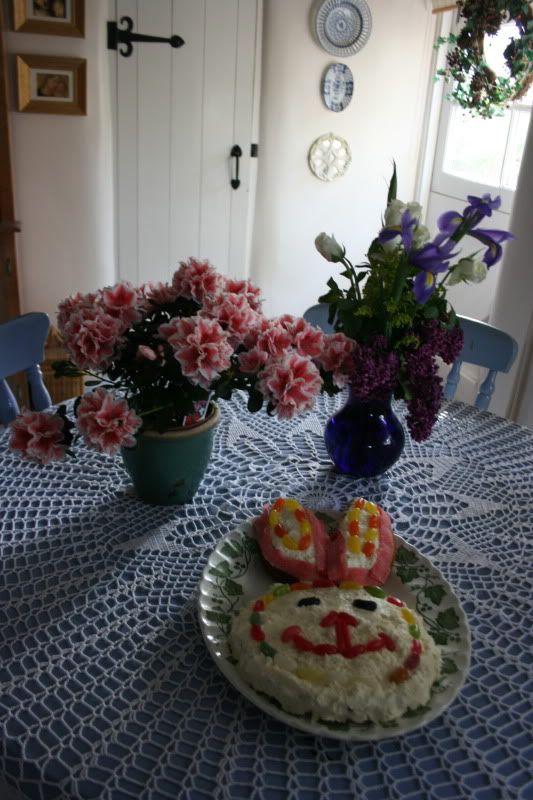 Then I went out to lunch with Jack and George- my adopted British dads and best friends in England.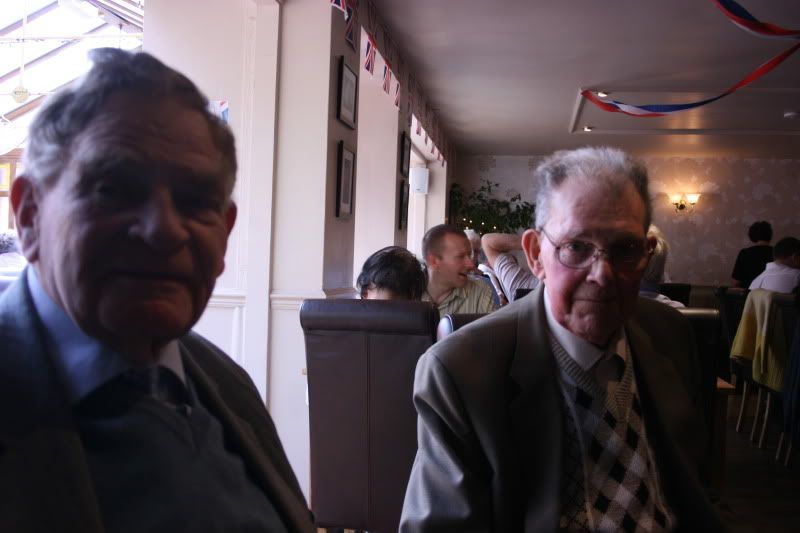 Jack made me laugh - turned out I couldn't go to church with him, as I had to go and pick up George earlier than expected so when I asked him what the sermon was about he said, 'The usual - Easter innit? Resurrection silly - what'd you think it'd be about - the Christmas story?!'
What a smart alec - but that's why I love him.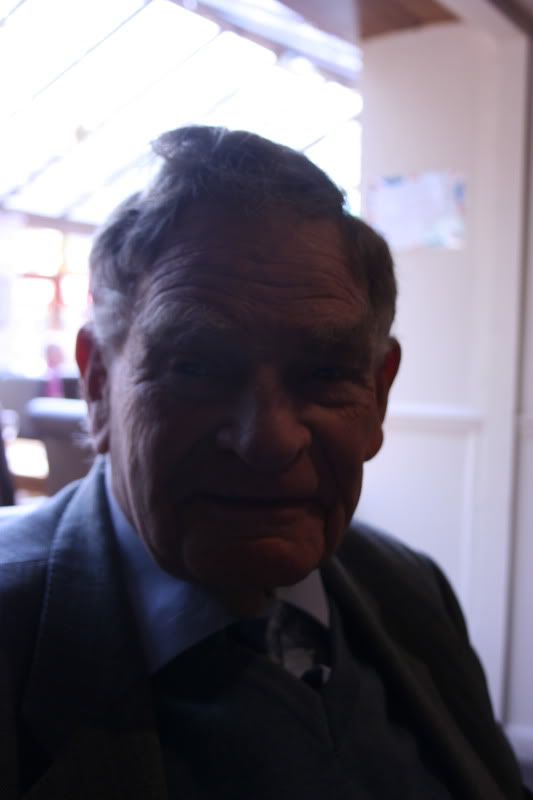 Then I went on a walk up on the Mendips with my dog and saw the most amazing sunset.
Then I fell asleep on the couch without having called my mother so she called me.
She's losing her mental acuity, but is becoming even sweeter and her language more poetic in the process.
She described the lovely spring day and all the flowering trees as 'alive and musical' - and said 'the trees that are supposed to be colors are many beautiful shades' - in other words - the flowering trees are all in bloom.
And then when I said, 'I love you and miss you mom' she said, 'I'll love you forever.'
So Easter was lovely. No work today - so I'll mow the lawn.