There was a time that I despised Bush and everything he stood for. I began to have serious doubts about his ability to lead this country.
But then Britney Spears opened my eyes....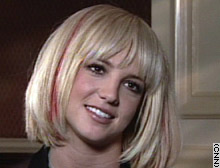 She woke me up when she wrote:

"I think we should just trust our president in every decision that he makes and we should just support that."
And if Britney Spears thinks Bush is doing a good job, well...... that's good enough for me.