@Frank Apisa,

Haha, shows how ignorant you are.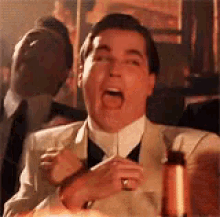 You can literally write an Amazon book for free, provided you have a laptop.
You made that up. Nobody graduates from a major in religion without having to do theological thought. It was a required exercise in Theology course that even a minor was to take.
The very first class of Theology, this crusty old professor talked about "things people say about God (probably when they're high)." How one guy sits around a campfire and says, " I think God is like... 50 feet tall. " And another, "I think God's a black woman." And another, " Oh yeah? Well I think God's an eagle! " He stops about the point when were are laughing and explains, "We aren't gonna do any armchair theology here. We're going to study theologians and their theories of God and the workings of the universe, and then we're going to back these up with a sense of logic. We want a well-thought out thesis." And yes, he made me study someone and come up with an idea of my own theology ( I picked Tillich and Swedenborg, for a rather interesting, while not wholly Christian, theology). The point is, had you majored in Religion and Philosophy, you would not have gotten through with such a lazy mindset. Some teacher would have called you out as basically a closet nihilist "It's all just blind guesses, we can't be expected to know if there is a God or gods, whether there's an afterlife, and so on." To which any real professor tells you, "Nice try, buddy. But you are expected to know what you believe, or at least do some thinking. If you fail in History, you are doomed to repeat it. So what about religion? Are you doomed to come back as a flea?" Further, as my dad who actually went through seminary tells me, when you seriously study religion, they have you learn at least two languages, well enough to translate biblical text. He took Hebrew and Greek, and he has a Hebrew English Bible. He taught me how to read some Greek once, and I sorta got how aside from the text, some of the words were familiar. I didn't retain the lesson much, but I'm sure a refresher course would fix this.
Like Brandon over there (let's go, Brandon) you can't wave credentials in front of me and expect to have me believe that you went to "some Lutheran college." This is a bit like these phone scams you get where they say, " Your vehicle has run out on its warranty. " Oh? What vehicle? A motorcycle? An RV? A semi? A van? What make? What model? I can tell you what college I went to (Ferrum) and probably some of the courses if I really tried to remember. This was about 20 years ago, but I remember Russian History, Indian History, Civil War, Chinese History (we actually were to remember a map of China, and I did a sorta photographic thing after a solid day of study), History of American Religion, Historiography. A philosophy class that seemed to deal in the nature of existence. Old Testament and Minor Prophets, and a class called A Search For Meaning (kinda a bullshit course, but the point was that we read newspaper articles and such and tried to piece together how a religious person would seek after meaning in current events. The thesis needed at the end, I decided to watch a bunch of films and come up with a general meaning of life from what severàl films told me). There were more courses of course, acting courses, horticulture courses, Art for Children (it was a teaching course), but the point is that I can tell you a good portion.
But "Oh yeah I (name drops the Lutherans) and I studied Religion and Philosophy." What college, where? Tell me some courses. Tell me what the Mind-Body Problem is, since you say you had Philosophy . Or when is Reformation Day, since that should be the first thing you learn about in a Lutheran college. The point is, you don't seem to have the benefit of these many courses that I got through with just a minor in Religion.
Your idea of the workings of Heaven and Hell is so simplistic that it stops at Sunday school. You were a bad kid that screamed and cried until your parents took you outside. You never embraced any part of the church, always understanding it as a threat to your way. When Jesus comes again and you are one of the ones wailing, I will have said "I dun told you." Will I be one of the ones saved? I can't say that I know. But I am one of the ones who tried to no avail to tell you there was a better way to live your life, and like the Pharisees, you preferred to be like that. Whatever.
So, looking forward to burning up and being reincarnated as a flea? That's what you get when you fail in Religion.