Tue 18 Nov, 2008 08:03 pm
Why won't the MSM call a spade a spade? They're not just any ******* pirates, they're ISLAMIC MILITANT pirates trying to fund their jihad!!!

Unfucking real. Lock and load. Kill them all.
@cjhsa,

So what will Obama do about this?
"Lay down your arms, my Somal brothers, and come to America where I'll make your dreams come true!"
NIMBY.
@MontereyJack,

Evidence of WHAT????
The pirates stole another ship. This one was owned by the Arabs. I guess Im having problems following your logic there Ceej.

In Somalia, where govt is rare, pirates have set up towns with their own govts and where the major industry is piracy. There are thousands of them living really lavish (kinda non jihadii ) lives with booze, mansions, Hummers etc.

Seems like you are expecting the US to take care of all the worlds problems? I believe that this tanker was heading for other ports than US.
@farmerman,

I think that every tanker hould be outfitted with a Cobra helicoptr and a security crew. Any pirates seen and you take the Chopper up and Rocket em to fishfood.
Evidence that they're Islamic militants, cj, duh. The apparent evidence is that they're free market entrepreneurs, out to enrich themselves plucking easy money, not all that different in principle from the good folks who fleeced us at Enron, or Charles Keating's S&Ls, Lehmann Bros. or AIG, just a little bit cruder in their methods.

Farmerman's techniques should be applied to all of the corporate and non-corporate sharks, from AIG to the Somalis--rocket 'em all.
@farmerman,

Any attempt to link the piracy off of Somalia to Islam extremism is more then a stretch. Somalia is an econonmic basket case. Piracy is the only way to make money.
I am wondering if Mysteryman, a Navy vet who served in that region, might comment.
I have wondered also, farmerman, why these huge ships are not more highly defended. Bigger then 3 aircraft carriers, carrying 100M gallons of oil, but with a crew of only 25, it got taken over by pirates without, it appears, a shot being fired.
It doesn't make much sense, does it?
Trying to link pirates to any cause is mere idiocy. The only allegiance pirates ever have is to themselves.

Combating piracy has been a major operational imperative for all navies literally for thousands of years. The most common combat mission for the United States Navy through most of its history was to curb or extirpate pirates.

Frankly, the navies of the world don't have a lot of useful things to do right now, except of course, if you're Baby Bush, and you want a prestige force to "project power" visibly. I can think of nothing more useful which all the world's navies could do than to do as they did for centuries, and patrol the shipping lanes.

In the days of sail, pirates might have a base, but if things got too hot for them, they could put to sea to cruise. Bartholomew Robers--"Black Bart" Roberts--made things too hot for himself in the Caribbean, so he switched to the west coast of Africa, and the Bight of Benin. He overreached himself, though, and set up in a frigate, as though to challenge all comers. The Royal Navy hunted him down, and although he was killed by a freak lucky shot with the bow chaser, the rest of the crew was captured, duly tried and hanged.

The point i was making, though, was that although the operations of pirates were localized, they still had the option of switching their bases of operation, and could pass themselves off as merchant ships at sea, if naval vessels did not enquire too closely. In our times, though, things are not that simple. Pirates don't operate from container ships or tankers, and are not prepared to switch their base of operations, nor to put to sea to cruise. The conditions are ideal for navies to put a stop to their operations. Pirates in our times must rely upon weak governments or failed states (viz. Somalia) to establish havens, and can't just up and switch to a new base thousands of miles away, as pirates habitually did centuries ago (most didn't last long, but some, such as l'Olonnais or Henry Morgan, operated successfully for decades in power vacuums or opposed to weak regimes--such as the Spanish colonies).

So a vigorous and continuous patrolling, both close in shore and farther out in blue water in the shipping lanes could be far more effective than in was in the late seventeenth and early eighteenth centuries, when there thousands of merchant ships at sea, hundreds of pirates, and tens of thousands of miles of ungoverned coast lines from which they could operate.

The thesis of this thread is typically stupid. But the issue of piracy is very real, and very important. The two most dangerous stretches of sea in the world today are the east African coast and the Straits of Malacca. The Malaysian Navy, such as it is, makes a half-hearted effort at patrolling the Strait, but the Indonesians, who share the Strait's coasts with Malaysia have done f***-all. Most of the pirates there continue to operate with relative impunity (so long as they don't molest Indonesian coast-wise shipping) from Sumatra.

The navies of the world could put a stop to this fairly quickly. People would set up as pirates soon enough elsewhere--but what the hell else are our navies doing for us now, and what better use could they be put to than to chase down pirates--who, when it comes to being nasty, vile and murderous, put terrorists to shame.

@MontereyJack,

Nice one, MJ
@McTag,

lol pirates can afford hummers?
im doing something wrong here...
@Setanta,

Setanta wrote:

The thesis of this thread is typically stupid. But the issue of piracy is very real, and very important. The two most dangerous stretches of sea in the world today are the east African coast and the Straits of Malacca.
@Walter Hinteler,

The oil tankers have few crew members (and probably none skilled with firearms), but the pirates have to climb up the side of the ship and over the rail.
How difficult would it be to set up some automatic device (high pressure water jets?) linked to a motion sensor, to repel unwanted boarders?
And if they stand off and threaten attack with RPGs, surely a reply in kind could be arranged.
On second thought, theyd prolly need about 2 or 3 choppers, just for tactical advantage. Its always better to have 2 or more options.

There was a story on BBC about the lavish lifestyles that some of these pirates enjoy in their homport. Theyve even set up exclusive barracks with imported chefs for the prisoners. They dont want any prisoners hurt or killed because this affects their bargaining power .

Another pirate lane was, until recently,the outer CAribbean Numbers of private yatchs had been commandeered and stolen , and people onboard just disappeared, Also lots of drug trafficking. Weve managed to keep these guys at bay by extending Coast Guard patrol areas under some international agreement. Ive seen one of the armed cutters and they have a series of hideaway deck guns (20mm and 50 cal ).

They are using the money to fund Islamist insurgents battling Somalia's weak transitional government. Sure they may have started as an army of angry fisherman, but they got greedy, and now, the money is funneled directly to Islamists. They can lie all they want - I don't believe them. Do you?
I just wear this towel on my head because it's so sandy out here in the open ocean.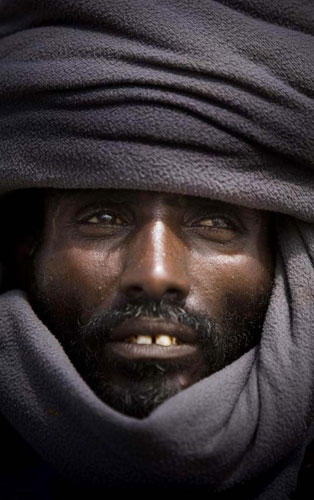 @cjhsa,

were gonna kill em anyway, why is unimportant. It messes with the mission, you got that girlie?
Occasionally, and very rarely, one's wishes do come true.
Indian Warship Sinks Somali Pirate Vessel, Navy Says
(Full story at this CBC link.)
An Indian warship was able to fight off and destroy a suspected Somali pirate vessel, the navy said on Wednesday, the same day two other ships were hijacked off the coast of Somalia.
The pirates had threatened to blow up the INS Tabar after Indian officers asked the pirate vessel to stop on Tuesday to be searched in the Gulf of Aden, the Indian navy said. Officials said they had also spotted pirates with rocket-propelled launchers on the vessel.
The pirate vessel then opened fire on the Indian ship.
"INS Tabar retaliated in self-defence and opened fire on the mother vessel," the navy said in a statement.
"Explosions were heard, possibly due to exploding ammunition that was stored on the vessel," the navy said, adding that the vessel then sank.
@cjhsa,

Right-wingnut wrote:
I just wear this towel on my head because it's so sandy out here in the open ocean.
This is typical Ceej "logic."
By this "logic," when you see sailors wearing baseball caps on the deck of a United States naval vessel, it's because they are subject at any moment to break away for the equipment locker, whip out balls, bats and gloves and go nine innings.
My advice to Ceej is not to involve himself in any business ventures with anyone over the age of ten.
It would be less expensive to just equip the ships with a chain link fence border around the top deck, topped with electrified barbed wire. You could make it like ten feet tall, and then when you don't want it straight up around the sides, lower it out so it lays flat sticking out ten feet over the sides so the pirates would have to go up the side of the ship, out ten feet along the bottom of the "guard, around the electrified barbed wire to get on top of it...

At any rate, I don't know why anyone has paid their ransom.