@margo,

margo wrote:

Oreo cake...pah!

Why can't people just make a decent carrot cake??? With carrots in it.

Not like stupid egg creams, without egg and without cream, but with seltzer - whatever that is!?

You wanna carrot cake...
Wellllll Margo, never wanting you to be disappointed, as Sean was cooking all his cakes today, having worked his shift and worked on as they were so busy this Bank Holiday weekend, he had 4 more batch carrot cakes to make (humongous trays)... he did as he always does (cakes are his speciality and pride and joy) and for the first time in 18 months of doing this, he unfortunately flipped the pulse button (i.e. the super fast button) AFTER lifting the mixer... and lo and behold, he made you a carrot cake...
which covered him from head to toe...
Yep, no proof without photos, so straight from the washing machine, please kindly whip off the carrots 🥕 and gloop, and you have a carrot cake winging its way Down Under!
and an extra bit of carrot on the collar...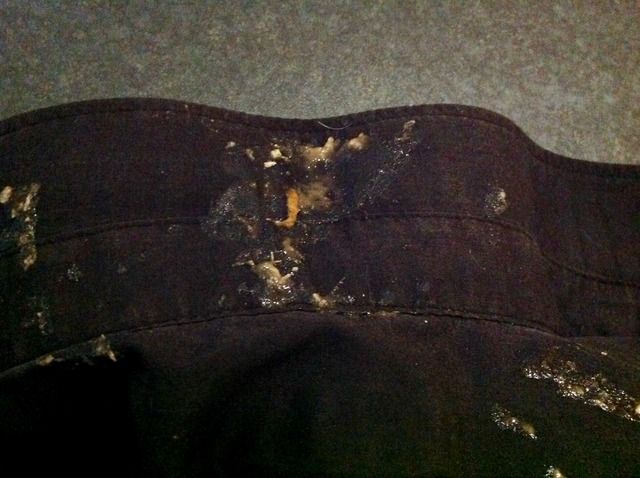 He wasn't a happy bunny 🥕
Now, 'aintcha glad you asked? Your wish is my washing!!!!
Meanwhile, Boida Goil, how're you doin'? Thinking of you and welling wishes being sent. Loving you xxxx