Setanta wrote:
Moby Dick is indeed based on the incident in which Essex was rammed by a whale. I've not read the book to which Mr. Pondquility refers, but that is what this is all about.
I've read it. Excellent descriptions of old Nantucket, swimming in whale oil.
For excellent seafaring/ voyaging under sail writing, have any of you read the books of the British adventurer W H Tilman? Highly recommendable. I'm a big fan.
Enjoy, farmerman, breath the clean air & enjoy!
Lucky you!
Setanta wrote:
Moby Dick is indeed based on the incident in which Essex was rammed by a whale. I've not read the book to which Mr. Pondquility refers, but that is what this is all about.
I was obliquely referring to the fact that by the time the survivors were rescued there were not quite as many that took to the boats....
It may have been better called: "The Horrible, Horrible Tragedy of the Whaleship Essex; Where a Little Under 50% of the Survivors ATE the Ones That DIDN'T. P.S. They also had to drink their own urine."
It is still required reading amongst the yachting fraternity (or it should be, less lunatics on the high seas).......
Those old whaling vessels sometimes took a week or more just getting out of port. I have the benefit of Rudolf Diesel's miraculous crude oil burning engine.
double post
WELL< MAYBE NEXT SUMMER
Now, with the Pa legislature feeling its oats , and it looks like they wont adjourn on June 30 as long as the Intelligent Design issue still is in the hopper , weve decided to adopt a wait and see until we see the sponsors actually leave Harrisburg for their dens. We may just take August and toodle around the Fundy region or go visit some friends in Montana in our RV. I am really pissed at how things are turning out. We have to do this "around newfoundland" trip before Im senile. I want some North Atlantic Seamanship experience before I retire to balmy waters of the Caribbean, or the ICW.
Oh well, anything for science
We won't discuss the last 'pleasure trip', will we now?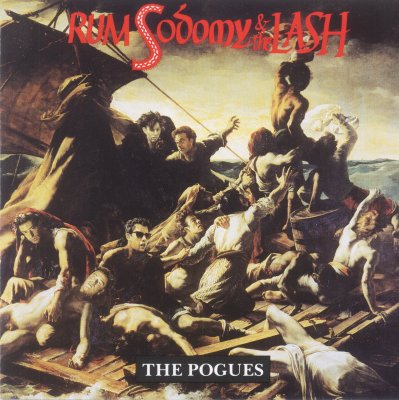 We won't discuss the last 'pleasure trip', will we now?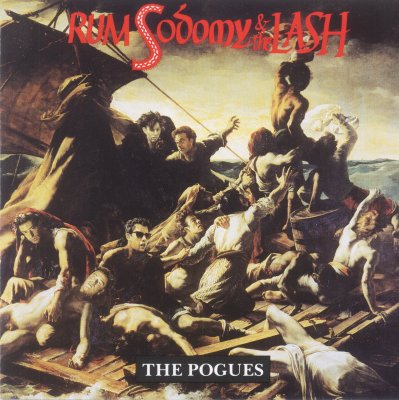 Well, with the legislature recessed and our plans totally f**ked up, it looks like were going to make a series of small cruises and defer the Lans Aux Meadows to another year. Anyway, the skeg has some real design flaws. The marine designer has it out of fabricated metal and , instead of just being a "trigger cover" as I like to refer to em, its got some girth and smooths into the body of the transom. The end result is that I get a huge amount of cavitation at the prop and that cost s diesel. I think were gonna have to start from scratch and this time I dont get talked into a V bottom extension.
The thrusters are working fine.
We took the I...... out for a short run and came across a new Talaria, what a beautiful boat that T-55 is. Hinckley makes some really unobtrusive yet gorgeous boats.

Looks like our first run will be to ST johns or else down the coast to Camden. We cant decide. It all depends on these damn storms.
Took a run to Camden and then, yesterday, we went over to Grand Manan Island. Its about a hours trip and theres a lot to do at North Head. The Canadian customs has to be heralded somewhere mid trip so they can meet us and come aboard. One of the customs guys was a boat enthusiast so he was impressed at how we restored this baby with the wood and new fittings. We had some tea and he styed on board for almost an hour and we just talked about restoring old boats and how the wooden boat enthusaists have organized in the Maritimes. Theres a show in Halifax in August, maybe well sail over and see it. Thatll be about a6 day run both ways.

When we got back to home port, the US cutoms and Border Patrol was monitoring us long out in the Bay and wanted us to tie up at a specific dock way around the point from our mooring. So we had to comply and, like good little sheep, we were pretty much officially dissed by a bunch of beurocrats with guns. Its amazing that once HOMELAND INC got rolling, we are seemingly heading down a slope of "VEre are your papers?" kind of mentality. Give a minor beurocrat a little power and a gun and a sense of identity within a larger army and you can kiss civility in the ass.
Hey I've just signed up on a square-rigger "before the mast" in the tall ships voyage from Cherbourg, France, to Newcastle, UK...approx one week under sail (if the wind is fair, otherwise Herr Diesel might have a part to play here also)

So hoist the Blue Peter, splice the mainbrace and standing by to have me timbers shivered...

McT
May yer not be bothered by the need to "chum" .arrrghh. Get some gummy sole deck shoes if you dont already. When we go out, we immediately do our Deck shoe change like Mr Rogers. It makes walking aboard a breeze even in rough seas.

Do you have choice of cabins? Our boat has a forward room and an aft berth, neither are good for sleeping in a high sea. Unfortunately the galley and head and shower are all amidships for us. We can sleep in the pilot house cause I made some "futon" like stowbenches which are really comfortable and when were underway at night, one person has to pilot while the other sleeps.

What tall ship will you be on? Do you have to heave to and haul lines and ****? or are you a guest? Ive seen some of the windjammers where they have topsail schooners in which everyone has to pitch in to haul line and stand watch.
Hauling lines, as part of working crew, standing watch, all that.
The ship is "Christian Radich", Norwegian-owned sail training ship, a full-rigger.

I'll let you know how it goes.
I know it well.I isolated some pix of a number of square riggers that came under the C&D canal bridge from the Chesapeake into the Delaware River. Ive never mastered the like of rag-baggin (as we call sail ships) ever since I crewed for some twit in a Va Beach to Block Island Race. We almost killed the guy, he was such a prick.
I've seen the Christian Radich here in Boston on a couple of its visits.
A beautiful ship!
Thank you Set, for the pics.

Some nice summer weather and a fair, or not too foul, wind would be a bonus.

We set sail Sunday afternoon, if I can get there on time.
If I don't get there on time, I don't think the boat will wait for me.
I dont know what the procedures are in France but whenever we have a bunch of square riggers congregate at Baltimore then Philly, they always have to sail the C&D canal which is about 150 ft wide sea level canal. It requires a canal pilot be aboard any vessel over a certain displacement. So whenever the tall ships arrive, they congregate in the turning basin at Chesapeake city. If I ever figure out how to post pix without going to some outside host, I have some of the Kruzenstern, the Radich, Kallmar Nikel, and another just "parked" at the docks of this seafood restaurant , all waiting for Delaware pilots.

They get a pilot for the Chesapeake, then, they discharge that one and pick up a CD canal pilot, and finally they get a Delaware pilot. So, needless to say, there are days of just waiting for pilots.
Now that I think about it, we need some good reason for another tall ship gathering. Set, have any ideas from history?

get some tea tree face cream, your gonna need it to keep from getting wind burned. Obviously shades and deck shoes.
I have a tide wrist watch. I find it handy.
went out from Black Harbour and saw a slew of finbacks and a bunch of minke whales. The finbacks were so unimpressed by our presence that they just kept coming our way. They got as close as about 100 ft and kept a bee line for the deeper water around East Quoddy Head. We took some friends out on a brief whale watch.
This skeg is still making the boat steer "side ass" and after this season we will have it re set and remolded . The guy who did the work has scheduled a time to make good on his professed skill. I was worried a while that we wopuld be stuck with another big bill for major keelwork and new paint. He will eat the costs and has so indicated in writing. Its only when things go wrong do you know who the ethical guys are. The marine architect who designed this combination skeg and vee bottom extension has been strangely absent and i shall be seeking his insurance for Errors and Ommissions.
The boat would never have made it through belle isle without major steering problems and I am glad weve decided to punt and instead just take short trips. The entire layout seems to cost me another 20% fuel economy and thats just the opposite of what was expected.