@snood,

Kill Your Darlings. (2013)
The movie examines the advent of the beat movement at Columbia University. Allen Ginsberg, Lucian Carr, William Burroughs, and Jack Kerouac are portrayed using their real names.
I've only watched it halfway so far, and it is intriguing. I know that Lucian Carr ends up killing his ex-lover David Kammerer, which happened in real life. Lucien Carr is played by Dane DeHaan, who has an eerie resemblance to the original person.
Daniel Radcliffe (Harry Potter) plays the gay Alan Ginsburg. Radcliff has made a successful transition from a child actor to a mature actor. I've recently watched Radcliffe in another movie, Victor Frankenstein, in which he plays the assistant Igor, who turns out to be a genius. Radcliffe, who has an interesting, expressive face, should have a very successful movie career.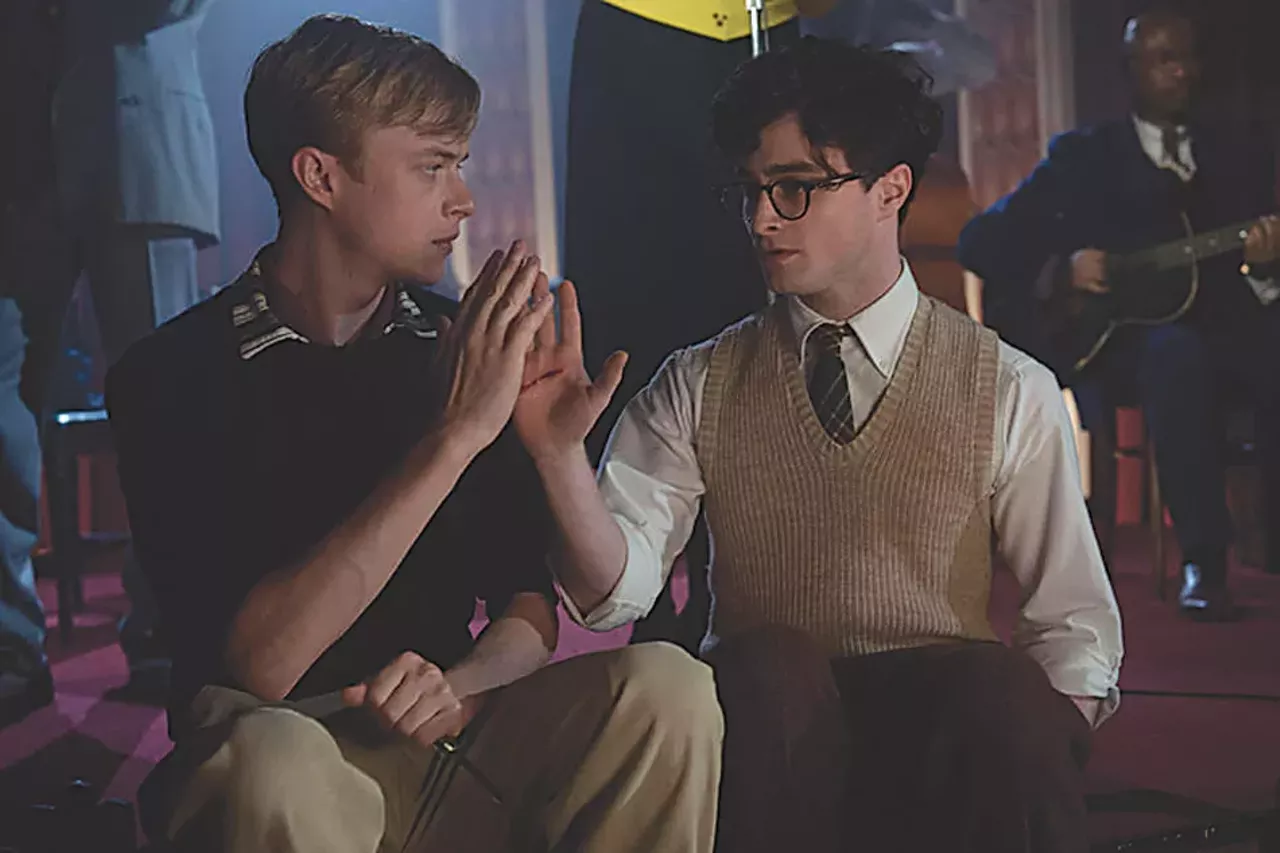 Dane DeHaan as Lucian Carr and Daniel Radcliffe as Allen ginsburg.