@Kolyo,

Here is Spackle lollolling over his mother, Cinque.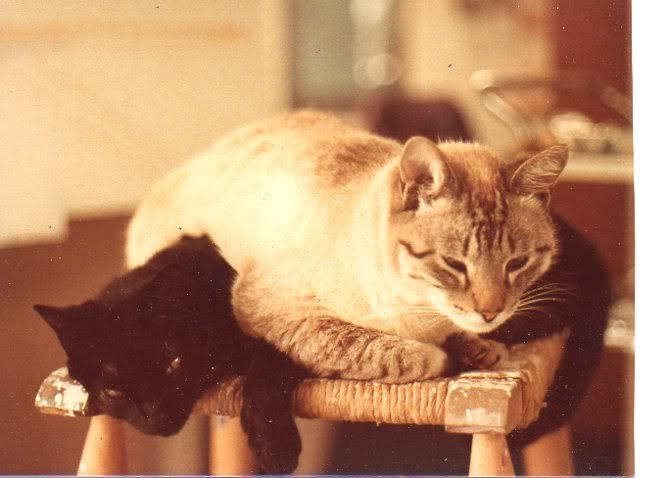 I remember these cats dearly, though they made me sneeze.
I am 99% sure cinque was stollen by the guy who used to pet her on the fence as he walked from church. She used to sit on the fence, property guardian.
It was more clear in that he never showed up in front of our street again, after a lot of sundays, years.
I've written about this before, but, hey.
I was out gardening and saw this man and another go by.
I followed and after a lot of blocks, lost them.
Me, I'm glad she wasn't taken as halloween. But, besides that, she is the cat of my life.