@TheCobbler,

TheCobbler wrote:

AND WELL IT SHOULD HAVE!

I SUSPECT THE ENTIRE SANE WORLD FEELS THAT TRUMP BEING GONE IS LIKE AN ANVIL HAVING BEEN LIFTED FROM ITS COLLECTIVE SHOULDERS.
Ron Johnson suspended from YouTube for sharing videos promoting Hydroxychloroquine: report
https://www.rawstory.com/ron-johnson-youtube/
Would someone please write Ron a prescription for Hydroxychloroquine and make sure he takes it?
QAnon's demise is 'well underway' as adherents cut and run from the cult: columnist
https://www.rawstory.com/qanon-trump-cult/?utm_source=push_notifications
Comment:
Odd coincidence, "Q" disappeared from the internet right when Trump left office.
Another one of Trump's failures.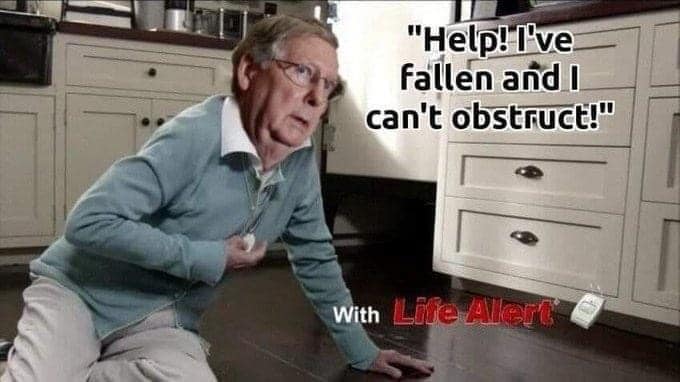 WATCH: Trump fans stream out of Mike Lindell 'MAGA' rally while he talks about Jesus
https://www.rawstory.com/mike-lindell-maga-frank/
Comment:
Morality was never the draw...

Middle Age Riot
@middleageriot

Donald Trump is protesting President Biden's refusal to provide him with intelligence briefings because he has nothing else to sell to Russia.
@TheCobbler,

When Mr. Trump is reelected, all past Democratic presidents should be denied all intelligence briefings.
Chicago Cop Arrested In Jan. 6 Attack Allegedly Texted 'We Inside The Capital LMFAO'
https://www.huffpost.com/entry/chicago-cop-arrested-capitol-riot-chwiesiuk_n_60c3c15ce4b0583aec44985c
Comment:
Defacing our nation's capital is, funny?
Still no ANTIFA members arrested?
Guess who won't be back on the force any time soon?
Some time in prison to think, maybe read a book or two, or three...
Maybe read, "The Art of the Squeal".
@TheCobbler,

Progressives are bigots. In this they are quite a bit like the KKK.
Proud Boys descended into dysfunction and finger-pointing as members were arrested
(cnn)
Obamacare Survives Again, Supreme Court Rejects Latest GOP Lawsuit
https://www.huffpost.com/entry/supreme-court-upholds-obamacare_n_601ab818c5b69137248e993c
Comment:
Trump republicans fail to force 31 million Americans to buy junk insurance policies.
Trumpcare anyone? lol... Trump university? Trump charity? President Trump? All failures...
@TheCobbler,

@Region Philbis,

Region Philbis wrote:

Andy is a satirist, this is absolute, out right truth!