@glitterbag,

glitterbag wrote:
coldjoint wrote:

snood wrote:


C'mon joint, sing along with me...

"Don't be a sore loser... elections have consequences... you lost - just get Oooooooover it... tra la la...!"


Trump will serve two consecutive terms. Obama will be disgraced and people will be going to jail. You know Sing Sing.

Here's a fun fact, Rudy Giuliani's Dad served time at Sing Sing.
And you want Rudy to be punished for the sins of his father? I bet you are for reparations too.
@BillW,

BillW wrote:

Maybe Rudy and theRump will get to be cellmates? How fitting, Rudy can go drag and rumpy can go without face coloring!

Trump is not going to jail.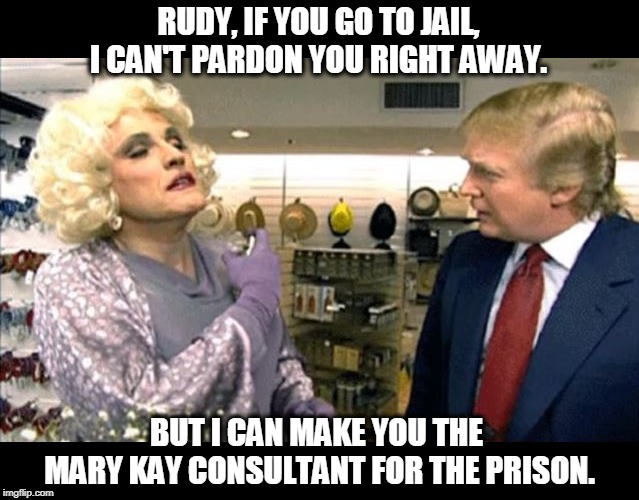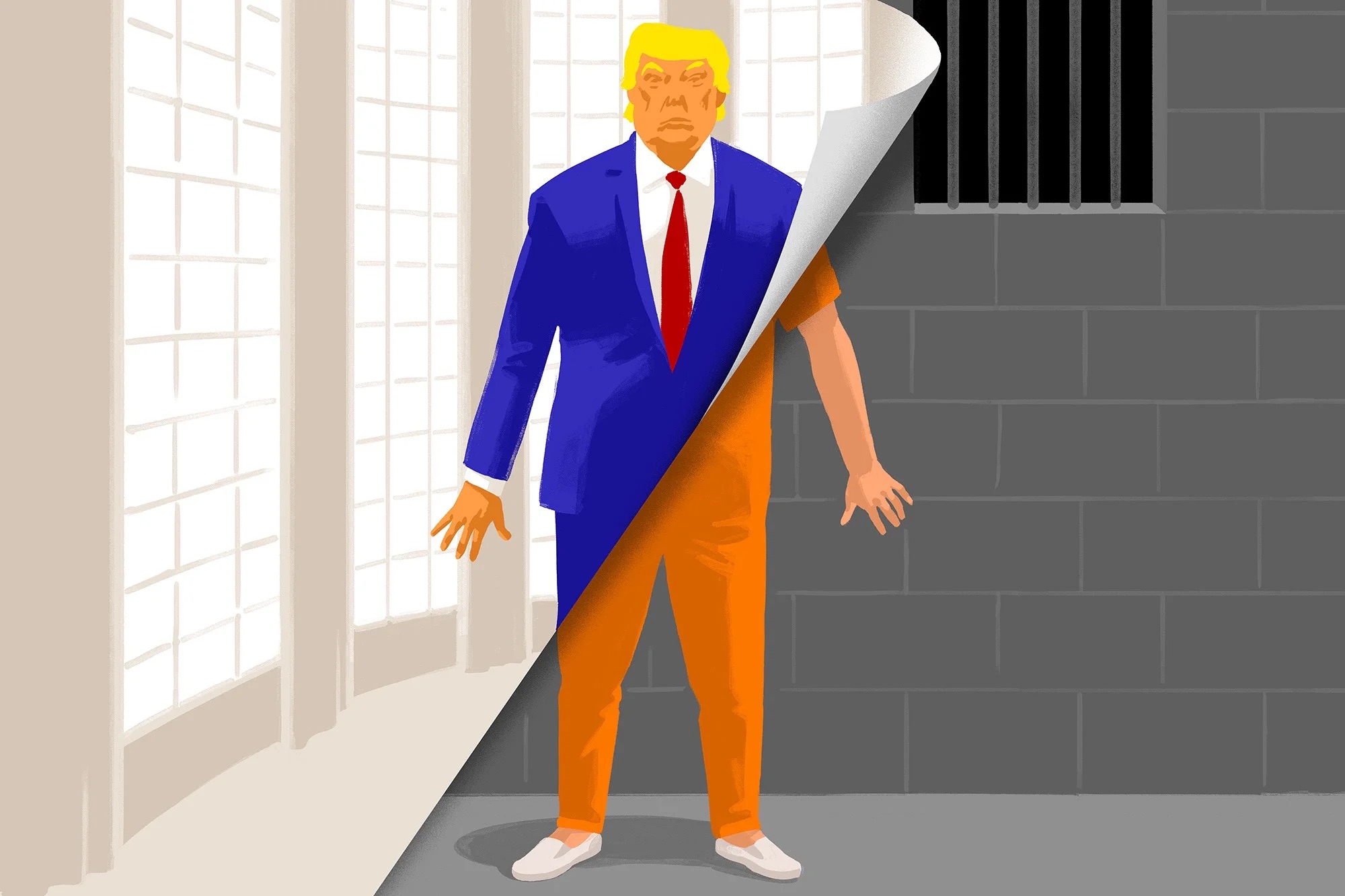 @snood,

These sorts of abuses of power are why we need to outlaw the Democratic Party.
@TheCobbler,

TheCobbler wrote:

You got problems.
Anybody else feel like we've overthrown a Dictator?
@TheCobbler,

TheCobbler wrote:

Anybody else feel like we've overthrown a Dictator?

Anyone who feels that way does not know what a dictator is.
"Every time I hear 'President-elect Biden' on the news, my day gets a booster shot of happiness."
- Stephen King
South Dakota governor uses coronavirus relief funds for $5 million tourism ad despite COVID surge
https://www.cbsnews.com/amp/news/kristi-noem-south-dakota-coronavirus-relief-funds-tourism/
Trump was reportedly baffled that Republicans won 'all over' while he lost: 'I'm the only guy that loses?'
https://www.rawstory.com/2020/11/trump-was-reportedly-baffled-that-republicans-won-all-over-while-he-lost-im-the-only-guy-that-loses/
I was in a little bit of a bad mood, then I read this and perked right up. He's just like his followers on A2K! Can't believe that so many people voted for other republicans but not him! What a frikkin maroon!
Putin Warns That U.S. Will Be Controlled by Americans
The Russian President alleged that Biden is "the handpicked instrument of those who would seek to advance American interests."
By Andy Borowitz

Quote:
Evangelical Hispanics, Obama wants you to know he's better than you.
Why should they be any different than anyone? No one is better than the conceited jerk.
https://notthebee.com/article/evangelical-hispanics-obama-wants-you-to-know-hes-better-than-you
Quote:
Oh, Now Democrats Care About Legitimacy
Quote:
Well, well, well, how the worm has turned. Are Democrats and their media partisans actually against undermining the legitimacy of American elections and weaponizing that to weaken the presidency? Some of us were not born yesterday. As has often been the case, the real problem with Trump's rhetoric is that it comes straight out of the Democratic playbook for undermining the legitimacy of an American election.
https://www.nationalreview.com/2020/11/oh-now-democrats-care-about-legitimacy/
@TheCobbler,

I love Borowitz