Almost done with the costume, I think.
Tried to take some pics, they didn't really work out but give an idea.
The main Mother Nature crown thing, front view (looks cool on, with the flower on one side and the snake on the other):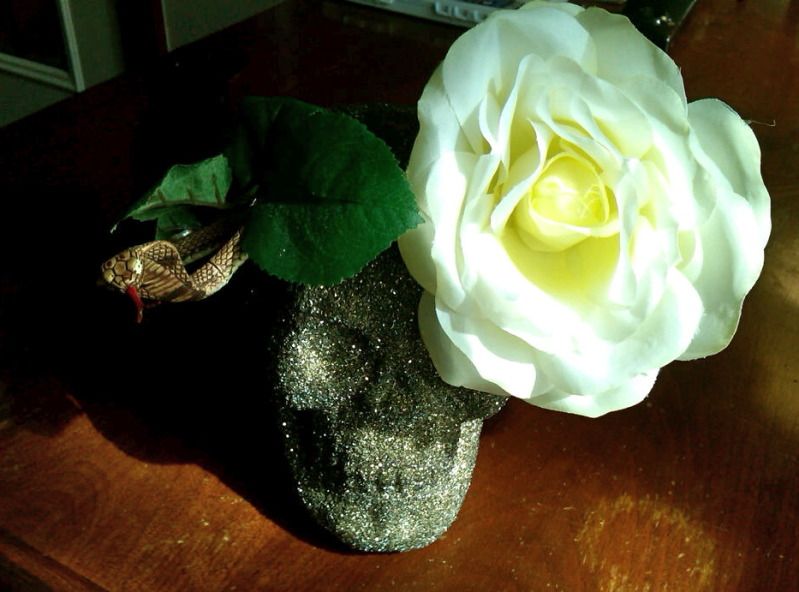 Side view: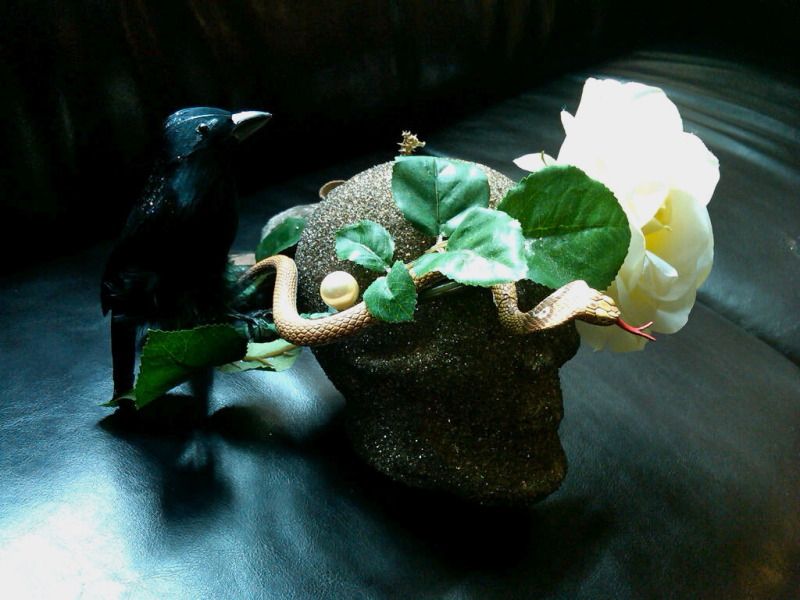 Top view (clockwise from mouse: seahorse, spider, flower, snake, pearl, crow, butterfly, and rose leaves throughout -- I bought the mouse, had the rest of it):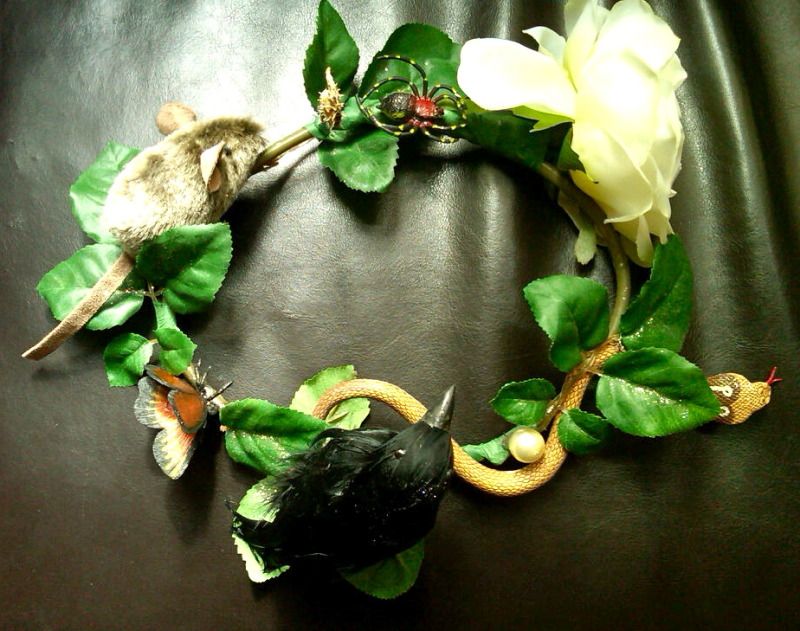 Other side view (only way the seahorse is visible):
Basket (sozlet's idea when I was trying to figure out what to do with the chipmunk):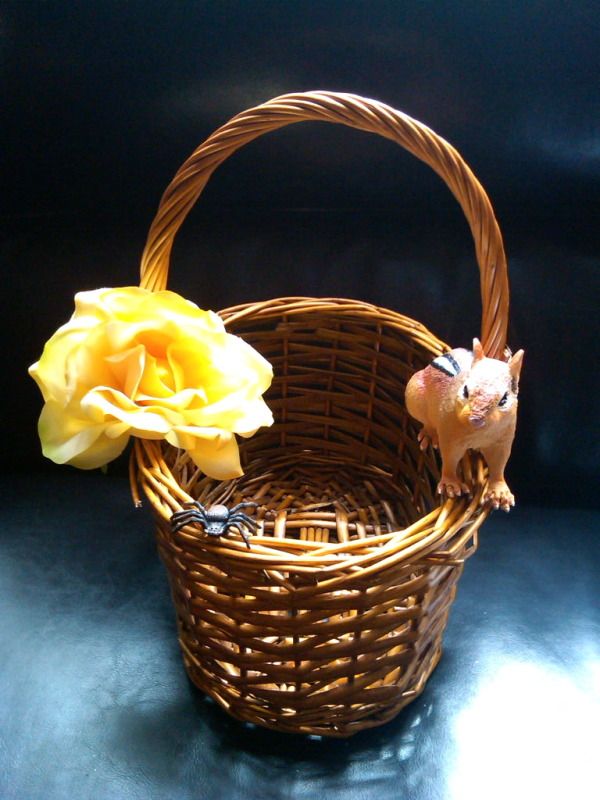 She'll wear her (waist-length now) hair down, very wavy.
Also have a peacock feather I haven't quite figured out how to integrate yet, and scads more bugs.
The base dress is a long princess-seamed column (fits so well! $8! yes!), I was planning on adding a tulle outer layer and making it more puffy and adding bugs and stuff to the tulle, but actually I like how it looks with the simple column and then big hair and big crown.