@Green Witch,

I think it could be used to help solidify all our issues in the middle east. These leaders would have to think we are no threat if these is our average citizen.
The size of the babies head, as compared to the size of the breast.

There's got to be some sort of horrible ratio in play here.

The baby can't even get his arm around the thing.

The way the baby's arms are trying in vain to wrap around this breast, countered how the woman is staining with no success to reach out in the opposite direction, to slap her other kid away from the corn chips.

Genius I tell you, genius.
@chai2,

and what about the madonna/whore aspect?
discuss.
@chai2,

Sheesh, the baby is in training for a life of this: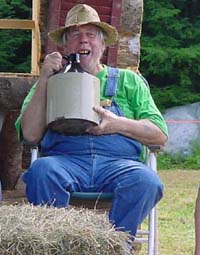 @chai2,

It is beyond my realm of analysis. How did this photographer capture this moment so well? I am baffled.
You can always add in the dress/the walmart electronic chair/the size of the woman in contrast to the size of children ... so many avenues of discussion.
We need some higher intellect than I can provide.
@Green Witch,

but isn't breast milk supposed to increase one's intelligence?
On second thought this man is probably an increase of intelligence