@Seed,

Well, I'll start, just to get my scanner toes wet again.
I've three to begin with -
This one is Tom, the cat I wasn't very allergic to in contrast to others: it's my later on in time business partner's cat, in her old garden center where at one point I helped her with designs before we started a separate business. Tom is sitting on a rug display as Lord of the Indoor Shop.
I'm having an idiocy period. This may come out as Rascal the kitten in the Mexican pot. We'll see -
Tom on the Rug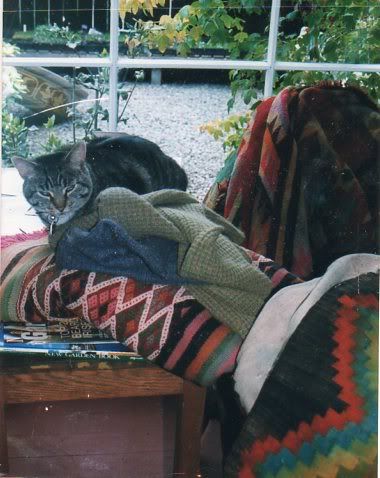 and two more I've shown before as they are in my photobucket album - I remember posting them, just not where and when -
the actual Rascal in the Pot from Rosarito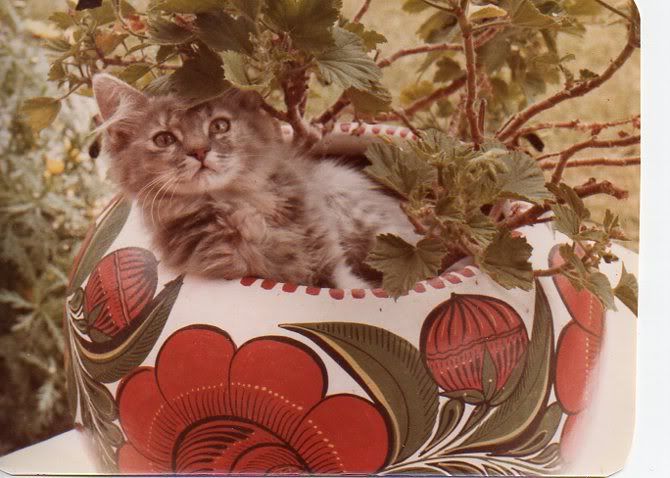 and Spackle the Son sitting on Cinque the Mother