What a spectacular article, Map...absolutely beautiful to read and to watch the tapes.
Strange world.
There are people who would hire Michelangelo to paint a barn red.
I remember talking a couple of friends into accompanying my wife and me on a boat ride up the Hudson...a jazz cruise. We go on these cruises three, four times every summer. The view of Manhattan and the Jersey city skyline is breathtaking...especially in the early evening when the cruise was happening. The working boats and the sail boats are terrific...and the statue of Liberty at the mouth of the harbor knocks you out.
One of the guys just complained about everything...and had his back on the vista for almost the entire time. He just did not know how to enjoy something like that.
Sad!
I'm one of those suckers who gives money to street musicians all the time...especially in Central Park.
Here are some in Washington Square Park: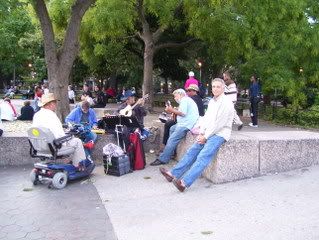 This one is in the ellipse surrounding the statue of Alice in Central Park: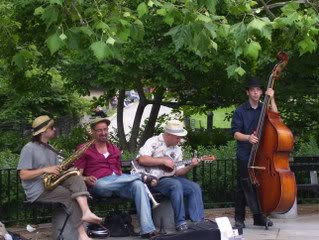 The Harbor with the sail boats:
Lady Liberty: