@panzade,

I didnt care too much for Super 8. It was highly derivative and I want my time back.
I enjoyed Blackthorne as a "gimmick" The pic played from three separate time ports that converged at the end. Of course we are being manipulatedbut when its done well (like we all know the supposed history of the death of Butch Cassidy-well what would happen if that history were incorrect?). Thats basically the whole movie.
Cowboys and ALiens was a lotta fun, kinda a bit sappy at the end
I haven't seen many films this year. I saw the documentary about the cave paintings; Midnight in Paris; The Descendants and Hugo. If I saw any others, I don't remember them.

Truthfully, I thought both Midnight in Paris and The Descendants were so-so. I found Owen Wilson too gee whiz and his flat Midwestern (yes, I know he's a Texan but Texas is sort of Midwestern) accent and while there was nothing wrong with George Clooney's performance, I think he's a better comedian than a dramatic actor. I've liked him better in other roles.

Hugo is a masterpiece. Sure, the plot is standard Hollywood but it is a visual treat. Loved it.
@plainoldme,

What about the cave film?
Best movies from 2011 were mosdef for me two movies that will NOT be seen at the oscars, lol. 1st of all..
DRIVE.
I love Nicolas Winding Refn's movies and Ryan Gosling is always amazing but this was the most violent lovestory of the year with Albert Brooks playing personified evil for the 1st time and oh, god does he do it well.

2nd
RED STATE
Just saw it last week. Still bumps and shakes my bloodveins. Kevin ''SilentBob'' Smith is showing the whole world that he grew up as a man and as a director. Quinten Tarrantino was baffled by this movie and I know why. Cos it throws every frikken movierule right out the window. What you expect does not happen. It will be worse and worse and worse... What a movie.. Yes, you can laugh at it but you wont for long..................
Apart from the Bollywood movies I saw, the best one this year by far has to be the Avengers. (Robert Downey Jr can give lessons in flamboyance)
And the Iron Lady had me sniffling (on a plane of all the places - the sweet stewardess came to me with a tissue
)
I just watched the sweetest movie. It's called Starbuck, about a man, a sperm donor that finds out he's the father of 533 kids. It takes place in Montreal and has subtitles. I highly recommend it, if you can find it.
http://www.imdb.com/title/tt1756750/
@Ceili,

A whole new social issue! Thanks Ceili, I had not heard of this film.
@Robert Gentel,

The Thing for his story line
@tsarstepan,

Mi - kul Caine.... Miykul Caine... Tsar - I loved this movie. Anytime Micheal Caine's name comes up on TV or anything, my bf and I look at one another and start meticulous pronunciations of his name with really bad British accents. It's a great roadtrip movie - interesting scenery, just plain funny, and I like the subplot of being food / restaurant critics. Both actors are supremely likable.
@Lash,

We usually watch Netflix, unless we're compelled by boredom or a really good critic buzz to venture out into over-priced, crowded theatres.
So, I thought I'd compile a list of recent releases mixed in with Netflix favorites viewed this year.
Random order.
Moneyball was fabulous. I had no idea this had actually occurred. Highly recommended.
The Fighter - Incredible portrayals by Markie Mark and Christian Bale. Even though I can't stand boxing, it was more or less a backdrop for character studies.
Bad Teacher. Made me laugh. Inside (school/teacher) jokes.
Safe House. Eh. Formulaic and cheap thrills, but Denzel makes everything better.
The Grey. Couldn't tell you why I liked it. But I did. Something about our spirit in the face of loss - loss of everything. Who are you then? What motivates you?
Two Czech films on Netflix starring Pavel Liska: "The Country Teacher" and "Something Like Happiness." I adored these, and really enjoy this actor. Highly recommended.
Several Paul Dano films, including "Gigantic." He's chosen some pretty great vehicles for his talent.
More later. Enjoying getting ideas here.
Strap On sisters Volume 3. I was fascinated by the in depth portrayal of the interaction between dominant and submissive. Oh yeah, and I particularly enjoyed the thought provoking dialog. Fast forward through the short feature.. Mr. Holland's Anus. A bit graphic.
@dlowan,

i saw
The Dark Knight Rises
The Avengers
The Amazing Spider-man
MIB3
Hunger Games
Prometheus
Jhon Carter
Dredd
Brave
Wrath Of the Titans
The Vow and many mores
@riamalik,

You saw them.....but which were the BEST , do you think?
@dlowan,

I have not seen this year. But, Titanic is the best and water land is the second I have seen ever.
Went to Oblivion and Star Trek this week. Incredible special effects; ho-hum screenplays.
Saw Mud last night with Matthew McConaughey and Reese Witherspoon. This is an awesome movie; it even got a 99% rating on Rotten Tomatos.
Quote:
Mud is an adventure about two boys, Ellis and his friend Neckbone, who find a man named Mud hiding out on an island in the Mississippi. Mud describes fantastic scenarios-he killed a man in Texas and vengeful bounty hunters are coming to get him. He says he is planning to meet and escape with the love of his life, Juniper, who is waiting for him in town. Skeptical but intrigued, Ellis and Neckbone agree to help him.
I strongly recommend this one.
@panzade,

Mud, eh? Don't think I've heard of it yet here. Will watch out.
@dlowan,

Les Miserables was a good watch last time...
@dlowan,

I had watched many films but my favorite was Iron Man..!
Come on you lazy rabbit; let's have a new crop of movies.
Spent a week in Palm Springs Cali. with my sis, so it was a new movie every night.
First was "Her" by Spike Jonze with Joaquin Phoenix trying to carry the whole movie; not easy. He falls in love with an Operating System(voiced by Scarlett Johansson )
Scene Stealer-Amy Adams
Wacky Costume: Joaquin's high waisted trousers.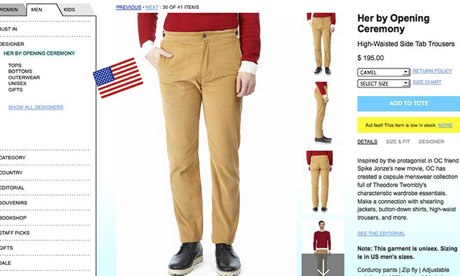 SHAKESPEARE UNCOVERED

Shakespeare Uncovered is a documentary series that was transferred from BBC Four to PBS in America. Though the series focuses on individual plays, cycles, and genres in varying degrees of detail, it would be more helpful to think of these episodes as Shakespeare Introduced. This series, which has just come to Australian television in 2013, would have been an excellent resource when I was a teacher of English literature back in the 1990s.

This series sheds light on some of what is known about Shakespeare's plays; it provides interesting and enlightening facts and features of the personal connection to the plays held by the hosts of the several episodes, and the many people interviewed during the course of the series.

As one critic put it: "if you were a substitute teacher who had to walk into a middle-school or high-school English class during the Shakespeare unit, these hour-long documentaries would be a godsend". They would have been a godsend for me: (a) after more than two decades of teaching when I taught a Shakespearean play for the first time, or (b) when I was a student in the early 60s and studying that famous playwright for the first time.-Ron Price with thanks to 1Shakespeare Uncovered, Kevin McFarland, A.V. CLUB, 26 January 2013.

The thousand natural shocks that flesh is heir to
before death's sleep…when I have shuffled-off
this mortal coil…bearing the whips & scorns of
time no more1-----was one way the Bard put it;
and, as one Canadian poet….perhaps Canada's
greatest 19th century poet, Archibald Lampman
expressed life's challenge…."the poet must not
cease from the mental effort required to obtain
his renovated vision of external nature and to
return, restored, to the wide-world of men."2

1 Shakespeare, Hamlet, Act 3, Scene 1, lines 63-70.
2 Archibald Lampman in D.M.R. Bentley, "Watchful Dream and Sweet Unrest: An Essay on the Vision of Archibald Lampman, Part II," Studies In Canadian Literature."

Ron Price
23/7/'06 to 25/2/'13

I'll add here a prose-poem I wrote more than four years ago, about ten years after retiring from FT work, and after 50 years in classrooms as a student and teacher, 1949-1999.
-------------------------------------------------------------------
THIS ENTERPRISE OF GREAT PITCH AND MOMENT

In Act 2 Scene 2 of Shakespeare's Hamlet a speech is delivered by Hamlet praising man's nobility, his reason, his beauty and his angelic quality. But Hamlet goes on in the same speech to say that man is the "quintessence of dust." Man, human beings, brought Hamlet no delight any more. Having tasted of this same kind of experience myself from time to time in my life, or had variations on a similar theme in my emotional life, I felt like writing a prose-poem to express the particular nature of my "fighting/That would not let me sleep." I wanted to express what had often been my desire: "To die, to sleep/No more," with my "native hue of resolution……sicklied o'er with the pale cast of thought."1

In the end, for Hamlet, "the rest is silence."1 For me, for this poet living in the Antipodes, the rest seemed to be, not silence, but endless words. -Ron Price with thanks to 1Shakespeare, Hamlet, Act 3, Scene 1, The Soliloquy: "To Be or Not To Be."

I decided more recently
to take up arms against
a world's sea of troubles,
not suffer the same slings
and arrows of outrageous
fortune….to take up arms
differently than I had done
for the previous forty years.

And so I reduced the many natural
shocks that flesh is heir to…..those
whips and scorns of many a year, &
the fatigue, the weariness in which I
did toil, sweat to an unavoidable, and
deal with a narrow, band of woe, woe.

So....when the sleep of death does come,
when I have shifted off this mortal coil
and entered that undiscovered country
from which no man returns; when I do
not have to deal with things contrary to
my wishes, but only with those days of
blissful joy which are assuredly in store
for me, I can look back and say that this
enterprise of great pitch & moment, when
the native hue of resolution was coloured
over with the rich cast of thought, and a
quickening wind amplified my perspectives
yielding some consequences of a surprising
poetic potency: yes, perchance a rendezvous
with my Maker, yes, finally that rendezvous.

Ron Price
July 2009(circa)