A couple of trivial school credentials.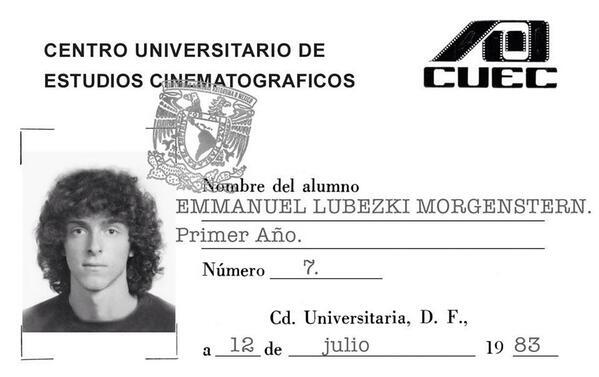 @Eva,

I thought it was pretty depressing. A sorta down market cinematic Sinclair Lewis thing
I saw two films within about four days that featured high quality acting, extremely imaginative set design, wonderful writing and, in one case, top drawer puppetry.

Both were from the series the National Theatre on Film and I wanted to see each after watching the PBS broadcast of the celebration of the National Theatre's 50th Anniversary.

The first was War Horse which, after about 20 minutes into it, I had decided to purchases on DVD for my older grandkids. I changed my mind closer to the end because I felt it was too emotionally intense for children.

The second was Frankenstein, Cast One, with Benedict Cumberbatch as the Monster and Jonny Lee Miller as Dr. Frankenstein. Cast Two offers the two stars assuming the opposite roles. The body makeup for the Monster was so convincing (livid scars and metallic staples) that I couldn't look at it. This script is much closer to Mary Shelley's novel than the classic film is and much more philosophical.
I'll have to cast a vote for April Morning, a Revolutionary War film with Tommy Lee Jones. Its from a ways back; but you can find it on Netflix. Some of the details were things I had never considered.
@plainoldme,

War Horse would be too emotionally intense for ME!
The near to Shelley Frankenstein sounds interesting.
@dlowan,

Hi, Deb,
One of the women in my writing group saw War Horse on my recommendation and recommended it again to the group. It has proved so popular that it and Frankenstein were encored at the theatre.
I saw Unknown Knowns, a film about Donald Rumsfeld. The film making is terrific but rumsfeld is just an awful man

Saw Fury, Brad Pitt's new WW2 flick.
A must see in the theater; great cinematography.
I'd be interested in opinions.
The Equalizer, with Denzel Washington.

I was a kind of... well, hard to describe it.

The movie is great by inertia of violence, the motto of the film creating a kind of hero is pushed a little hard... the typical one disarmed man capable to kill a group of gangsters carrying guns is just very fictitious.

To me, this is a "Part 2" movie.

The "Part 1" is Training day where Denzel Washington is detective Alonzo Harris, and is killed by the Russian mafia.

The TV news mentioned the death of detective Alonzo Harris.

But, this detective never died. He was taken to surgery and was resurrected into a new man called McCall.

McCall, the former Alonzo Harris will find a great opportunity to take revenge against the Russian mafia, and he even will travel to their headquarters with the intentions to kill the main man.

The revenge is consummated.

Of course, watching those two films you won't relate one movie with the another, but I did it... because I can.
@panzade,

We saw "Bird Man" over the weekend. Very unusual movie, the cast was terrific. I don't know if everyone will like it, but I'm glad we saw it. It also combines a number of styles (I'm not sure how to define it) hopefully, a more savvy film buff will see it and describe it for me.
@glitterbag,

Not playing here.
In a theater with 10 rooms...silly
Nightcrawler

A film made based on the book Crime Journalism for Dummies.


Gone Girl

Definitively a "Hollywood movie" (a "real fiction" criminal event never seen in reality)

This movie is a sequence of the TV series Criminal Minds where criminals are so sophisticated that only One Eye Mind with his mathematics is capable to invent them in a piece of paper.

No doubt that acting is a plus in this movie, specially Ben Affleck "acting as he is" when he is himself in his normal life.

A wife that became an extraordinary evil mind, a husband who simply accepts his destiny which is imposed by the wife, a police department that closed a criminal case based on what communication media and people think instead of finding the truth searching evidence, the film is attractive to watch, the story itself is crap.

I can say that after taking naps because the long hours of watching the movie without more popcorn to eat, I liked this movie anyway.
Fury

Naaahhh.

I don't think I'm going to watch this movie. This movie stupefies. Lol.
John Wick

I wonder how much some people love their dogs. In former movies, a great earthquake shakes the earth and people die like crazy, but the main characters can only think in finding their dog.

There is misery in all the planet because a tremendous hit by a meteorite, or a volcano eruption, or a fantastic whirlwind, it won't matter, at the end, finding the dog is what will make happy to the movie main characters and to viewers of the film.

John Wick is not an exception.

If John Wick were the ruler of North Korea and you just do something to his dog which was a gift from his mother, then his reaction will be to shoot nuclear head missiles all around the world.

Man!

On the other hand, mafia in new movies are not ruled by "tradition" anymore, now they are ruled by "codes".

That... that is an improvement.
@panzade,

It's not showing every where. I'm guessing it's considered an artsy fartsy movie. We have two theater destinations in Annapolis, the Bow Tie Cinema in Harbor Place is showing Bird Man, and they only have 9 theaters. You might only see it on DVD later, I don't think it's a big box office flick, but it's worth seeing. I'm just anxious to hear what other people think. Hang on, I mean real people, not the trolls.
Saw Homesman, a Tommy Lee Jones directed movie and Nightcrawler with a great performance by Jake Gyllenhoff and Rene Russo. Both very good.
@panzade,

I loved Jake Gyllenhaal in Jarhead, Tommy Lee Jones is a National Treasure and Rene Russo ain't too shabby either. We will totally go see those movies. Still, anybody? Birdman?
I'm taking my boy to see Teenage Mutant Ninja Turtles 4 today for his birthday. Great art will out. Always.

@blueveinedthrobber,

You go brutha