The last couple days for me have been unbelievably gassy, with no end in sight. I can't shake it! I usually don't take medicine, because I like to just let my body fix what ails it naturally, but this is getting to be a social hazard. On New Year's Eve, a lot of my conversations involved the words, "oh my god that stinks! How can these people bare to stand behind me?"

So what do you take when you have bad gas?

Home rememdies will also be considered, such as the one where you do a head stand and have someone smack you repeatedly in the gut with a baseball bat. By the way, that one doesn't work.
vinegar , 1 tsp a day and your vapor pressure will go down nicely. Of course maybe you have some dreded disease in which runaway flatulence is merely a symptom. In that case, can I have your apartment?
Thanks FM. And yes, you may have my apartment, as long as you promise to take care of my diabetic cat for the rest of his days.
hmm, New York apartment.
cat.

Farmerman, wanna do a time share?
Drinking petuly oil will help. It won't cure your gas, but at least the people in the room will be too busy looking round to see if a hippie has entered the building.
Kicky, were you into the bocconcini balls again?
Hey Kicky,

Had not seen you for a bit.

I got this really cool Christmas gift from a friend in Jamaica. It was this cool little statue thingy and some other stuff. The little guy has a hat on just about like yours. Little ceegar, as well, So I decided to call him Kicky2.

Got around to readin the instructions this morning, and it seems that I may be over my head. (voodoo for dummies)

It says to stick the pin in the posterior quadrant... and...

This can't be right.

I'm gonna pull it out and try something different. Let me know if that fixes things.

You may feel a liitle pain at first....
McTag's right. In the mean time: Beano works.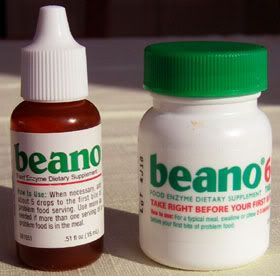 We ladies do not fart. We occasionally do a tiny "parp!" and then it smells like pretty flowers .....
Rockhead wrote:
Hey Kicky,

I decided to call him Kicky2.


Is his chin made out of scrotum like the original kicky?
It's something you've been eating - if you google it, you'll find that some foods are particularly gassy, like brocolli, cabbage, apples, milk (that's a big one), etc. Start by eliminating one of those things (I suggest the milk produts first) for a few days and see what happens. You can find all this online.
Here Kicky, check out this site. Maybe you need some new underwear.
http://flat-d.com/products.html
Heeven wrote:
We ladies do not fart. We occasionally do a tiny "parp!" and then it smells like pretty flowers .....
Heeven, you took my post!
Quote:
We ladies do not fart. We occasionally do a tiny "parp!" and then it smells like pretty flowers .....
>teeeheee<
Quote:
Intestinal Gas Relief
Gas can be alleviated with ginger tea. Ginger increases blood flow, so if you are pregnant and spotting, at all, DO NOT Drink Ginger TEA!

1. I like to spice it up a bit, but you can use it straight.
Slice 1 inch fresh ginger into 2 cups fresh water, ( do not use water that's already been boiled). Simmer for 20 to 30 minutes, depending on how spicy you like it. Add milk and honey, YUM. Kids love it TOO!

2. 6 cups water, 2" sliced fresh ginger, 12 whole cardamon seeds, 10 whole cloves, 4 cinnamon sticks,10 whole peppercorns. Simmer for 20 minutes at least. I like to let it sit to cool, then leave it in the fridge to heat up or drink cold. Just add honey when hot, or not!
Sounds to me its missing one key ingredient, a little Rum.......btw, this come from a pregnancy website, its just a lil somethin' I looked up...
Glad I could be of help................ :wink:
Fennel is good. Try looking out for fennel tea.
Oh my god that is hilarious. I should really try that.
You think it is hard being a farter.

Try to conjure being a farter who can't smell.

Like me.

Well, all humans fart, not disputed in this tread.



So, one day a couple of my now known as sag friends, for smart ass group, and I went up to Badger Pass in Yosemite to ski. Ok, they knew how to ski, and I was clueless. I was clueless about much else, and they, having different upbringing than faux lace curtain irish, just said what they thought - which was my first major lesson. Really, I'd never been around people who did that before.

So, we're driving north, and I fart. One of them says, "who farted?" I remember denying it.
Looking back, it's was nice of them to put up with me after that.
Quote:
Flatulence ( fart, flatus, intestinal gas, breaking wind, SBD)- we all have it, and it is a normal part of life. It is a natural result of good digestion. Passing gas is a more familiar term to many people. Most of us try to make light of it so as to not be embarrassed by its occurrence. Gas pains can be uncomfortable and malodorous for many people but you can reduce the symptoms and find relief with proper diet control.

The average person expels gas 14 times every day. The amount of actual gas released ranges from as little as one cup to as much as one half gallon per day.
Boy, you learn something new everyday!