Quote:
Quote:

I think I alway have been too.

That's how I recognized you- a fellow libertarian heonist

.

I am honored to be in your filosofical company.
Thank you- that's very nice of you to say.
Quote:
The danger of the place
is that u may get sprain of the brain
from the strain of choosing from among the enticements.
Well, maybe I'll just skip lunch so I'll be really, really hungry, so I can try a few different things -not whole entrees mind you- I'm not that big of an eater- but sometimes you can get smaller versions of the entrees as starters (appetizers- I'll have to start reverting back to US terminology). I like doing that because it allows me to enjoy variety- which is always a plus.
Quote:
Quote:

Hope you are enjoying your summer David. I'm enjoying mine.
I did over a thousand miles in four days this week-end- but all the driving was worth it.
I wouldn't have missed one thing that I saw.

That 's a lot of driving
Will u let me know what u saw ?
I waited a week to see if anyone would still want to comment on the topic, but figured since they didn't, I'd share a few pictures. I went to Mt. Snowdon and this place in Wales called Betswy Coed that Mathos (another poster on this forum) told me about. There is a beautiful waterfall there called Swallow Falls. Although it'd been raining the whole weekend, and even that very morning- by the afternoon it was a perfect, sunny day, so I got some good pictures of the falls: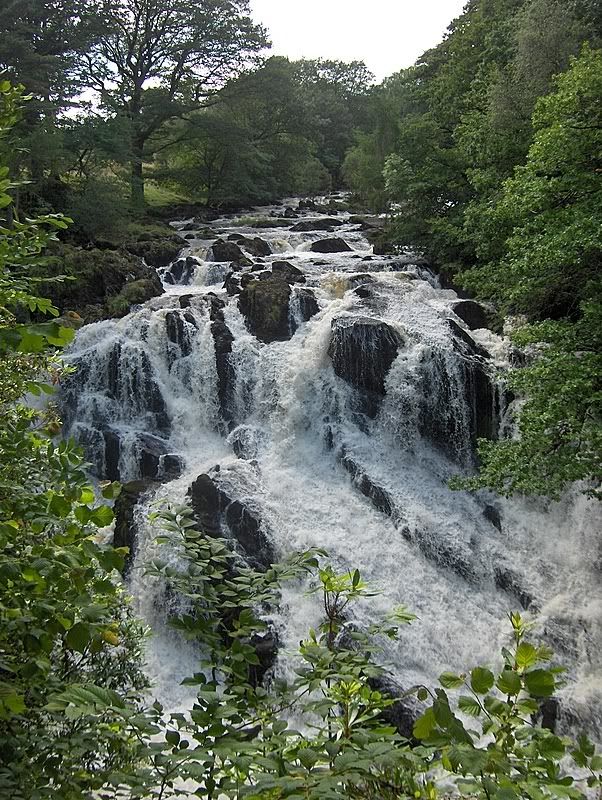 This is a picture from Mt. Snowdon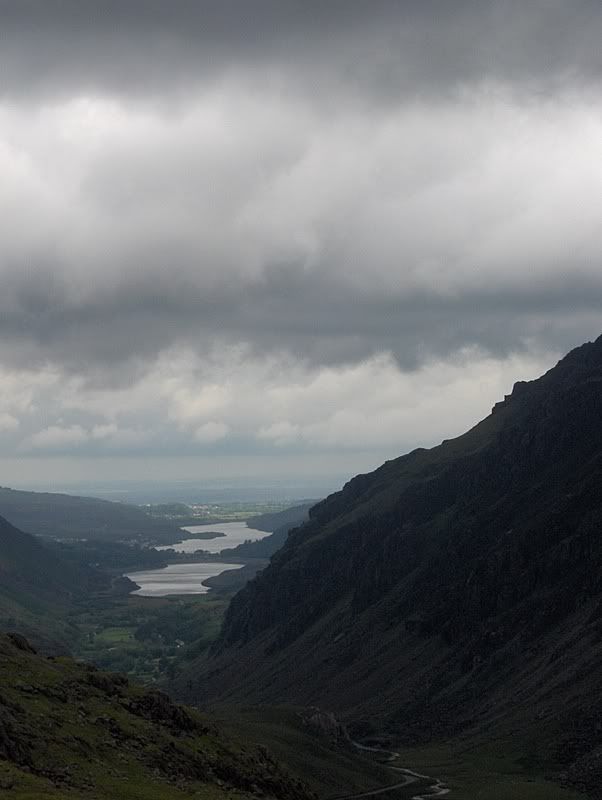 Quote:
Quote:

Less than a month, and I will be one of your fellow residents of the great state of New York. I can't believe it!
I'll talk to you later and will see you fairly soon-Rebecca.

I 'm looking forward to it
David
[/QUOTE]
I'm starting to...though it's very difficult to leave here. But I've got stuff lined up to work next summer, and a friend of mine is coming out in October to do this TransCanadian train trip with me- which is something we've both always wanted to do- so I have things to look forward to. That's what I need to have to get myself feeling able to leave someplace I've come to love with all my being.
I also have our dinner to look forward to
. I hope you're as funny in real life as you are on here. I'll warn you ahead of time- I'm probably a little more scatterbrained and/or spacy/silly in real life than I am on here. Don't be surprised if I knock over at least one glass of water and ask you to show me how to answer my cell phone if it rings- that's the kind of stuff I do in real life.
Well David- I'm off to Greece tomorrow. I'll call you when I get back to the US which will be two weeks from today.
Take care- Rebecca