Hi all, Penny here.
I am just writing quickly about adventures from yesterday. We went to Lincoln, to explore yet another piece of the Battle Road, one which Dasha and Kris have not seen yet. There are many Very Old houses around, with huge fireplaces inside.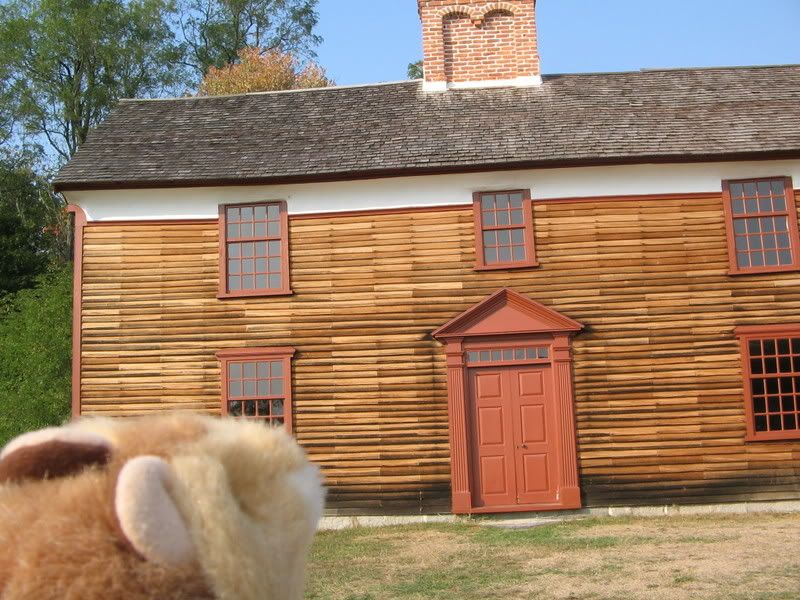 The chimney is huge and has three fireplaces around in the living area. We saw one without the house - the house was gone, but the chimney still stood. Many people could live in the chimney alone. At this time, only bees did. And one ladybug tried to get in with the bees, but they found her out and sent her away. She came to sit by me. I told her it's better to not go inside, because she would get all sticky with honey and trampled on by the big bees. They are used to it, but she's so little, it may be dangerous. She agreed and everybody was happy.
We went to look inside one such old house. The Hartwell Tavern, built in 1733! I was very interested in the kitchen. Apparently, people cooked on open fire, put pots and pans on these three legged tripods (that's what tripods are - three legged things). I looked up that big chimney - it was very dark in there. There were vents in the chimney in the upper rooms - the whole house was nicely heated by that chimney.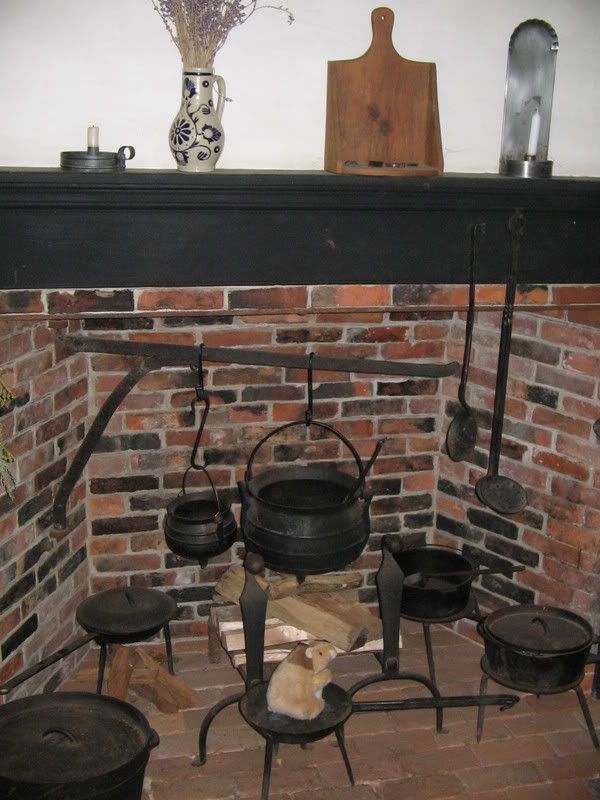 Here we also learned more about the War of Independence. Kris showed me a poster about the Boston Massacre. "Some massacre," Dasha said, "three people died and everybody ran away. It's more of a skirmish if you ask me. The Boston Kerfuffle." I was more interested in the little doggie in the poster. I wonder who's doggie that was and I hope he was OK.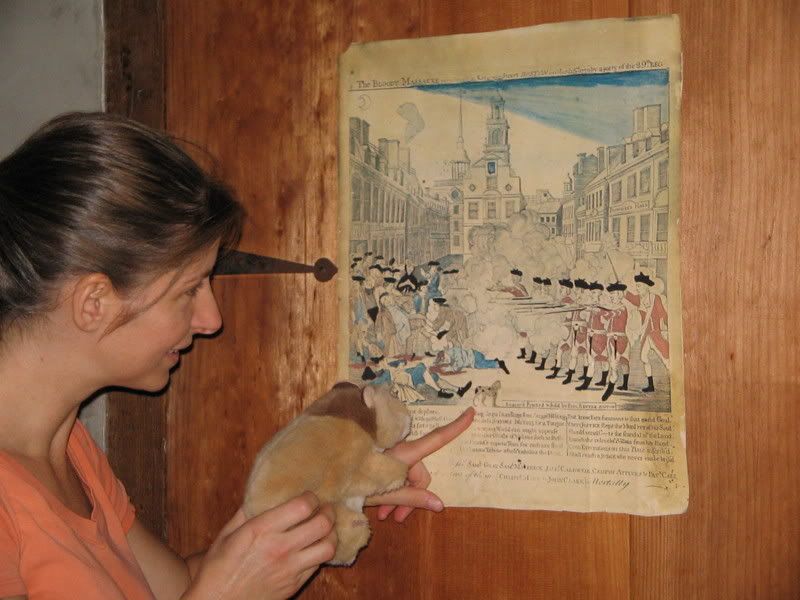 I also learned what a tavern is. Apparently, it's a place where adults come to drink and smoke and then become silly, tell funny stories, and often drunk so that they fall off their chairs. No wonder most of them are ruins by now.