@engineer,

Not yet, but she will be. I'll make book on it.
Ron Filipkowski
@RonFilipkowski
·
Follow
Tucker finally issues a statement. He basically says that the deep state uniparty wanted to silence him because he was tackling the biggest issues of our time that nobody else would talk about.
Full statement:
https://www.democraticunderground.com/100217863419
@engineer,

engineer wrote:

Every broadcaster thinks they are bigger than the network that made them and to this point, every one of them has been wrong.

Yep. I read this week that this was one of the things that really irritated RM. That and his nasty comments about the upper echelon. I hope this cretin doesn't get another job.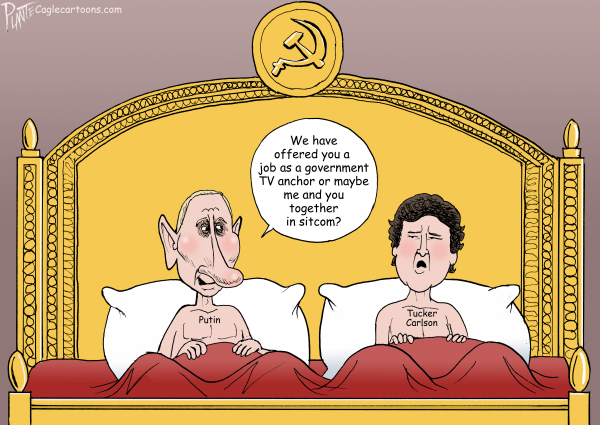 Howard Stern on Tucker Carlson
Quote:
"I've been a big money earner for radio companies for a long time now, but there's one thing I never forget. My boss is super wealthy. Like if you work for Rupert Murdoch, you know that motherf—– got so many billions that as important as Tucker Carlson might be to the Fox Network, he will fire your ass if you're a pain in the ass," Stern said on Wednesday's program.

Stern added: "You're nothing because he's still gonna have billions upon billions upon billions of dollars and own a giant corporation. And you know, you cannot f— up. You can only push them so far."

Stern also mentioned previous instances where he didn't see eye to eye with upper management at his previous employer, NBC.

"The guys like Bill O'Reilly, Tucker Carlson. The thing they forget is that they're another brick in the wall. … That's what you are. You're a worker bee. I'm a worker bee," Stern added. "You know, they pay me well and everything. … I don't let it … [not ]for a minute do I think I'm more important than the man who owns this place. He is my lord and savior."
@engineer,

Pragmatics should always temper ego. Tucker damaged his own goods. He is a living example of a bridge too far.
Wish I had more information as to who wrote this. Reads like a Jeff Tiedrich piece.
A lot of people are shocked because "Carlson makes Fox so much money!" I think this is because it is so hard to understand how the ultra rich live. If you had a net worth of five million dollars, you could comfortably earn $300k a year in interest. This would allow you to live a rich lifestyle without touching the principle and put you at the 95th percentile of US households. Rupert Murdoch is worth 17 BILLION dollars. The conservative interest on that wealth is $2.8 million PER DAY. Murdoch doesn't care how much money Carlson brings in because when you make close to $3 million per day, you can't spend it all anyway. The idea that you would allow your employee to diss you when you're that rich is absurd. The same thing is going on at Twitter. "Musk has lost $20 billion on Twitter! Musk fires anyone who disagrees with him!" Ok, but $20 billion is Monopoly money to Musk. All anyone needs is $1 billion to be one the world's richest people and Musk is worth close to $200 billion. He can fire everyone who disagrees with him, fill the company with incompetent yes men and lose it all and it's still just a fun project. Carlson never took time to realize that he was just a remora riding around and feeding off of a shark.
@engineer,

I'm wondering if there is a backlog of sexual harassment lawsuits against Carlson? And his insanely unprofessional and crass and misogynist nature is one major factor in Fox giving him the boot. Not the misogyny itself is a firable offense at Fox News and News Corp but the potential loss from so many more $MM lawsuits. A preemptive action per se.
The Onion: Were you fired?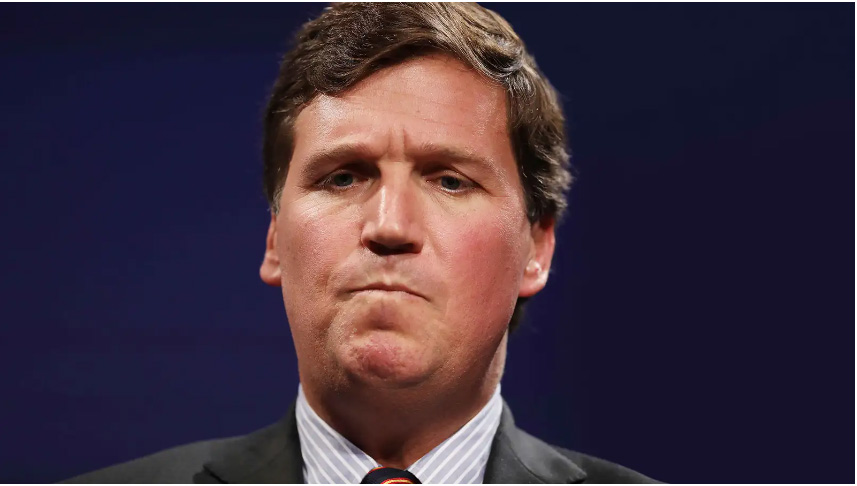 Tucker Carlson: No, it was 100% my decision. When I showed up to work on Monday and was denied access to the building, I decided that was the last straw and quit right then and there.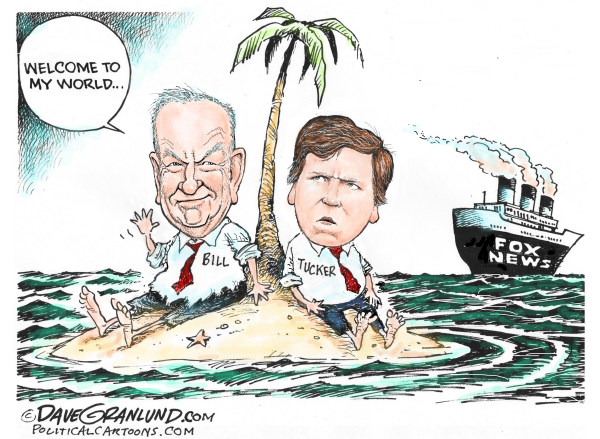 Word is that Republican congresspeople— those of the "deep state uniparty" I assume Carson refers to—complained to Murdoch about Carlson's pro Russia propaganda. Political power trumped pecuniary power in this case.