Indonesia police confiscate sex toy mistaken for 'angel'
Indonesian police have confiscated a sex toy from a remote village after its inhabitants and some on social media mistook it for an "angel".
The doll was found in March floating in the sea by a fisherman in the Banggai islands in Sulawesi province.
His family took care of the doll, and pictures soon spread online along with claims it was an angel.
Police investigated amid fears the rumours would cause unrest, and found it was in fact an inflatable sex doll.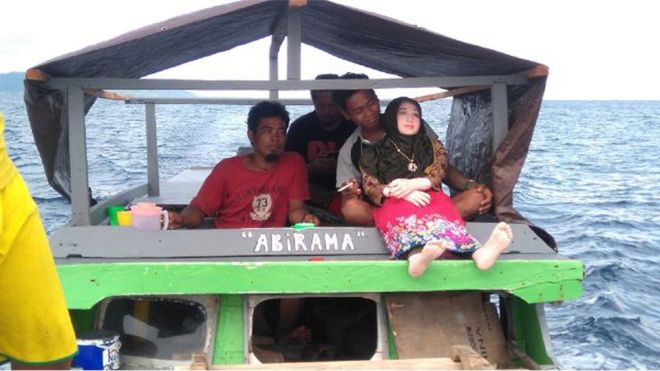 http://www.bbc.co.uk/news/world-asia-36189614