Sun 17 May, 2015 07:10 pm
Waco, Texas: Shooting Between Motorcycle Gangs Leaves 9 Dead and Several Injured, Police Say
The shooting, involving three rival motorcycle gangs, occurred at Central Texas Market Place on Sunday afternoon, KWTX reports. Police advised citizens to avoid the area until further notice.
Waco Police Department
Responded to shooting in Waco, Texas · 3 hrs ·
Again!!! Please avoid the Central Texas Market Place as the area is NOT safe. Officers are continuing to arrest individuals coming to the scene with weapons.
This is not the time to sight see as we are dealing with very dangerous individuals.
@edgarblythe,

I bet that wack-ass Christian, David Koresh, had something to do with this.
You can bet there will be at least one movie about this.
@edgarblythe,

My sister-in-law and two nephews live in Austin, i did a quick check on the distance, its at least an hour and a half drive. Whew, frigging motorcycle gangs. I read that all arrested are being held on a million dollar bond.
@glitterbag,

We used to pass motorcycle crews all the time when we drove to Hemet (hemet, dammit), to my inlaws' place. Nothing nasty at all.
But, I dunno Texas.
Listening to the News on the BBC, they are saying it's a Turf war.

They then showed a clip about how expensive it is to create a lawn in Houston, and why sprinklers are a must, owing to the arid conditions.

I'm sure that the Beeb has got it wrong somewhere along the line. I mean, bikers and gardening?
@Lordyaswas,

We did drought tolerant/resistant design early in my design career, so called, back in the early/mid eighties and got more careful after that.
I'm personally nonplussed at how the SF Bay area seems to see this water conservation stuff as a new idea, via my reading.
I stopped working on major developments once I got disgusted enough, re the mix of city and developer needs, pre nineties.
Revenge of the Lawn, Brautigan, there's some writing. I never did read it, but loved the title.
@ossobuco,

Tangent, so back to gangs.
Send them out to actually pull up weeds, not spraying.
@Lordyaswas,

Texas is having a drought. Its not as bad as California, but its still not great My sister-in-law said they recently got a ton of rain, but its not enough to replenish the reserves. The sudden heavy rain destabilized some of the huge trees and she sent me a picture of this massive tree trunk that landed between her house and the next door neighbors. Its huge.
But she lives in Austin, Dallas looks at life differently and most likely doesn't believe in conserving water. Thats a job for the rest of the State.
@Lordyaswas,

They are mental about lawns. Normal grass doesn't survive the summer so they have a different sort of grass that doesn't look great as a lawn. Some even change their lawns seasonally, normal grass in the Winter, dug up in Spring and replaced with tough bad lawn grass, then that's dug up in Autumn and repeat.
There's a lot of money in turf, that's why it has its own special accountant.
@izzythepush,

I wondered why their shops are always green.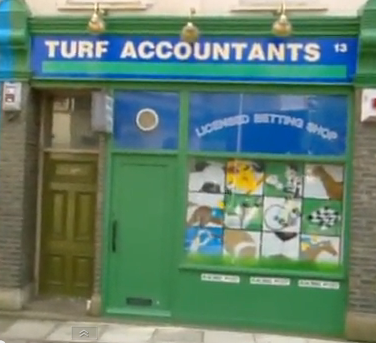 The May 1 bulletin, "Tension between Bandidos OMG and Cossacks MC remains high in Texas," was issued by the Texas Joint Information Center run by the Texas Department of Public Safety.

"If they want to get at each other, they're going to get at each other."
Steve Cook, executive director of Midwest Outlaw Motorcycle Gang Investigators Association
"The fact that they were wearing a Texas bottom rocker is a direct affront to the Bandidos," said Steve Cook, executive director of the Midwest Outlaw Motorcycle Gang Investigators Association. "This is just not something you do. Texas is a Bandidos-controlled state, and for the Cossacks to do that … they had to know there was going to be retribution for it."

According to the bulletin, law officers had been actively trying to reduce tensions between the two groups and had met with them about it. They had been cautioned about the "unwanted attention a potential war would bring to both groups," the bulletin said.

Waco police have said that they had an increased law enforcement presence outside the restaurant because they feared violence would erupt. Police also said that they had warned the local Twin Peaks restaurant for two months about hosting the biker event.

Cook, the biker gang expert, said Sunday's event is known as a "confederation of clubs" meeting — the biker gang equivalent of an organizational meeting. At this event, the Bandidos would have considered themselves to be in charge.

"For the Cossacks to show up at that location where a (confederation of clubs) meeting is going on — directly defying the Bandidos — what do you expect the Bandidos to do?" Cook asked. "They're going to lose face in front of all these mom-and-pop clubs that they are trying to intimidate."

Cook said neither gang would have been deterred by the increased police presence.

"If they want to get at each other, they're going to get at each other," he said. "The location, who's present or not, really is not of a concern to them. They're going to do it."

The memo outlined the reasons believed to be driving the escalating tensions.


USA TODAY
"Bandidos members beat a rival biker at a Toys for Tots event."
So that's a thing.
Yay white rednecks!
Toy Runs and Turf Wars: What Led to Biker Gang Melee


Quote:
The shootout in Waco that killed nine motorcycle gang members had its origins in violence that erupted in the weeks before Christmas, with a beating at a Toys for Tots event in Wise County and a murder in Fort Worth, according to law enforcement sources.
The backdrop is a growing turf battle between the Bandidos — which has controlled drug trafficking routes in Texas for years — and the Cossacks, a lesser-known biker gang that has been gaining power by aligning itself with Bandido rivals, the sources said.

@edgarblythe,

Edgar, I'm getting old. None of these explanations make any sense to me. I've never heard of these motorcycle gangs (so sue me) and since when did WTF Texas became territory of The Fritos Bandito's?
I heard stories earlier today, that every yahoo in the country who thinks they're a motorcycle outlaw is headed to WACO to exact retribution against the police. Has everybody gone nuts????
@glitterbag,

I was young when the Banditos got started. They have always been pretty threatening, but quiet.
The Bandidos Motorcycle Club, also known as the Bandido Nation, is a "one-percenter" motorcycle club[1][2][3] and organized crime syndicate with a worldwide membership. The club was formed in 1966 by Don Chambers in Texas. Its motto is "We are the people our parents warned us about." It is estimated to have 2,400 members in 210 chapters, located in 22 countries. The club considers itself to be an outlaw motorcycle club. The Federal Bureau of Investigation and the Criminal Intelligence Service Canada have named the Bandidos an "outlaw motorcycle gang".[4]

History[edit]
The Bandidos were founded by 36 year old dockworker Donald Chambers in March 1966 in Houston, Texas.[5] He named the club in honor of the Mexican bandits who lived by their own rules and he recruited members from biker bars locally in Houston as well as in Corpus Christi, Galveston, and San Antonio.[5] Like other outlaw motorcycle clubs (Outlaws, the Pagans, and the Hells Angels), they call themselves "One Percenters", a phrase coined by the former president of the American Motorcyclist Association who once stated that 99 percent of motorcyclists were law-abiding citizens and 1 percent "outlaws."[5] By the early 1970s, the club had over one hundred members including many Vietnam veterans.[5] The majority of the club consists of white males but Hispanics are also admitted.[5] Their motto is "We are the people our parents warned us about."[5]

Organization[edit]
The Bandidos has over 90 chapters in the United States, 90 chapters in Europe, and another 17 in Australia, 2 in New Zealand and In Southeast Asia.[citation needed]
In North America[edit]
In the United States, the club is concentrated in Texas, but extends into Louisiana, Missouri, Mississippi, Alabama, Arkansas, New Mexico, Colorado, Montana, Wyoming, South Dakota, Utah, Idaho, Nevada, Washington, Oklahoma, Nebraska, and several other states.
In Canada, the Rock Machine Motorcycle club in Montréal merged with the Bandidos in 2000; there was a chapter in Toronto, Ontario until a dramatic internal conflict led to their deaths.[6][7]
@edgarblythe,

What do you know, there are organizations that seek out the dreggs of humanity for their criminal organizations, AND they cobble together rules of conduct, so they know if other cretinous clubs are disrepectful. AND they think they can lose face? Thats rich.
@edgarblythe,

we have the Pagans around here. They were never really thugs until about the early 70's when they became interested in controlling drug traffic. They became an "enforcement agency" of the New York and Philly Mafia and continued unabated until the early 90's when Giulliani made them as much a target as the mob