Quote:
RushPoint asked:@RF- errg! seriously?
Yes mate, one minute I was in my tent minding my own business and the next i'm Flash Gordon. Here's a copy of the article I've posted in UFO forums-
THE SPALDING INCIDENT
(Lincolnshire, England, 1998)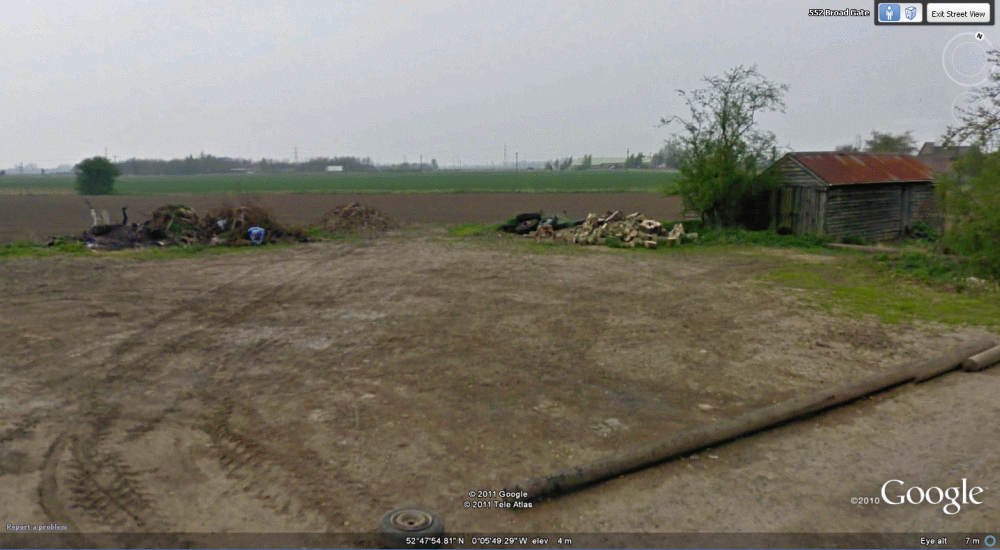 This was a lone bicycle-camping trip and I camped for the night just behind that hut (above) (this is a more recent pic but nothing has changed over the years) and I had slight trouble getting off to sleep, as if there was a sort of 'static' in the air.
Eventually i dropped off and had a 'dream' in which i was out of the tent in the darkness following a brown hooded monk-like figure towards a grove of nearby trees in which there seemed to be some kind of craft, and there the dream ended.
Next morning I woke up back in the tent behind the hut but it seemed as if morning had arrived too quickly, as if time had gone missing.
I also had a large yellowish bruise on my shin, it wasn't the least bit painful to the touch and i had no idea how i'd got it, maybe it was caused by something drilling a hole in my shinbone to extract marrow for DNA analysis, or maybe it was an antiseptic stain applied to deaden the area during the operation.
I broke camp and got on with the trip with no ill effects and the bruise faded over the next week or two.
Below- the grove of trees that contained the 'craft' in my 'dream'-
"Ye elves of hills, brooks, standing lakes and groves.."- Shakesp's The Tempest
The incident didn't leave me traumatised or stressed in any way, and no 'flashbacks' or bad dreams or whatever. Was I Taken? I just don't know..
Blue dots mark the site-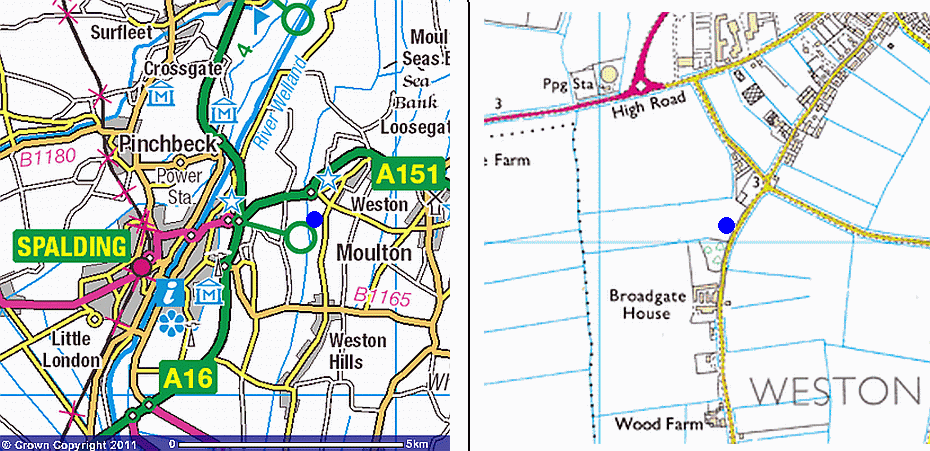 General view below shows my campsite (yellow dot) just behind the hut, and the grove (circled) to which i followed a brown hooded monk towards a craft in the trees in my 'dream'-