About three billion miles from Earth, a spacecraft the size of a grand piano is about to wake up.

The spacecraft is called New Horizons, and it has been traveling for nine years across the solar system on a high speed journey to its ultimate destination, the dwarf planet Pluto.

On Saturday at 12 p.m. Pacific, an alarm clock on board New Horizons will wake it up, for the last time. A few weeks later, on January 15, instruments on the spacecraft will begin to make observations of Pluto.

Considering that Pluto is right here in our solar system, scientists know remarkably little about it. It was first spotted in 1930, but it wasn't until the 1990s that astronomers started to realize it was not alone in its distant orbit. Instead, it is part of a complex system of more than 1,000 bodies called the Kuiper belt.

To this day, experts are divided on whether Pluto can even be called a planet.

"The geophysical definition of a planet is that the object has enough mass that its gravity holds it in a perfect sphere," said Harold Weaver, of Johns Hopkins and the principal project scientist on the mission. "Pluto is almost a perfect sphere, and on this mission we will find out if has enough mass that it deserves to be in the planet category."

Also, no one really knows what it looks like. Neither of the Voyagers visited Pluto on their journey through the solar system. That sad pixelated picture above is the best image of Pluto and its moon Charon ever made. It was taken by the Hubble telescope in 1994.

But all this lack of knowledge is about to change. Over the course of New Horizon's mission, high-definition cameras on the spacecraft will capture such detailed pictures of Pluto that you could easily spot a feature the size of a pond in New York City's Central Park on its surface.

Other instruments will study the chemical makeup of Pluto's atmosphere and surfaces, map its topography, see how it reacts with the solar wind, and look for rings.

"We are so very looking forward to turning this very fuzzy little image of a distant planet into something real," said Alan Stern of the Southwest Research Institute, and the principal investigator of the New Horizons mission. "Our knowledge of Pluto is like our knowledge of Mars, 50 years ago."

The spacecraft still has a ways to go before it reaches its destination. On Saturday, it will be 162 million miles from Pluto. At its closest approach to the planet in July 2015, the spacecraft will get within 7,700 miles of Pluto's surface.

"After traveling nearly 3 billion miles, that is our end point," said Weaver.


New Horizons spent about six of the past nine years in a half-sleep. A few of its instruments continued to collect data about the solar wind and dust particles in the interplanetary emptiness, and a beacon allowed scientists to track its movements through space.

NASA woke New Horizons up at least twice a year to check its instruments and practice maneuvers it will make around Pluto. After Saturday, however, the spacecraft will not be going back to sleep. It will begin to make distant observations of Pluto on Jan. 15.

Researchers involved in the project said the public can expect to see the first images from the mission in summer 2015.

The wake-up commands were uploaded to the spacecraft back in August. NASA officials said that 90 minutes after the instruments come back online, the spacecraft will send a signal to Earth letting researchers know everything is OK. Even traveling at the speed of light, that signal will take four and a half hours to make it back to our planet.

"The final hibernation wake-up Dec. 6 signals the end of a historic cruise across the entirety of our planetary system," said Stern in a statement. "We are almost on Pluto's doorstep!"
Pluto always seemed like a nice, friendly critter . . .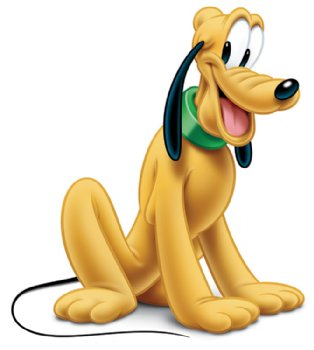 Our neighbor's dog is also named Pluto
[/quote]
@CalamityJane,

How old is Pluto? The dog please, not the dwarf planet. We have a Grand dog named Charger, who is also a Frenchie.
Sorry, EB, it was just a small joke, i didn't mean to trash your thread.
@glitterbag,

He is only 6 months old, glitterbag. I am babysitting him this weekend
and our dog got already jealous....
@edgarblythe,

I am so sorry, edgar - we really trashed your thread now
@edgarblythe,

Thanks Edgar, I will be watching for more info on this. Just ignore the Disney fans.....
Pluto and Charon as seen from the probe on July 8:
Closest flyby is July 14.
@oralloy,

Wow, that's almost as though it were a dual, dwarf planetary system, rather than a planet and its satellite.