Wed 25 Dec, 2013 12:45 am
And all their kin that keep the treadmills spinning so we can freely post, argue, laugh, cry, spam and troll the year round!
@Butrflynet,

Merry Christmas a2k hamsters! We loves ya!
@tsarstepan,

Good one! I have to steal it.
I've heard that Santa uses the Christmas Hamsters to deliver some of the smaller presents.
Merry Christmas and Happy Holidays!
Merry Christmas (and Happy New Year), Hamsters Extraordinaire!
THE HEAVENS—Lord God, He Who Commanded Light to Shine out of Darkness told reporters this Wednesday that despite creating all other forms of life in the universe, He in fact had nothing to do with creating gerbils. "I just wanted everyone to know that I have absolutely no idea where gerbils came from; they just showed up a few million years ago and started reproducing," admitted God, the Divine Creator of Life, Heaven, Earth, and the rest of the order of Rodentia, but not gerbils.

"I have no problems with gerbils personally, I just wanted to make it clear that they weren't sculpted by my divine hand. Clearly some other force brought them into existence, but I honestly couldn't tell you what, why, or how." God added that whoever or whatever created the gerbil must have been a fan of his work, since it is a "complete rip-off" of the hamster.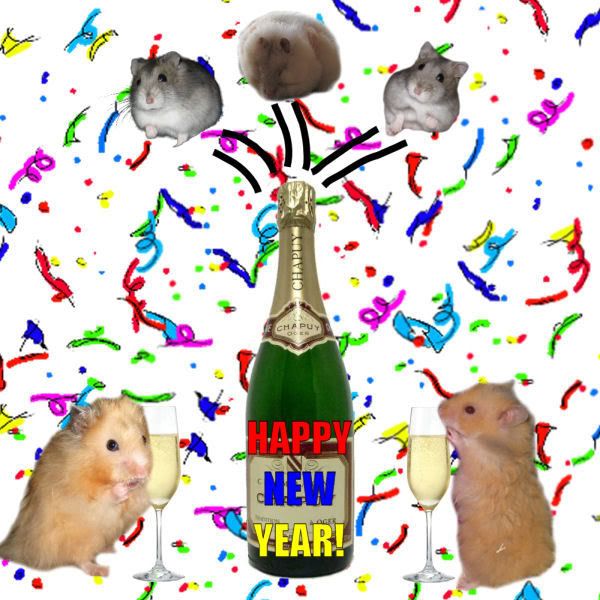 Hope everyone has a great 2014!
@firefly,

There were flying hamsters that jumped out of a very small cake. It was oddly festive, once you get past the squeaky singing.
@tsarstepan,

Wow! this is nice video. I like this