I LOVE to drive- especially when I'm setting out on a trip somewhere I haven't been before.
I have had several people tell me I should have been a long distance truck driver and I have to say, I think I could do it, as long as I didn't have to do the same route over and over again, although I do love my trip to work in the morning to the point I look forward to it.
It's forty miles one way and through some of the most beautiful countryside you can imagine.
Here's what I pass on the way to work: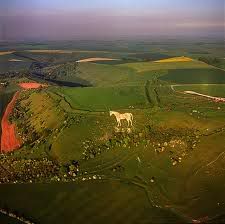 I just listen to music and drink in the scenery. This morning the moon hadn't set yet when I started out and there was this ghostly full moon above the misty valley. It's enchanting.
I think I'd hate driving to and from work if it wasn't beautiful. In fact, I don't even enjoy the same drive in the evening on the way home because I'm facing the other way and it's not as spectacular.
I HATE driving in traffic to the point that I sit and tap the steering wheel in frustration, sighing loudly and thinking things like, 'Oh well - there goes my walk this evening.'
That's why I could never live and work in a city.
I drive between four and five hundred miles a week so over 20,000 miles a year and that doesn't really include trips - which I take a lot of.
But yeah - I was thinking about what non-human 'things' I would have the most trouble doing without in my life and my top five would be: my camera, my ipod, my dog, my bathtub and my car. I use and depend upon those every day as a means of preserving my mental health through comfort, stimulation and enjoyment.
If I couldn't drive - I'd feel trapped, constricted, and just generally stuck.