Redskins up by a TD (16 to 9 if the EP is good) with 4 minutes left in the 3rd Q.
@realjohnboy,

holy cow.
the redskin defense parted like the red sea, and a fifteen yard penalty hands Romo something other than a goat suit.
6 field goals.
for shame...
@Rockhead,

ahahahah! Man what a fiasco! If I were Romo I'd sue his receivers and the clown that was SUPPOSED to snap him the football. I'd punch his lights out!
They won it without the benefit of a single TD! I think they said that has never happened on MNF.
Romo may have finally gotten the jones off him. You can't say he's not tough enough nor that hye can't put it ALL on the line without carrying his team to a win in a big game.
Before anyone congratulates me, I just want to admit that my picks were extremely lucky guesses.
Thanks for an exciting week, RJB!
@wandeljw,

Congrats. It's all luck, really. No one has a crystal ball.
@Ragman,

not true.
i pay this guy to do my picks every week...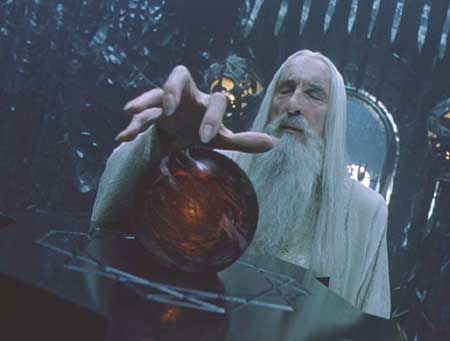 Week #3 Results-
We finished the week at 218-134 (.619) which is mid-way from our performance in Week #1 (.578) and #2 (.676). As a group we got hurt by New England losing to Buffalo and Arizona stumbling against Seattle.

Wandeljw (13-3) wins the week with a fine outing, narrowly topping George and Johnboy (12-4). Four players ended at 11-5: CoastalRat, Ragman (whose attempt to switch from Dallas to Washington was denied), Spendious and Osso.
10-6 was a popular finish for 7 players: Rhys, JPB, Mysterman, Tico, EhBeth, Fbaezer and Panzade.
Jespah, Region, Edgar, McGentrix and Cowdoc came in on the plus side at 9-7. Liontamerx and Andy could only manage to break even at 8-8. Ms Cowdoc is not doing very well thus far. She was last at 6-10.
CoinToss/CoinToss is so flippin' excited, going 11-5. The best ESPN guy came in at 11-5 while the worst was just 8-8.
STANDINGS AFTER 3 WEEKS-
1) Johnboy (.729) claims sole possession of 1st after 3 strong weeks
2) Panzade (.708) falls into a 2nd place tie, a mere one game back
2) Osso holds unto a share of 2nd
2) George climbs from 5th
5) Ragman (.688) holds 5th just one more game back
6) JPB (.667) slips from 5th
6) McGentrix drops from 2nd after a less then stellar week
8) Wandeljw (.646) bounds from 15th
8) Fbaezer creeps up from 1oth
8) Spendius gains three spots from 11th
8) Cowdoc loses three from 5th
8) Region matches that move

13) Mysteryman (.625) leads the middle of the pack, but is down by 2
14) CoastalRat (.583) pops up from 18th
14) Tico advances from 15th
14) EhBeth does the same
14) Andy, after a breakeven week, slumps from 11th
14) Liontamerx has the same result

19) Rhys (.563) gains from 18th
20) Edgar (.521) hangs onto 20th
21) Jespah (.479) gets out of the cellar
22) Ms Cowdoc (.458) moves into the cellar.

CoinToss/CoinToss (.521) is in a tie for 20th. The Best ESPN guy is at .729 which ties him for 1st while the worst expert (.583) is in the group tied for 14th.

@realjohnboy,

If Ragman takes my title by one you will have to remind him that your strict rules were his guide.
@wandeljw,

I'll congratulate you anyway - truly great job of guessing.
@spendius,

I'll just provide a 'safety' margin and beat you by 2 points!
@Ragman,

I've made my guesses, several of which I don't trust further than I could throw them, which is only about 12" to my Mac monitor. Will let them simmer a bit before posting.
WEEK #4

Detroit
Chicago
Houston
New Orleans
Cleveland
San Francisco
Minnesota
Washington
Buffalo

Seattle
NY Giants
Green Bay
New England
San Diego

Baltimore

Tampa Bay (20-17)
@ossobuco,

I'm in same boat as you, Osso. I feel fortunate for my scores so far. This week I think will be quite hard (for me) to predict.
@Ragman,

Johnboy is confident on Week #4:
Detroit
Chicago
Houston
New Orleans
Cleveland
Philadelphia
Minnesota
Washington
Buffalo
Atlanta
Arizona
Green Bay
Oakland
San Diego
Baltimore
Tampa Bay (22-16)
@realjohnboy,

realjohnboy wrote:
CoinToss/CoinToss is so flippin' excited, going 11-5. The best ESPN guy came in at 11-5

Detroit
Carolina
Pittsburgh
New Orleans
Cleveland
Philadelphia
Minnesota
St Louis
Buffalo
Atlanta
NY Giants
Green Bay
Oakland
San Diego
Baltimore
Tampa Bay (26-19)
@realjohnboy,

CoinToss/CoinToss had a good week in Week #3, but is still at about 50-50. I am looking for someone here to volunteer to help with the flipping in Week #4.
realjohnboy wrote:

As a new feature here at no additional cost, you - yes you - can be CoinToss/CoinToss for the week! How cool is that?
Rules (yes, there are rules. I love rules):
1) You must be the 1st to declare that you will be making CT/CT's picks.
2) You must describe in detail the coin you are using.
3) You must post CT/CT's picks with any narrative - which is expected - being gender neutral. That is tougher then it seems, I assure you.
Let me know if you are interested.

@realjohnboy,

I agree with on a lot (for now).