I don't know how I missed a zombie thread! So cool. Love that shirt.
I made some fairy costumes once for a photo shoot. It took forever. I would go with storebought too. Mo never wants to be anything popular enough to but something at the store.
This is the third time he's wanted to be a Ghostbuster and I've learned a lot from making cool, but cumbersome costumes. He came home from school today and found me working on it and he's totally psyched. I found pants and a shirt at Goodwill the other day that will transform easily into Ghostbuster garb. He puts it on every morning before school to make sure it still fits.
My favorite bought thing from last year is the skeleton dog: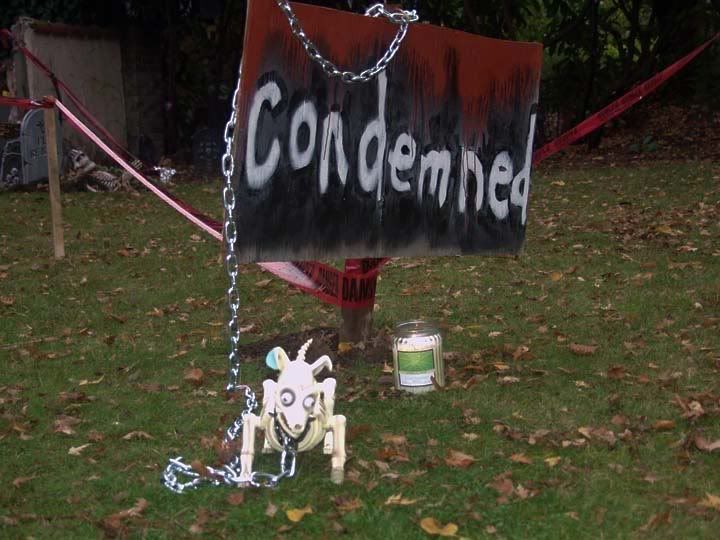 The scariest thing was the scarecrow: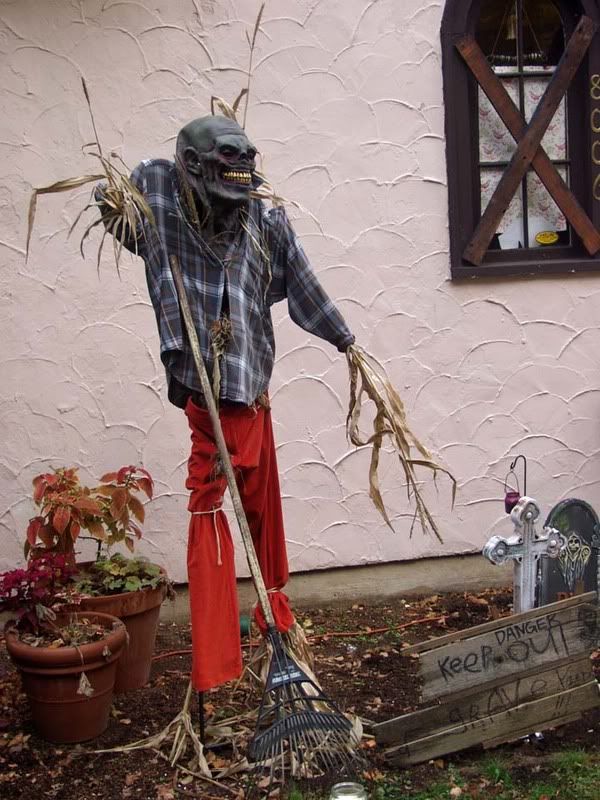 I want to "one up it" this year. I can't start dragging my Halloween stuff out until next week.