Okay, let me continue by trying to give you a better impression of the landscape around Chaco Canyon. Its most distinguished landmark is a mountain called
Fajada Butte
. I already posted one picture a few pages ago. Here's another: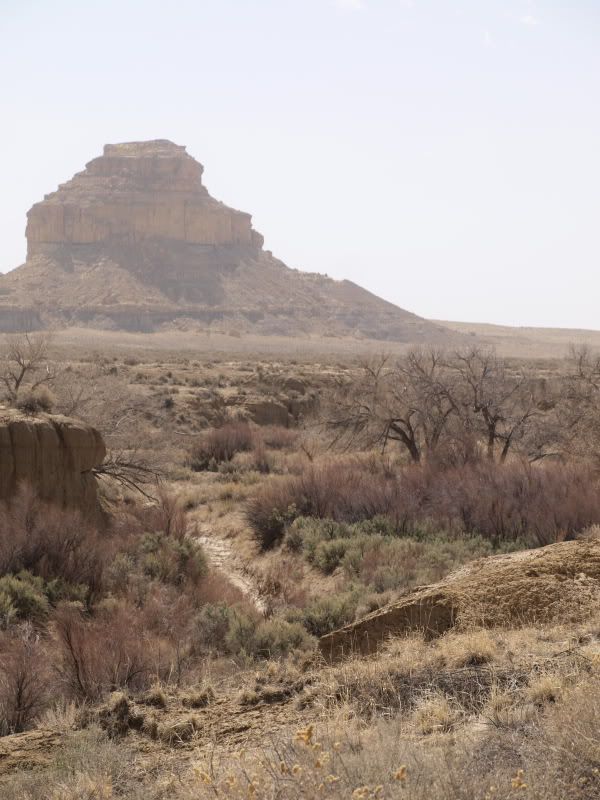 The park is a very broad valley, the canyon itself being narrow, steep, and maybe 30-50 feet deep. I didn't see how to shoot into the canyon itself without getting fairly far off the trail. But this side arm is a fairly similar to the real thing, if only a third as deep and wide. (On second thought: the main canyon is actually much more straight. But you get the general idea.)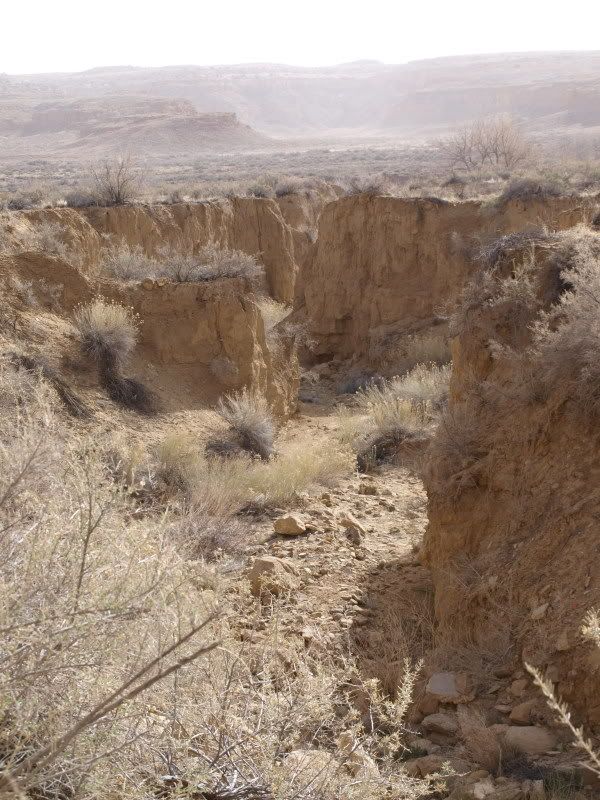 The vegetation was very dry this weekend -- about as dry as it looks in this picture:
One major insight I gained on this trip has to do with rocks. Until last week, I never really understood what got correspondents like farmerman, otherwise sane and reasonable people, so excited about rocks. Chaco Canyon changed that completely. It's simply impossible to walk around the place with open eyes and
not
get fascinated about them. The rocks look as if an abstract sculptor from outer space (probably working for Slartibartfas) had been set loose on them. For example, there are rocks with weird holes in them ...
... rocks with even more weird holes ...
... rocks with lichens ...
... rocks with alien breeding facilities mounted underneath -- you
have
all seen
Alien I
haven't you?
And of course, there's always the good, old-fashioned rock with a lonesome Western landscape in the background, with Charles Bronson expected to ride into the picture any moment now:
So that's how the landscape of Chaco Canyon was looking to me.