Mon 17 Sep, 2007 04:27 pm
Hey guys, Im looking to see how God is spelt in different languages, Not how its said. So if anyone can show me a list or some website that would be appriciated
freetranslation.com will give you 10 languages or so
Will it make any sense if the language uses an alphabet other than the Roman one you're used to?

ie. Character languages such as Chinese, Japanese or Korean? Languages that use a completely different alphabet such as Thai or Lao, and a number from the Indian sub-continent?
One of about 10 ways the word is said and spelled in Thai.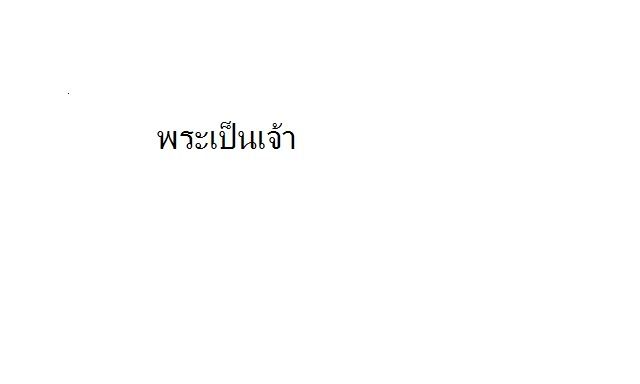 Dieu is no gud, mein Got!
Here's a web link with so many names! Interesting,
http://en.wikipedia.org/wiki/Names_of_God
For the sake of clarity, i'd like to point out that Korean uses an alphabet, devised for them by one of the Kings, i believe in the 8th century, although i'd have to look that up. I can't be arsed.
Francis wrote:
Dieu is no gud, mein Got!
Double "T" please - we Germans like to spit it out: GOTT