She looks very familiar. Here's her imdb bio:
http://www.imdb.com/name/nm0553269/
I've seen half of her movies, but can't quite remember her in any of them!
When I opened this thread and read the first post, the very first person I thought of was Bruce Willis in Pulp Fiction!! Then as I read on I saw so many people saying the same thing.

The same with Christopher Walken - he always adds that special oddness to any roll he plays.

Steve Buscemi is another great character actor - (

Fargo

,

Reservoir Dogs

)

Tommy Lee Jones is always Tommy Lee Jones no matter what roll he plays, but that's what makes him so good.
Edna Mode from The Incredibles
Oh yes. Edna was great!
"Ask me now before I become sane!"
Have any of you seen Peter Boyle's brief appearance in "Honeymoon in Vegas"? He was reportedly aping the way Marlon Brando behaved
in real life
. The director of "Honeymoon in Vegas" previously directed Matthew Broderick and Marlon Brando in "The Freshman". (Working with Brando had been an unpleasant experience.)
Quote:
A more finely tuned and impressive comic role arrived in 1992, when Boyle teamed with Andrew Bergman for an outrageous bit part in Bergman's madcap farce Honeymoon in Vegas.

As Chief Orman, a moronic Hawaiian Indian who bears more than a passing resemblance to Marlon Brando, Boyle delighted viewers, and caught the attention of critics. Many read the role as less of an homage than a dig at Brando, who had viciously insulted one of Bergman's movies in the press.

Source: Nathan Southern, All Movie Guide
Liked Edna. Wande, I saw Honeymoon in Vegas. Don't remember Boyle. What can I tell ya?
I was watching TV tonight, and I saw a commercial with Wilford Brimley hawking some kinda medicine for diabetes. My mind went from the commercial to his role as the prosecutor in Absence of Malice. I thought he was brilliant in that small but essential part as the country lawyer/shrew state prosecutor.

Then I remembered this thread. An antique, yes. But relevant to where my mind was going.

And there might be some people who weren't around in 2007 who might find it interesting.
@Roberta,

So glad to see this thread revived.
Remember Jack Webb (later of
Dragnet
fame) as William Holden's nerdy best friend in
Sunset Boulevard
?
@Lustig Andrei,

I saw Sunset Boulevard several times, Andy. Don't remember Jack Webb, but I take your word for it.
Fred Gwynne as the small town judge trying to decipher joe Pesci's new Jersey accent

@djjd62,

dj, YES! My computer is soundless at the moment, or I'd listen to it all over again. Thanks.
@djjd62,

Yeah! A classic!
@Roberta,

Roberta wrote:

I saw Sunset Boulevard several times, Andy. Don't remember Jack Webb, but I take your word for it.

A lot of people miss it, 'Boita. Some don't even recognize that that's who it is when they see him. He was very young when that flick was made, just starting out on his career. But it's a fairly meaty role for a bit part.
Going to see To Kill A Mockingbird this afternoon at a movie theater built in the 20's and lovingly restored last year.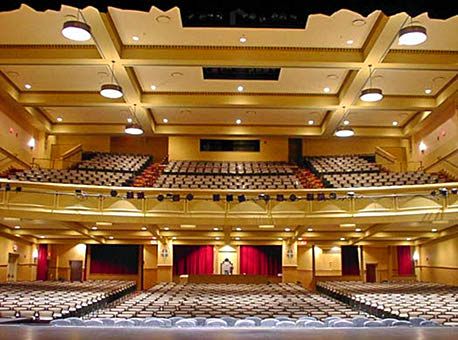 Robert Duvall's part as Boo Radley wasn't real small but he made quite an impression.
@panzade,

Edward Fox as Lieutenant General Brian Horrocks in A Bridge Too Far. Unlike the other actors, Fox studied the real Horrocks, and was praised for getting his portrayal spot on.
@izzythepush,

I agree. From what I've read of Horrocks. Fox has always been a brilliant character actor.
@panzade,

Robert Duval as Boo Radley, yes!!!
I took Mo to see "Captain America" today and Stanley Tucci stole the show even though his part was pretty small.
@Raggedyaggie,

Martin was Amazing... ''what we have here.... Is a failure.... To communicate...''
Burt Young in Rocky
Steve Buscemi in Things to do in Denver when you're dead
Francess McDormand in Fargo
Phillip Seymore Hoffman in the Big Lebowski
R Lee Ermey in Full Metal Jacket
Bill Nighy in Shaun of the Dead
Frank Vincent in Goodfellas
Vince Vaughn in Into the Wild
Chistopher McDonald in Thelma and Louise
Brad Pitt in True Romance
Stephen Tobolowski in Groundhog Day
Clifton Collins Jr in Tigerland - Traffic
Charlie Sheen in Being John Malcovich