We're thinking of painting our kitchen approximately this color: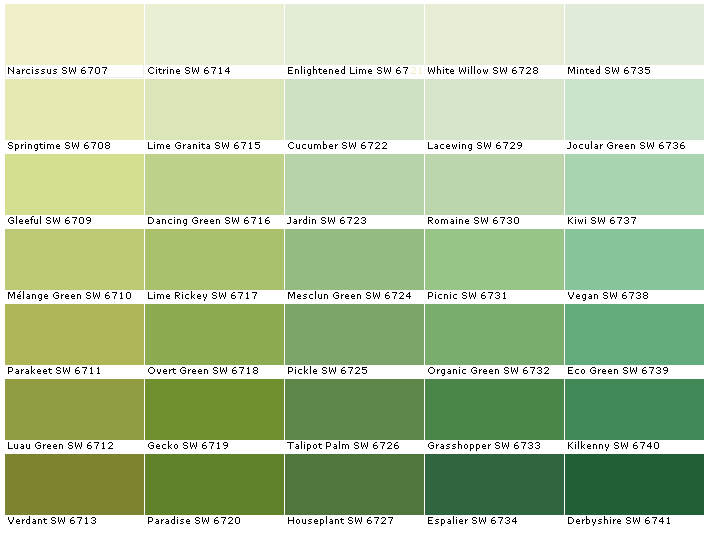 It's a 1920's green that we both like, and about the color that it was originally painted (we can tell from where other layers of paint have come off a door).
The problem is, the dining room is currently approximately this color: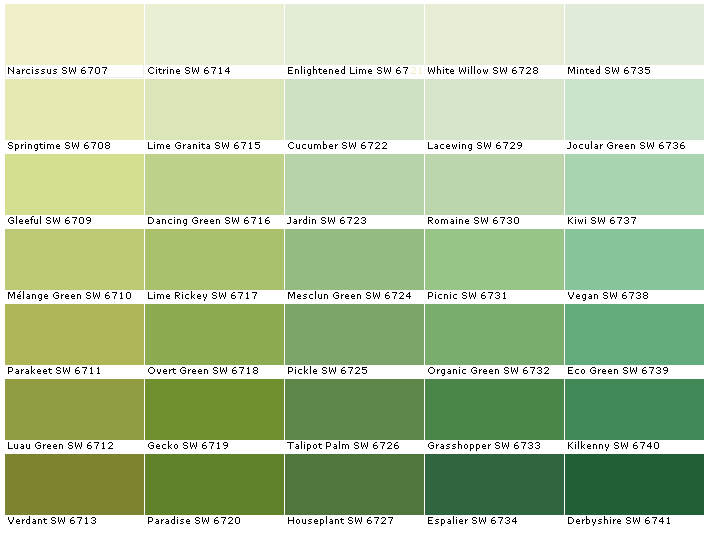 And that's too monochromatic for me, to have adjacent rooms that close in color. (I think the previous homeowners also went by the door, but went a shade darker.)
The kitchen is currently a cream/ ivory color.
We have a pretty open layout, the dining room is right in the middle and can be seen from three other rooms; kitchen, living room, and family room. Living room currently has a neutral wallpaper that will be going eventually, family room is painted a sort of light taupe. Colors throughout tend to be dark green (the big couch in the living room is a very dark piney green), red (oriental rugs, some furniture), cream (some furniture, many walls) and wood of a few shades (fairly light oak wood floors in dining room and kitchen, darker wood windowsills and built-in cabinet in the dining room, darker yet wood table and chairs in dining room, etc).
The kitchen and dining room are on the north side of the house -- the kitchen is small and tends towards dark, but there is so little actual wallspace (not taken up by windows or doors or cabinets or appliances) that some medium (not too dark) color should be fine.
The dining room is currently quite dark.
If the starting point is that we paint the kitchen that 1920's green (walls) with cream colored cabinets, what would you suggest for the dining room?
Thanks!