@edgarblythe,

Don't you know my dear friend Ed...US must make sure "Freedom" reigns supreme wherever and whenever there are valuable resources that the Big Corps will tenderly distribute with the less fortunate for developing Civilization! So much goodness so much win we will be tired of wining!
Now send me a free gun so I make sure freedom around me is secured!
@Albuquerque,

"They're trying to kill me," Yossarian told him calmly. No one's trying to kill you," Clevinger cried. Then why are they shooting at me?" Yossarian asked. They're shooting at everyone," Clevinger answered. "They're trying to kill everyone." And what difference does that make?" ― Joseph Heller, Catch 22
Why is there no referendum on this?
1. One hectare of hemp produces as much oxygen as 25 hectares of forest.
2. I repeat, 1 hectare of hemp can produce the same amount of biomass as 4 hectares of trees.
3. While it is possible to make paper from hemp 8 times, 3 times from wood.
4. Hemp grows in 4 months, the tree grows in 20-50 years.
5. Cannabis is a real lightning trap.
6. Cannabis can be grown anywhere in the world and requires very little water. As it can protect against insects, it does not need pesticides.
7. If hemp textiles are spread the pesticide industry can disappear completely.
8. Early farmers made everything out of hemp; even the word "CANVAS" was the name of hemp products.
Hemp is an ideal plant for making ropes, laces, bags, shoes and hats.
9. Reducing the effect of chemotherapy and radiation treatment on cannabis, AIDS and cancer; It is used in at least 250 diseases such as arthritis, heart, epilepsy, asthma, stomach, insomnia, psychology
10 The value of hemp seed protein is very high and the two fatty acids contained cannot be found anywhere else in nature.
11. Hemp production is even cheaper than soybeans.
12. Animals fed with cannabis do not need hormone replacements.
13 All plastic products can be made from hemp, and hemp plastic is very easy to return to nature.
14. If the car's body is made of hemp, it will be 10 times stronger than steel.
15. It can also be used for the construction and insulation of buildings; durable, cheap and flexible.
16. Hemp soaps and cosmetics do not contaminate water; therefore they are completely environmentally friendly.
Cannabis drugs have been recalled and replaced by chemicals in use today.
Forests are cut down for paper production.
The number of herbicide poisoning and cancer is increasing.
And then we filled our world with plastic waste, harmful waste.
Anna Gifty
@itsafronomics
·
6h
I am terrified to be a Black woman walking around in America. We are literally afraid to live our lives because some random person feels entitled to taking it. I map out exits before I enter stores. I have nightmares about dying. And no one cares. No one really cares about us.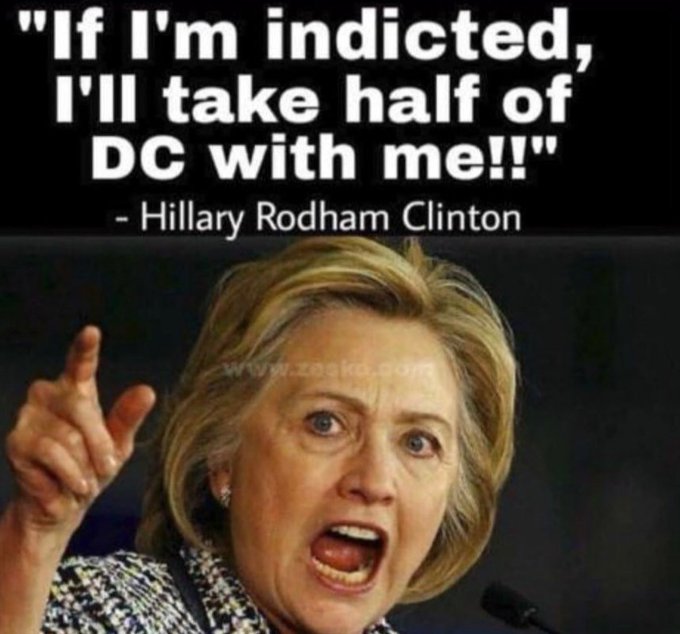 Can we just drop a cage over DC?
@Lash,

What do you have against the Republicans in DC?
@InfraBlue,

The Republicans and the Democrats are 99% corrupt. They all cover for one another.
They should probably all be in prison.
@Lash,

What, specifically, have the Republicans done that is 99% corrupt?
@InfraBlue,

Take this to another thread and I'll be happy to have this conversation.
@edgarblythe,

Come on, Edgar. Not bothering to check the veracity of such internet garbage is just bloody lazy. There's no evidence she ever said this.
@blatham,

But there is evidence she is crooked.
@edgarblythe,

Why not just admit straight up that you passed on disinformation but feel justified in passing on disinformation. That would be honest even if it puts you in the company of the worst sorts of social media users.
By the by, I just rewatched Mike Nichols' Catch 22 four days ago. What you do with a post like that one is closer to Milo Minderbender's ethics than to anything Yossarian did.
Hillary Clinton passed on more news-clogging disinformation than anyone since Goebbels.

I don't think you get to talk about disinformation ever again.

REJECTED!
@blatham,

They make a show out of ignoring you until Hillary comes up. Hillary smokes them out. She could shoot somebody on Fifth Avenue and they would defend her.
@Lash,

Quote:
Hillary Clinton passed on more news-clogging disinformation than anyone since Goebbels.
You are either even stupider than I'd previously imagined or you just lie.
I used to be puzzled why mainstream Democrats fanatically cling to the likes of the Clintons, Obama, and Biden, when it's obvious how corrupt they are. But I've come to see that it's based in the insecurity they experience when confronted with something that could shake up their own comfortable niche. Best to seek the security these criminals dangle than to rock the boat; then hope it somehow works out. But for every positive move their party makes, bad consequences somehow cancels it out. I hate the Republican Party with every fiber of my being. I would never vote Republican for any reason you could mention. But the Democrats are going to have to earn my vote to keep me from going third party.
@blatham,

Proven. LOL. Have you been hiding in the corner of your bathroom trying to avoid the news?
Drawing a pretty tight little space for yourself.
She did it.