@farmerman,

Over the last few weeks a heat wave hit Siberia, of all places.
Siberia temperature hits record high amid Arctic heatwave

Russian town of Verkhoyansk reaches 38C, in region known for exceptionally cold winters
A prolonged heatwave in Siberia is "undoubtedly alarming", climate scientists have said. The freak temperatures have been linked to wildfires, a huge oil spill and a plague of tree-eating moths.
On a global scale, the Siberian heat is helping push the world towards its hottest year on record in 2020, despite a temporary dip in carbon emissions owing to the coronavirus pandemic.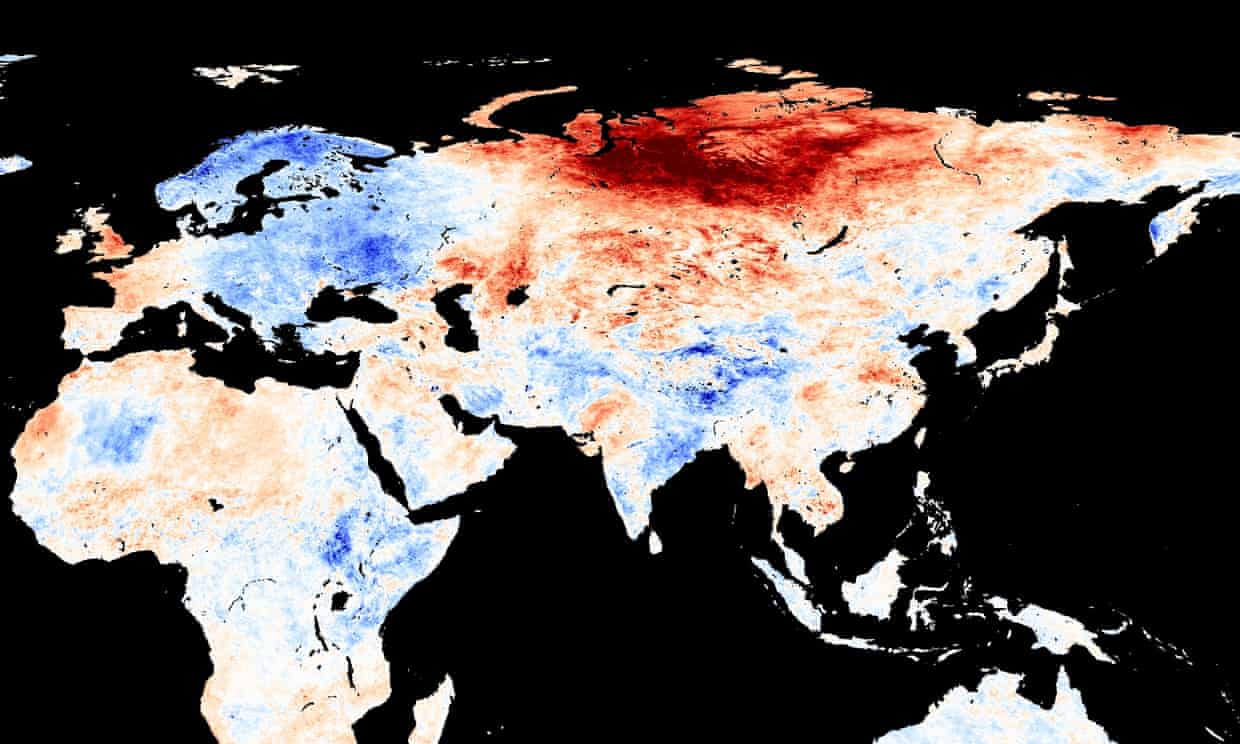 A map showing places warmer (red) or cooler (blue) in May than the long-term average. Photograph: Modis/NEO/Nasa