I don't insist on historical accuracy to be able to enjoy a show, if I did I wouldn't have anything to watch.
But I understand that they did have vets, field surgeons, working as advisers and just for kicks I looked up a picture:
and compared it to the MASH set: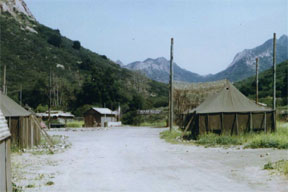 It looks like they did a pretty good job to me.
Sure the tide had turned against the Vietnam war by the time the show aired but there aren't many supporters of our two current wars and I don't think any network would have the nerve to air a show with similar themes right now.
And yeah, "China Beach"
was
a pretty good show. I'd forgotten all about it.