anthropomorphic animal characters
are usually humonid animal characters, but not limited to animal characters that are humanoid. The term pertains to animals that have some human attributes, such as human emotions.
This includes non-humanoid animals like Pluto and Bambi and Figaro:
These characters are cutesy.
The streetfighting cat and dog characters I am working on are inspired in part by characters from the Catillac Cats: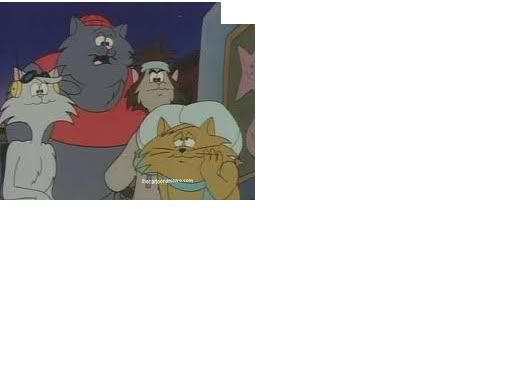 I don't consider these characters cutesy.
I don't consider wacky cartoony characters like the Looney Tunes cutesy: