@JGoldman10,

No, it isn't between you and the help desk. It is between you and anyone that you feel you can intrude on with the issue. The help desk could care less about your childish tantrums. as evidenced by the lack of response you are getting from them. But you just want to be the center of attention and since they refuse to let you dictate what meanings of words are you decided to whine to the public in general.
Go ahead little boy. Whine all you want but don't expect to be treated like a grown up until you decide to do just that.
@parados,

I WILL SAY IT AGAIN- That's between me and the HELP DESK-not you little man.
NO ONE ASKED YOU FOR YOUR INPUT.
The
DEVIL
ALWAYS WANTS TO HAVE THE LAST WORD. I"M TALKING ABOUT YOU.
I LOVE how people here are still trying to act like I'm the bad guy- WHAT A BUNCH OF RETARDS.
Why do you think everybody on every forum you've ever been on seems to think that? Why are you the only person who thinks you're right?
@MontereyJack,

YOU ARE YOU SO JUDGMENTAL AND CRITICAL?
WHY ARE YOU TRYING TO STICK YOUR NOSE IN MY BUSINESS?
WHY ARE YOU WORRIED ABOUT IT?
I'M TALKING ABOUT PEOPLE
HERE
.
WHAT I DO ONLINE IS NOT YOUR BUSINESS IDIOT.
@MontereyJack,

WHY ARE YOU SO WORRIED ABOUT HOW I DO THINGS?
So why do you think it is that nobody ever takes your side and defends your actions?
@MontereyJack,

ANSWER MY QUESTIONS FIRST.
@JGoldman10,

Good news..
I am on JGoldman's ignore list.
Bad news..
He probably didn't mean it.
@JGoldman10,

Are you stomping your feet? Unless you stomp your feet and chew your index finger, we can't acknowledge your having asked anything.
@Sturgis,

READ MY POSTS TO MONTEREY JACK A FEW POSTS UP.
@parados,

STOP SPAMMING MY PM-I AM DONE TALKING TO YOU.
@JGoldman10,

JGoldman10 wrote:

STOP SPAMMING MY PM-I AM DONE TALKING TO YOU.

LOL... JG.. has sent me about 10 PMs to my 3 responses.. and I am spamming him?
@JGoldman10,

I can't hear you, you must not be chewing the finger...have you hidden it somewhere?
JG10,if you post it, you're inviting a response. If you aggravate everybody, you get a response that tells you so. If you defame somebody that everybody respects and completely misinterpret the TOS and what we know the administrators think, people will tell you so. For the most part, we've been here 4, 5, 8, 9 years. You come in and act the asshole. No one respects you, no one likes you. You're like the mosquito that keeps buzzing around your ear. Shape up, shut up, or get out. People have given you notice repeatedly, people have asked you to act nicely. You haven't. One more outburst on your part and I start thumbing you down every time I see your posts. When enough people do that, you get booted. This may shortly be another of the multitude of forums you've been banned from if you don't start anger management lessons and play nice.
JGoldman10 wrote:
NO ONE ASKED YOU FOR YOUR INPUT.

THE DEVIL ALWAYS TO HAVE THE LAST WORD- I AM TALKING ABOUT YOU.

I AM A MAN OF GOD AND I WERE YOU I WOULD LEAVE ME ALONE.
Whatever you guys do, don't let JG have the last word otherwise he wouldn't be a man of GOD anymore but would be the devil.
@JGoldman10,

Quote:
WHAT I DO ONLINE IS NOT YOUR BUSINESS IDIOT.
JGoldman10, I'm not sure how to break this to you. I'll try to be as gentle as possible.
YOU ARE ONLINE RIGHT NOW, YOU JERK!
AND, BY POSTING HERE,
YOU
MAKE IT EVERYONE'S BUSINESS.
Quote:

I didn't LIKE what buterflynet did-SHE OPENED UP A CAN OF WORMS...WHATEVER I DID OR DIDN'T DO ON OTHER FORUMS IS NOT HIS/HER BUSINESS AND NO ONE ELSE'S BUSINESS.

AND, WHAT YOU POST HERE WON'T DISAPPEAR WHEN YOU MOVE ON TO ANOTHER SITE.
THAT CAN OF WORMS WILL JUST GROW BIGGER AND BIGGER...
THAT CAN OF WORMS WILL FOLLOW YOU EVERYWHERE.
Might as well resign yourself to it, JGoldman10. Those are YOUR worms. Enjoy them...
You could feed a bird
Go out and catch yourself some dinner
Improve the quality of your lawn
Create your own Web site
Start your own worm farm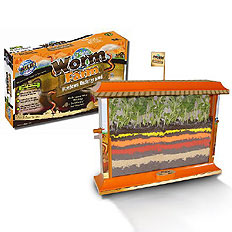 Figure out how to make your worms profitable
Hold a worm counting contest and give nifty prizes to the winners
Create a worm themed comic book
Draw some worm cartoons
OR, JGOLDMAN10, JUST FOLLOW THE SUGGESTION YOU ARE ALWAYS GIVING TO OTHERS AND...
@firefly,

Is this a PUBLIC forum ar a PRIVATE forum? There is a difference.
@MontereyJack,

I've been here since '05-your point is?
People started being antagonistic when I talked talking about race and skin color. I didn't have a problem getting along with others till THIS happened.
@MontereyJack,

You want to get along with me? Stop CRITICIZING me.
And stop trying to tell me how to do my artwork.
I don't owe you an explanation of what I am doing online and why.