Sat 26 Feb, 2011 04:24 am
OK, I give up trying to get Dys to write all his stories, the stories that make up one of the most interesting lives I've ever known.

He can criticize, but I hope he will edit and add to the stories.

I'll start when he and his family moved to Saudi Arabia when he was three years old and the oil business was still fairly young.

One of the sheiks invited his father and mother for dinner. I believe that his father, being the guest of honor, was given a goat's eye as a special dinner treat.

...to be continued
@Diane,

I heard that happened to Henry Kissinger, too.
@OmSigDAVID,

Hah, I wouldn't be at all surprised.
@Diane,

So glad to see you posting! Will be reading with interest and not interrupting again - just stopped by to include picture of Dys's father visiting the sheikh:
When I was a boy, I had a cat's eye (marble).
@edgarblythe,

edgarblythe wrote:

When I was a boy, I had a cat's eye (marble).

I had an alley taw
Finally! The Dys memoirs!
@littlek,

Watching with both eyes.
@Diane,

here it is - a real treat ...
http://www.youtube.com/watch?v=GnfNSImCrw4
btw cod's tongues are a real treat in newfoundland
lightly fried calf's brain only my dad knew how to make - my mother refused to even touch it
. . .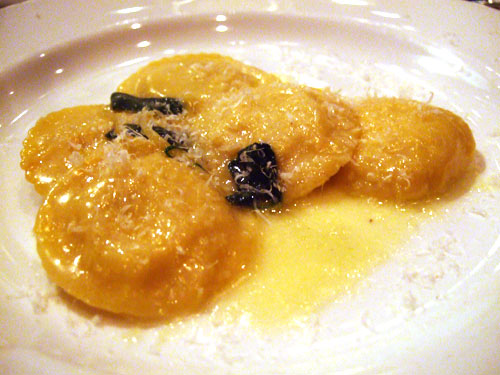 guten appetit !
hbg
@edgarblythe,

You adorable smart ass. I had a cat's eye too. Bet I could have hit all your marbles.
Well, I'm thinking dys might not participate, but I will tell what I can remember through my old, tired mind.

The Arabians loved Bob's hair--it was snowy white, especially from all that sun. They loved to rub his head. It was also the sun that hurt his eyes so badly that his vision was permanently damaged.

Aramco had housing that was connected, no individual houses. The airconditioning could not be adjusted and it was usually too cold. The children were always getting pneumonia from running in and out, from 130% heat to 70% refrigerated air. When the pulmonologist was examining Bob and diagnosing what turned out to be COPD, he noticed lots of scarring on Bob's lungs. That is when Bob told him that all of the children in Saudi Arabia, at the time, had scarred lungs.

The families of Aramco were given time off every other year so each family could go to their individual home countries. When Bob and his parents went back to the states, Bob;s mother had to do as much shopping as possible, while trying to estimate how much he would grow. Back in Saudi Arabia, bob would spend most of a year wearing shoes and clothing a couple of sizes too big.

Bob started reading at the age of three and he was writing at five years old. His mother told me that she got him into school as soon as possible.

The school was American University in Beirut; it was a boarding school where they had an elementary program. He remembers how beautiful Beirut used to be, very European, multi-national and sophisticated. He and his classmates were from many different countries and they quickly learned each other's languages. After a while, as they talking to each other, they would pause to get just the right word from whatever language it was to be found, so there conversations were probably unintelligible to adults who hadn't picked up multiple languages as easily as the little sponges in elementary school.

They were on a trimester schedule, so Bob's mother and her other friends with children, would travel around Europe. This was just after WWII, so Europe was nothing like it is now. They stayed in hostels and mainly got to know the people as well as visit the land marks.

Bob went with his father and mother to vacation in Venice. They stayed in a hotel with a bar run by a wonderful man with several children. When
Bob's mother and father went out at night, he stayed behind with the bartender and his family. They all would sit on steps that went down to the water of the canal and hear and see and smell the life of Venice.

Bob was a quiet boy who never caused trouble. During the day, while his parents were gone, he would wander around Cathedral Square and in and out of the little side streets. One of his favorite places was a glass-blower's shop. He would sit quietly on a stool and watch as they made their art; jewelry, animals, all in beautiful colors. They took a liking to Bob and they would always make him tiny, clear glass animals, such as a giraffe. Sadly he no longer has most of the mementos he picked up on his travels.

Next, I will bring back memories of Bob's grandfather. While in the U. S., Bob's parents would leave him at his grandparents farm. His grandpa is the man who truly shaped Bob's character and his sense of honor.

For now, my hands are tired. How I wish I had Roberta here to edit this mess for me.

Later.


Seeing all that in pictures! Hoping for input from Bob.....
Although I had talked to Dys about writing some of his great stories on a2k, he just told me that this thread is too personal and that he won't participate.

Bob has the obvious right to his decision and I will respect it.

Sorry, but there will be no more stories.
Of course. We will respect his wishes also. Thank you for trying, Diane.
@Diane,

You can do an unauthorized biography, Diane. You can hide it in
Women's Personal Hygiene
.
@littlek,

I am thinking that input from Bob is entirely up to him.
If he doesn't wish to talk here about his early history in Saudi Arabia that's perfectly OK by me.
My gratitiude to all of bob's friends who understand his need for privacy.

I thought he was ok with this because we had talked about it before, but I can understand that, as it appeared on a2k, that need for privacy kicked in and he was terribly uncomfortable.

Even though I think of him as the most interesting man I've ever met, I would never continue with something he felt this strongly about.

I know his friends love the old blue-eyed cowboy and would do anything for him.