I like this one too - this was an e-mail Christmas/new year greeting I got. It is very meaningful and comforting to me as it is from someone I work with to whom I had only briefly mentioned once months ago, how comforting the night sky, stars and moon had become since my dad had died, as I felt him close to me each time I looked up and saw the light in the sky, in whatever form at night. I was touched that he remembered.
He's also pretty damn funny - although he seems to have a spelling issue which I hadn't previously known about. Makes the whole thing very endearing - I'll keep this one forever: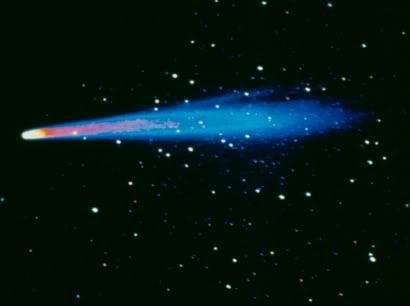 My Dear Rebecca,
Thankyou so much for the Yuletide greetings and photo book. Most impressive. I have a camera but the only time I wanted to use it the battery was flat! so I gave up-.
Term ends tomorrow, still only nine weeks to half term. I do enjoy the job but prefer the students to be absent. Don't you just love them.
I have just installed a new shower, it does not leak, can life get any better.
As per fathers and their passings, mine joined Abrahams rather overcrowded bosum 15 years ago and my brother seven years ago. Both were, if considered from a certain perspective, blessed releases.
I like to think that the Big G called a halt at the appropriate civilised moment, one was turning into a vegetable with no future and the other had MS. I hadn't seen my brother for a while, he lived in Poland, but shortly after he died we met in a dream and said our goodbyes.
In my family belief in the afterlife is very strong, in fact I have a lot of trouble at funerals etc as I don't believe in death as a state at all and find pretending and playing the game tedious.
My mother (85) is looking forward to crossing over as various people/ relations with sight have told her about all those waiting for her to come. If your father is now one with the cosmos and you see him in the moon good for the both of you. As Don Juan said to Carlos Castaneda " Now I will become as dust on your road, but now and again I may get in your eyes."
All best wishes for the next year.
Happy trails Gordon