Once again,
Inception
rules the weekend box office for the 3rd straight week!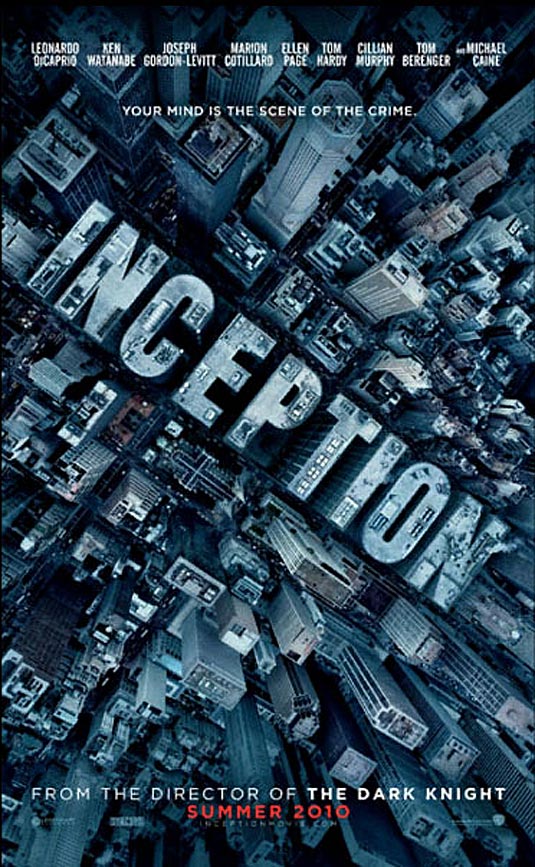 I have yet to read from anyone else here who has went to see the film already. For shame!
Many of you a2kers goaded me into seeing the terrible colossal of a kraken-sized bore of a blockbuster film,
Avatar
. You owe me this one cinematic favor for that major transgression.
It's about time you went and witnessed a great film. So why haven't you seen
Inception
yet? Is it out in your respective country?
Here are the remaining countries where the film has yet to be released:
Brazil 6 August 2010
Colombia 6 August 2010
Spain 6 August 2010
Venezuela 13 August 2010
Greece 24 August 2010
Italy 24 September 2010
Switzerland 24 September 2010
http://www.imdb.com/title/tt1375666/releaseinfo
So, if that's the case, order your tickets now and don't delay the inevitable! Seeing this incredible film is your duty as a human being!
Ummm ... sorry for the postAvatar levels of hype.
It's US box office has already totaled up to ... $193,348,000.
Top 250: #3 9.2/10 107,128 votes.
It has a respectable
87%
on the Rotten Tomatoes Tomatoemeter.
http://www.imdb.com/title/tt1375666/
http://inceptionmovie.warnerbros.com/
You can get a free PDF file of the graphic novel of the film's prologue,
The Cobol Job
. I'll read it tomorrow after work.
http://inceptionmovie.warnerbros.com/thecoboljob/
Expect many Oscar nominations: including all of the technical awards, one for the score, one for the director, the cinematography, the editing, and many others. I don't expect any for the acting due to the film's action genre just might place a prejudice on the voters. Good all around acting but not stellar enough for Oscar nominations.