@tgordon92,

tgordon92 wrote:

Results after Day 15 (Feb 26):

6) Seed 265
7) realjohnboy 261

I think there is a decent battle between Seed and me for 6th. He has U.S. men while I have Norway. I need for Canada to defeat the U.S. in men's hockey and Norway to win curling. I am guaranteed a bronze in hockey as I have both Finland and Slovakia.
Results through Day 16 (2/27), except curling gold medal and hockey bronze:

1) tgordon92 360
2) George 351
3) McGentrix 336
4) ehBeth 293
4) fbaezer 293
6) Seed 286
7) realjohnboy 277
8) ossobuco 276
9) jespah 262
10) tsarstepan 254
11) lmur 241
12) engineer 234
13) rhyss 230
14) alex240101 226
15) djjd62 225

The top three spots are almost mathematically locked in.

The only teams George has that I don't have are Russia and Japan. (I have Australia and Austria instead.) Right now, the only way George can move up to gold is for a Russian and Japanese sweep of the men's x-c tomorrow, which would result in a tie for gold with me.

The difference between George and McGentrix is that George has Canadian women, Norway, Japan, Poland, and Slovenia, while McGentrix has US men, Austria, Australia, Croatia, and Estonia. George already is guaranteed at least 3 points from the Norwegian curling team, meaning that even a US hockey gold and a McGentrix sweep of the x-c tomorrow would fall four points short of silver.

EhBeth and fbaezer don't have enough events left to make up 43 points and reach the podium.

For last place, djjd62 and Rhyss each have the Canadian men, guaranteeing them at least silvers in curling and hockey, while alex240101 has the US men, guaranteeing him at least a silver in hockey. Right now, it looks like it won't be decided until x-c tomorrow, or quite possibly even not until the hockey gold is determined.

Possibly another update tonight after the hockey game, and probably one after x-c tomorrow. And, of course, final results tomorrow right after the hockey game.
@tgordon92,

AS everyone can see... I'm being the perfect gentleman while keeping a buffer zone for
Jespah
from falling out of the top 10.
What sacrifices I'll make for a dear dear friend!
You're starting to scare me, T.G.
A short aside, our Mexican skier finished in 46th place. Much better than the expected 51st. Not bad for a 51 year old.
@fbaezer,

are you guys gonna try and breed him before it's too late, fb?
@fbaezer,

he was interviewed on Global National News, a really cool guy
@tsarstepan,

And I greatly appreciate that.
Woot!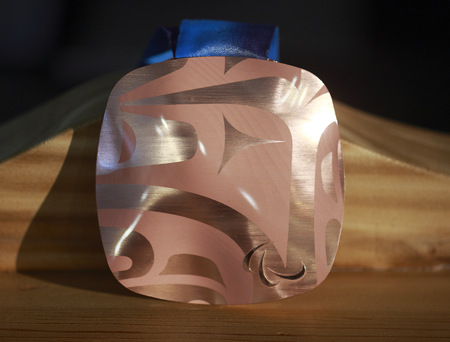 Standings through Day 17 (Feb 28), except men's hockey gold/silver:

1) tgordon92 368
2) George 359
3) McGentrix 336
4) ehBeth 306
5) fbaezer 305
6) Seed 287
7) realjohnboy 286
8) ossobuco 282
9) jespah 271
10) tsarstepan 263
11) lmur 250
12) engineer 249
13) rhyss 236
14) djjd62 230
15) alex240101 228

The following teams have US men: Seed, jespah, tsarstepan, lmur, alex240101.

The following teams have Canadian men: ehBeth, ossobucco, engineer, rhyss, djjd62.

The battle for last place continues, as a US hockey gold will result in a tie between djjd62 and alex240101 at 233 points. I don't know what our tiebreaker is, but if it's total gold medals, then alex240101 would remain in last place with 24 golds to djjd62's 31 golds. Can we get a ruling from fbaezer?

Final update shortly after the conclusion of the hockey game. And, big props to NBC for showing this game without commercial interruption.
@tgordon92,

2-2 men's hockey
@realjohnboy,

What a game. Overtime coming up.
@alex240101,

CANADA!
That was exciting.
Great game! Congrats to the Canadians.
@realjohnboy,

can I just
<thud>
A2K Fantasy Winter Olympics Vancouver 2010 Final Standings:

GOLD: tgordon92 368
SILVER: George 359
BRONZE: McGentrix 339

4) ehBeth 311
5) fbaezer 305
6) Seed 290
7) ossobuco 287
8) realjohnboy 286
9) jespah 274
10) tsarstepan 266
11) engineer 254
12) lmur 253
13) rhyss 241
14) djjd62 235
15) alex240101 231

Thanks to everyone for participating, and especially to fbaezer for setting me up with the means to track scores. I'm looking forward to going for the threepeat in London 2012. (Only 881 days to go!)
@tgordon92,

Congratulations and thank you tgordon92, and congratulations George and McGentrix,...and congratulations to everyone who finished ahead of me in the standings.
@alex240101,

Great job and thank you, TG. Great game!
@tgordon92,

Thanks, tgordon92, for keeping the stats. It was a lot of fun for us here who, quite frankly, don't normally follow the Olympics.
And thanks to Fbaezer for setting this up.