'Koko is a rescue dog that came to us about 9 months ago from the Friends of Akita's rescue organisation because her owner became ill. Koko is nearly 3 year's old, bright, friendly and mischievous; she is an Akita'.
Photograph: Alden/GuardianWitness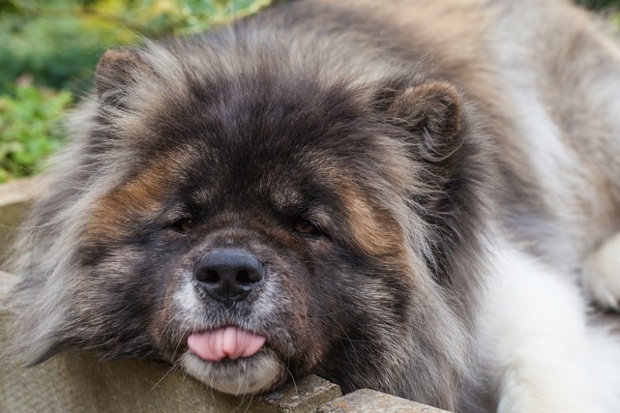 Leroy: 'A rescue greyhound. He came to us in poor shape (the vet had to remove 18 teeth the week we homed him). Now lives the life of luxury, roast chicken every day, long walks, and loved very much'.
Photograph: Jimblebimble/GuardianWitness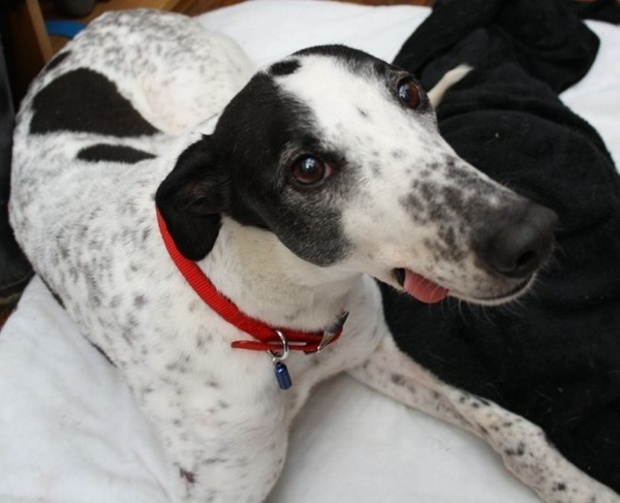 Spider and India - relaxing in heat of the Andes: 'We have always adopted stray street dogs. India (the white dog) was dumped at the gates of the biological park we live in - in North West Argentina. Spider we found on the road nearby - so malnourished she walked like a spider. They've been inseparable.'
Photograph: horcomolle/GuardianWitness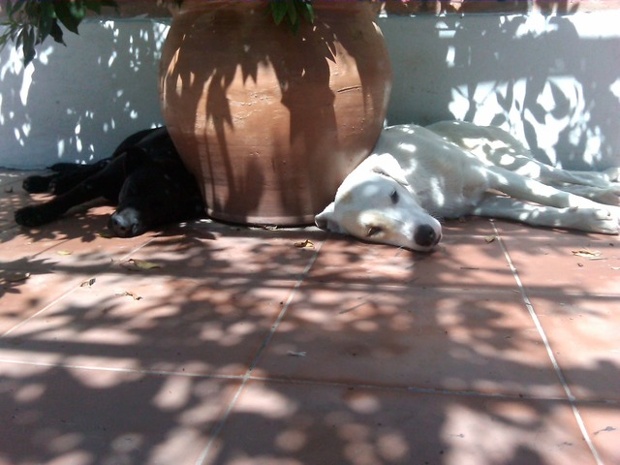 'Rudi, our three legged beauty. He was a street dog for over two years on the streets of Bucharest. We adopted him thanks to the wonderful Romanian animal rescue group Red Panda and Action Aid for Animals. He's sweet and funny and loves life'.
Photograph: Rachel101/GuardianWitness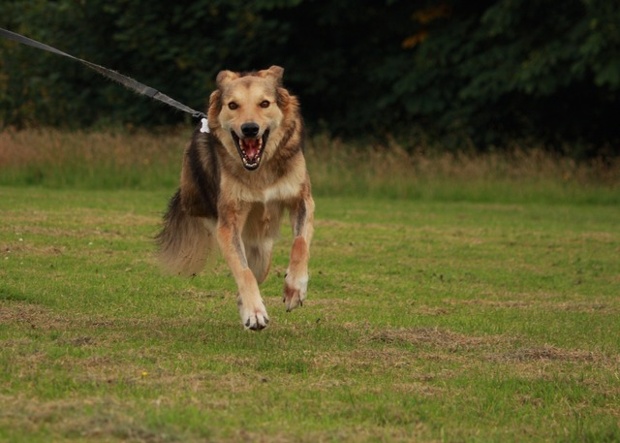 'Snowy was adopted 5 years ago. He's deaf & though Snowy hated the world he loved us from day one and we him. He used to only know the signal for 'sit', but now knows over 20 signs. On a walk he wears a loud cowbell so we can locate him if need be. He has become a loving, fun character, and we are besotted'.
Photograph: snowythehero/GuardianWitness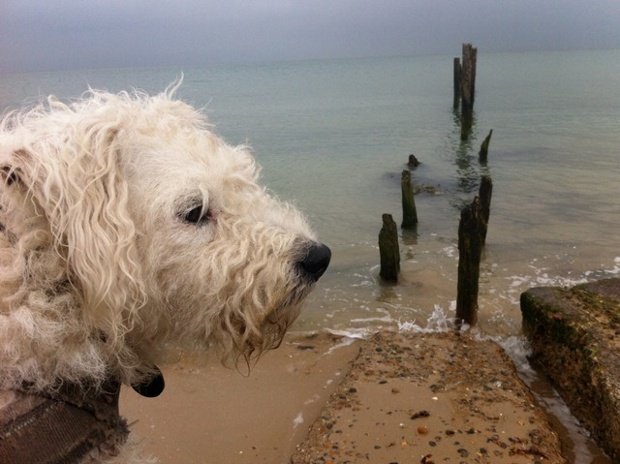 'Shadow is a cross-breed with Carpathian & Mioritic Shepherd. She was a street dog in Romania where she was beaten at a public shelter. Shadow chose me. The first time we met she put her paw on my knee & her head on my shoulder - like we were old pals. She is the most gentle & loving dog you could hope to meet.'
Photograph: FractalX/GuardianWitness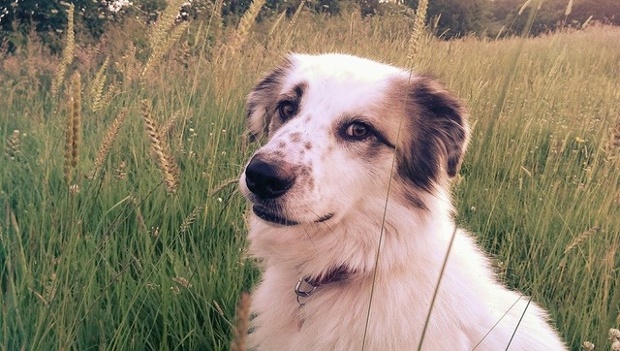 There are more dogs and several cats and (I think) a hamster on the link to these rescue animals -
http://www.theguardian.com/lifeandstyle/guardianwitness-blog/gallery/2014/aug/05/cats-dogs-adopted-pets-readers-pictures?INTCMP=mic_231930