See if you can name everybody here!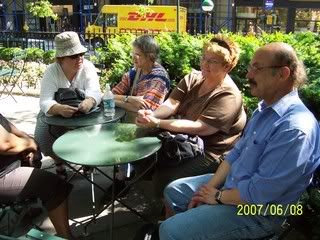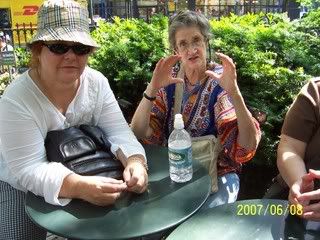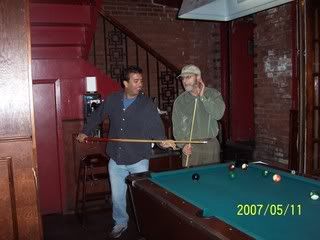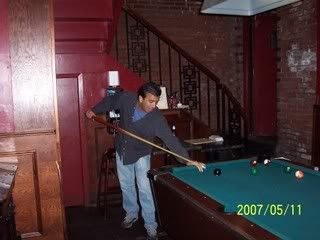 And if y0u can name the setting...site...you get extra credit.
I see Walter, Jill, Kickyman, and Lola..




Quick..


gimme a cookie..
@Frank Apisa,

Bethie and Noddy!!! YAY YAY and t'others too... one I don't recognise?
@Frank Apisa,

Quote:
And if y0u can name the setting...site...
Central Park near the Alice in Wonderland sculpture.
I said bernie too.

I did.

in my mind






wheres my ******* cookie?
@Frank Apisa,

I finally figured out who Kicky reminds me of - Brad Garrett from "Everyone Loves Raymond". They could be kissing cousins...
@Green Witch,

Oh... Kickster is much more of a stud muffin that Raymond (sorry Raymond!) He laughs a lot more too!
<chocolate chip cookies please>
I think the one lady is Beth's friend (can't bring her name to mind right now.)

Lola, Beth, Bernie, Kicky, Noddy, Walter all correct.

Central Park in a couple of shots with Kicky...a nice day we met up and walked through the park and talked to people. The pool table shots were a meet at a nice eatery on 2nd Avenue...with an outdoor eating area.

Some of the shots were in Bryant Park.

The prizes are now ready for pickup. If I'm not here, let yourself in...and take 'em. They're on the table in the living room.
Great pics. Thanks Frank :-D
I got them all except for ehBeth's friend, whom I can't name.

No prize necessary - except I request your presence if I ever get to NY again.
I knew who everyone was as well (except Beth's friend), but everyone else beat me to it.

Do I still get a prize?
Meeting tonight in NYC with Joe, Kicky, Lola, and Blatham for dinner...at a Chinese place called the Ginger House. Great food; reasonable prices. During the winter, when the Frying Pan is closed, it has become the Abuzz/A2K meeting place in the Big Apple.

I'll take lots of pictures...and I DO KNOW HOW TO POST THEM NOW...

...and will do so later tonight or early tomorrow.

I'll put a link in this thread…and the several others I've initiated. Hope you stop by.

@Frank Apisa,

Looking forward to seeing them! Have a blast you guys
@Frank Apisa,

Have a good time... and remember to take some photos of the food. I haven't had any good chinese food in a few years now, and miss it.
Yeah yeah, the food!!! I haven't had decent chinese food in 9 years!!! Show me the food!!!

<please>
Here's the link to the new thread. Lousy pictures of the food. I was too hungry when it got there to think about the pix.
http://able2know.org/topic/127889-1
I was hungry when I saw the pics, so the food still looked good to me.
Ohhhh, if I could only reach through my computer and grab those left over egg rolls, I'd be some happy camper. 9 years since I've had a real egg roll